The Sardinia Boat Vacation Guide
A Sardinia boat vacation is one of the best holiday options – let me explain why and recommend how to go about making this type of holiday a reality.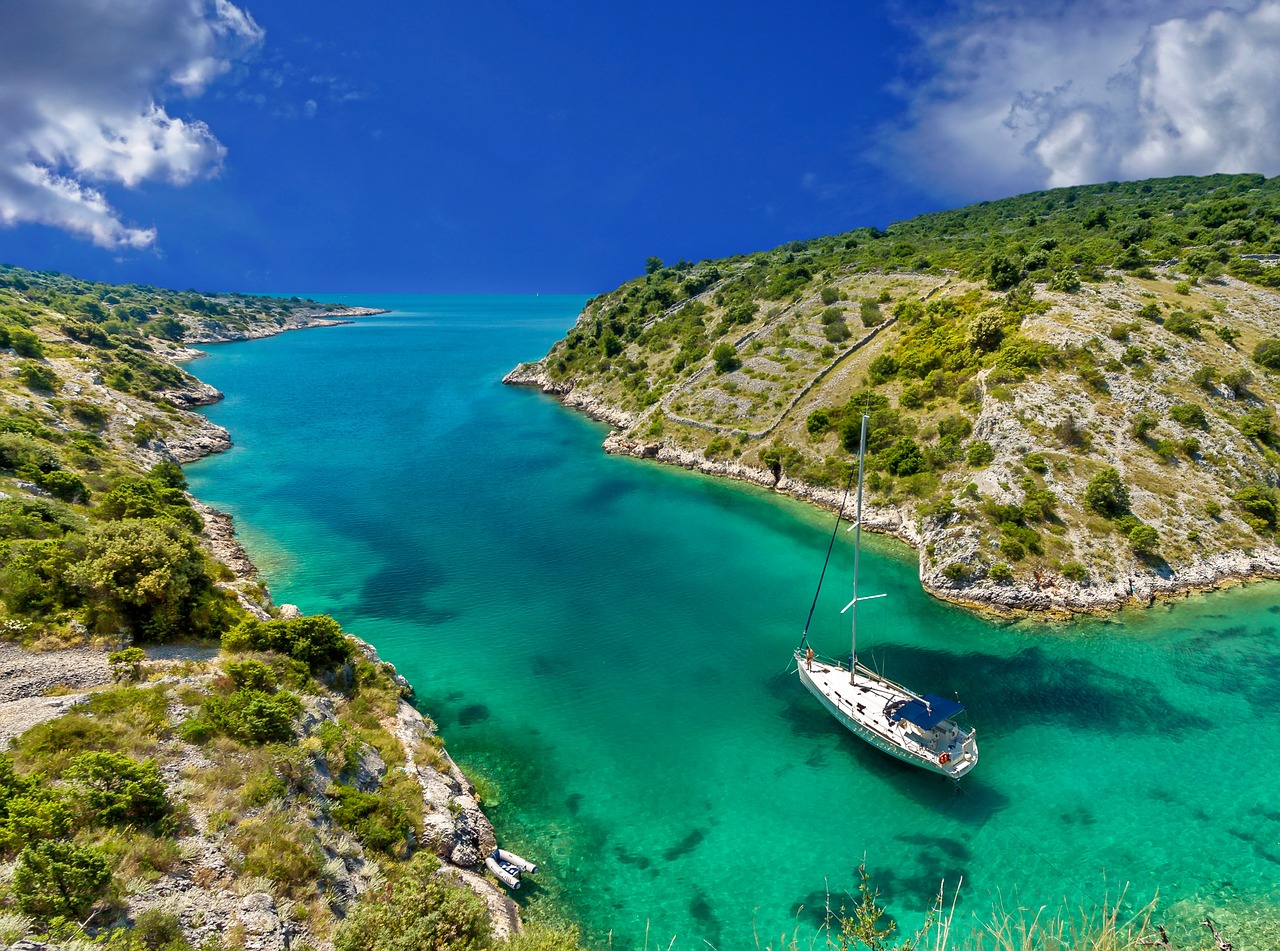 A Sardinia Boat Vacation was all new to us – we discovered it by accident.
We normally loved our old favorite, the Hotel Bue Marino. I thought of booking at the Bue Marino again, or looking for a great place to rent. However, we'd left it a bit late and the Bue Marino was full.
A friend of mine then suggested that I hire a yacht.
I expected it to be very expensive, but it wasn't, and the result was a magnificent holiday. Something we'll never forget.
Family vacations in Sardinia don't get better than this. We'd moor off undiscovered coves, perfect for kids.
They could row the dingy ashore and swim and snorkel in safe, calm water, spending hours playing on the beaches or trying to catch fish in the warm turquoise sea.
Sardinia is the most beautiful of all the Mediterranean islands, and very few other places can compare.
The coastline is spectacular, with stunning beaches and quiet little bays, most of which can be reached only by sea.
The weather forecast in Sardinia is always perfect; with an average of 300 days of sunshine and warm winds blowing in from the deserts of North Africa, this is a great sailing spot.
To learn more about Sardinia, perhaps read a few of the books we recommend in our Sardinian book guide. Sardinia is the ideal place to sail, either alone or with a  crew, skippered or bareboat.
Most Sardinian marinas offer full resort facilities with everything a yachtie could wish for, while the Smeralda and Porto Cervo Yacht Clubs also offer lots of millionaire sports stars, supermodels, and luxury yachts. I tend to avoid them, preferring the many less glitzy marinas.
Common questions people ask about chartering a yacht in Sardinia:
A: The cost of chartering a yacht in Sardinia can vary depending on several factors, including the size and type of yacht, the duration of the charter, and the time of year. Generally, yacht charters in Sardinia range from around €3,000 to €30,000 per week. It's important to consider additional expenses such as fuel, provisioning, and mooring fees when budgeting for your yacht charter.
A: For smaller recreational boats, no sailing license is required in Italy. However, some yacht charter companies may require you to have basic boating knowledge or hire a skipper if you don't have experience. If you wish to charter a larger yacht or sail independently, you may need to provide a recognized sailing license or demonstrate your sailing experience.
A: Sardinia offers a plethora of stunning sailing routes and destinations. The Costa Smeralda, with its turquoise waters and glamorous harbors, is a popular choice. Other notable destinations include the Maddalena Archipelago, La Maddalena, Porto Cervo, Cala di Volpe, and the Gulf of Orosei with its rugged cliffs and hidden coves. Each area has its own unique charm, crystal-clear waters, and picturesque anchorages, providing unforgettable sailing experiences. It's always advisable to consult with a reputable yacht charter company or broker who can provide detailed information, tailored recommendations, and assistance in planning your dream yacht charter in Sardinia.
Charter your Italian Yacht Here
If you would like to enjoy your own boat vacation or yacht charter holiday, just fill out the simple form below, and we will find the perfect yacht for you straightaway! All this is available for a surprisingly small amount of money.
These boats are guaranteed at the best price; we don't mark them up, so you can charter with confidence!
In partnership with Boatbookings Yacht Charter
For more ways to visit Sardinia click here.

Visiting Sardinia in winter? Check out our guide.


If you enjoy my site I'd love your support.

All you need do is book your accommodation via this link, or any of the other hotel links on the website. Whether it's for travel to Italy... or anywhere else on earth, your support means the world to us.
You'll get the best deal available, and the income helps us stay independent and to keep bringing you the best of Italy.