Guido Shares Italy's Best Kept Secrets...
Guido and his wife Federica are our best friends in Italy. Guido in particular has travelled up and down Italy and really knows the place inside out. Over the years he has introduced me to many of Italy's best kept secrets.
When Guido said to me that he has a few absolutely wonderful places that I should feature on my site I didn't hesitate. So was born this page...
The Porto Roca - Jewel of the Cinque Terre 

The Cinque Terre is one of Italy's most beautiful spots and Guido has discovered a hotel called the Porto Roca on the Cinque Terre that he rates as being absolutely incredible. The location, just outside of Monterosso al Mare, is paradise.
According to Guido everything else about the Porto Roca (click for more details) is just as good.
The Real Piedmont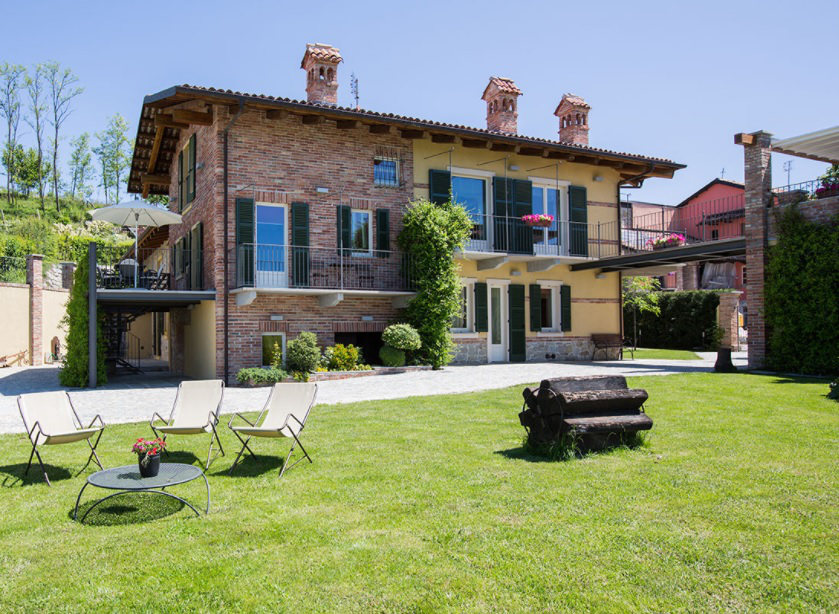 "Surrounded by the vineyards and rolling hills of Piedmont wine country is the Bricco Torricella (click for details). Not only is the setting perfect, everything else is too. The warmth of the owner, the cleanliness of the rooms, the location, a pool with a view, the truffle tours they organize." Guido reckons he could go on for hours.
One other great tip Guido has is to visit the Osteria da Gemma in Roddino for lunch: "It's a few miles from the Bricco Torricella and the menu is fixed each day to a feast of six or seven courses - all of them typically Piemontese, prepared by a team of Italian nonnas (grandmothers).
It won't cost you an arm and a leg either - around 25 Euros a head including wine. Few restaurants are more genuinely Piemontese than this and I'd prefer it to any Michelin starred restaurant thank you very much."
Umbrian Delights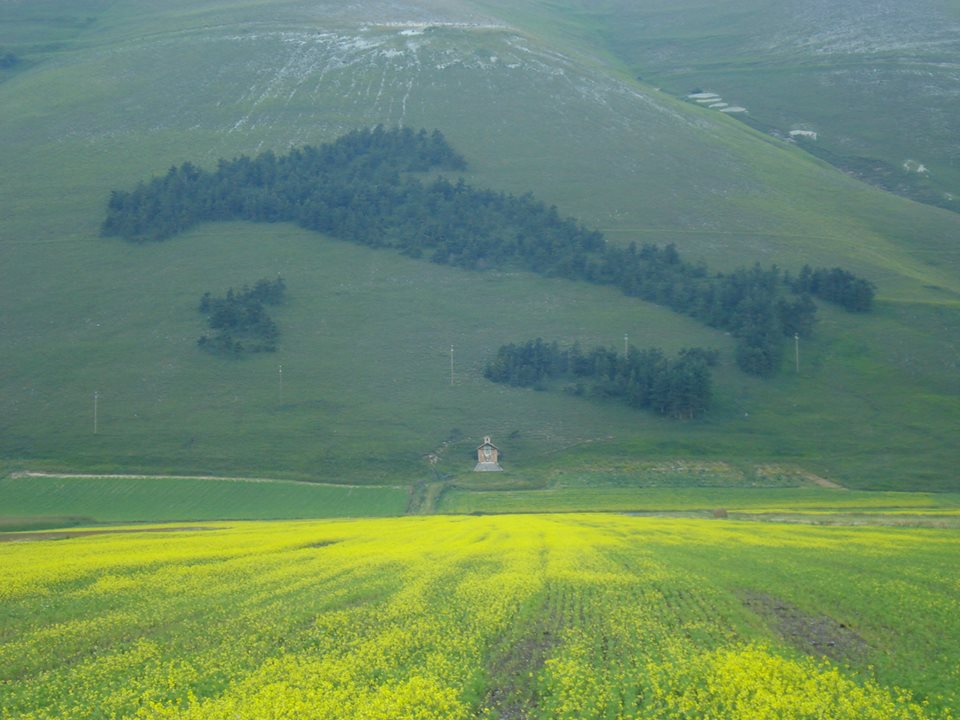 For anyone thinking of visiting Umbria, one of Italy's most wonderful regions, Guido has a little advice to share:
"Stay in Spello, it's a gorgeous little town near to Assisi and right in the historic heart of Spello you'll find a residence called La Residenza Dei Cappuccini (click for details) - look at the pictures and you'll love it immediately. It's better though in real life  The apartments are huge, beautifully restructured and outside your door it's heaven."
Guido also has a few suggestions on what to see nearby and where to eat: "Gubbio, Assisi, Perugia and Todi are must see towns. Try to visit Norcia, Spoleto and Castelluccio Di Norcia (photo above was taken nearby) too.
In Spello there are some restaurants you'll love, they include the Osteria del Buchetto, Osteria De Dada, and La Cantina di Spello (very characteristic). We never spent more than forty Euros a person, including wine and at least three courses. Most of the time we spent way less."

Matera
"The oldest continuous settlement in all of Europe, or so I'm told. 
Being in Matera feels as if you have wandered into a bible setting, a nativity play. You almost want to pinch yourself,  just to make sure that it isn't just a wonderful dream. 
Yes, Rome, Venice, Florence are must-see destinations and this is right up there with them. You MUST see Matera. 
When you visit please do make a point of staying at the unbelievable Caveoso Hotel. 
Hewn from the rock, the hotel is essential to understanding and really experiencing the city.
This is not some global hotel chain, where you leave Matera once inside and return to a world that could be any global city.
Not at all.
In this hotel you know where you are in every moment and you know it isn't back home. Here you live the experience of Matera 24 hours a day."
For more on Matera have a look at our guide to the town.
Ostuni & Surrounds
"Guido here with another suggestion: Ostuni is my tip this time, it is a great base to explore Southern and Central Puglia from. Federica and I stayed just outside of Ostuni at the B&B Regina degli Ulivi, a tiny boutique B&B with only 4 rooms, but a huge and friendly welcome. Wonderful.

Nearby Places to Visit
Polignano, Ceglie Messapica, Alberobello (famous for those Trulli houses that look like gnome houses), Cisternino, the Caves of Castellana (inside there is a lovely 3 km walk), Otranto and Monopoli.
Restaurant Recommendations
Ostuni
You really must dine at the Osteria del Tempo Perso, it is right in the heart of Ostuni and is like a trip back in time. The food is fantastic.
Alberobello
Il Pinnacolo is fabulous.
Cisternino
Try the Vecchio Fornello in via Basiliani,18, their speciality is the bombette (various meat dishes with delicious fillings).
Ceglie Messapica
An excellent restaurant to experience the best of the Pugliese kitchen.
Golf, Wellness and Spectacular Mountains
in Italy's South Tyrol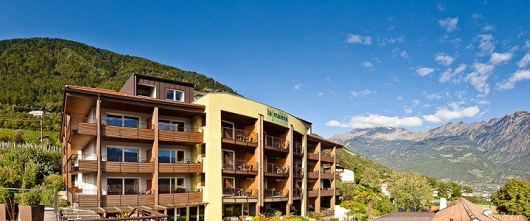 Spectacular South Tyrol, near Bolzano, is the location of the next of Guido's hotel picks. Now I don't know this hotel at all but I am quite happy to go with Guido's advice. If he says this is one of northern Italy's best kept secrets I am going to believe him. To check it out for yourself - just click here.

The Island of Favignana
The island of Favignana is a paradise island to the west of Sicily. Here you will find few cars and little else besides stunning natural beauty, turquoise seas and total relax.
Guido recommends two hotels on the island. First and foremost is the Hotel Il Portico run by two really friendly brothers, Leo and Fabio. The Tempo di Mare, Guido's other recommendation, is light and bright with beautiful views of the sparkling Mediterranean sea.
Our Tip: While on Favignana take a boat trip out to delightful Levanzo island. It takes around 40 minutes to get there and boats leave all day long from Favignana. Go early though.
Cervinia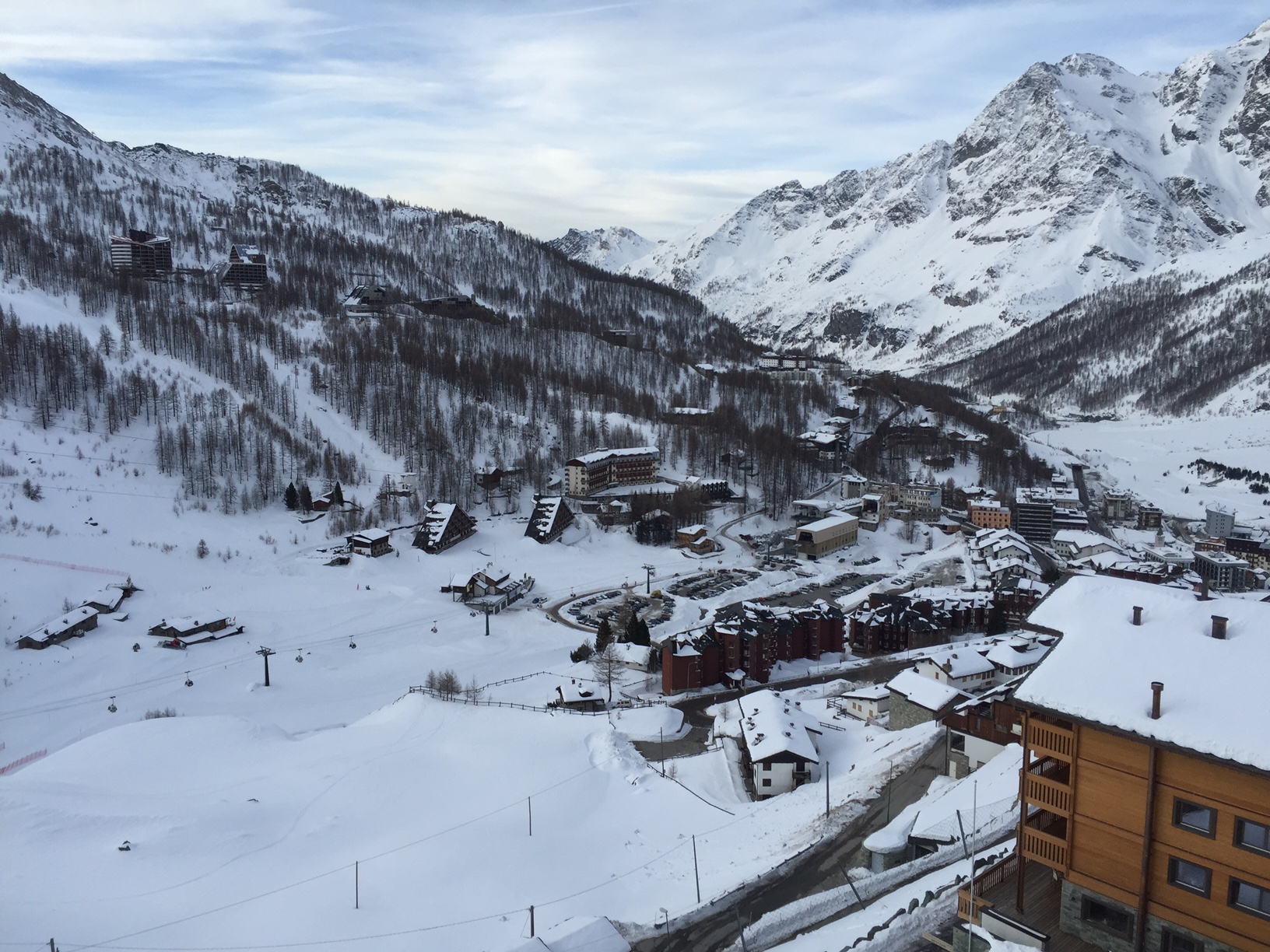 "There's a lot on offer in Cervinia; Europe's highest ski-lifts, skiing all year round and a pretty little village to charm just about anyone.  Best place to stay is the White Angel Hotel (click for photos and more info)."
For some other ski resorts we like visit our guide.

Enjoy Tuscany, Good Food, Health Spas and Great Scenery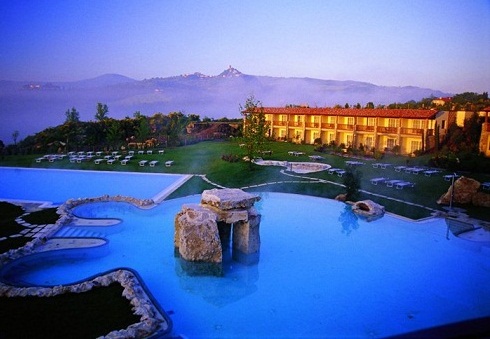 Guido loves great food more than anything - closely followed by keeping fit and sport.  "This place, in the heart of beautiful Tuscany, is absolutely perfect for this. The Adler Thermae it is called and it has cycling, a health and beauty spa, gym, private fitness coaching, yoga, great food, wine tasting and much more. To discover more about the Adler Thermae click here. "

For more on Health Spa's in Italy visit our Veneto spa guide.

Champdepraz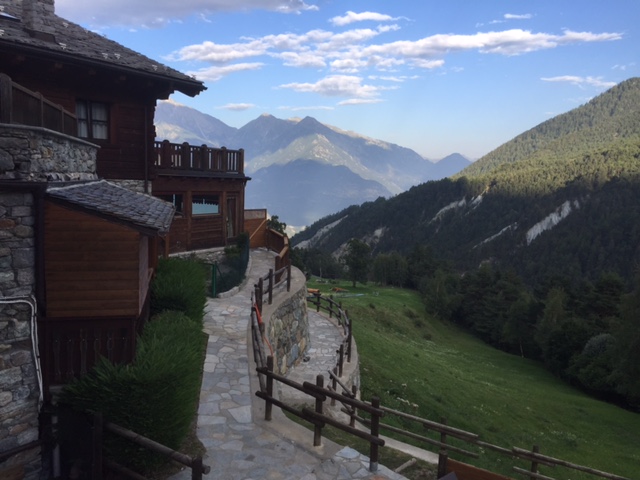 Guido's advice: "Only an hour by car from Turin is Champdepraz and the outstanding Park Hotel Mont Avic. You're 1,300 metres above sea level, surrounded by the Mont Avic National Park. You can get here by car but this is literally the end of the road - to go farther you'll need to cycle or walk.
We took a 3,5 hour hike up to the mountain refuge at 2,300 meters and were very grateful for the wonderful packed lunch provided by the hotel. The food from breakfast, to lunch, to dinner was all excellent.
My conclusion is that this is a wonderful destination and hardly known at all - even by Italians. The perfect alternative for those who love tranquility, good food and beautiful mountains."
The Pontine Islands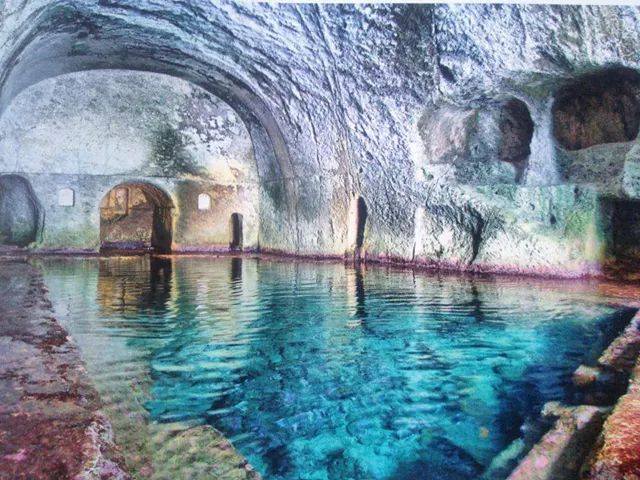 We've shared a little about these islands before in a moving story of love and hope set against the backdrop of Ponza, the main island in the archipelago.  If you do visit then Guido recommends the Grand Hotel Chiaia di Luna.
If you enjoy my site I'd love your support.

All you need do is book your accommodation via this link, or any of the other hotel links on the website. Whether it's for travel to Italy... or anywhere else on earth, your support means the world to us.
You'll get the best deal available, and the income helps us stay independent and to keep bringing you the best of Italy.