Your Italian Itinerary
Planning a trip to Italy?  Then you need to read our Italian itinerary before booking a single thing. 
The itinerary starts in Venice but you could easily adjust it and start in Rome. The 30 days is just a guideline and can be shortened or extended. Simply adjust the time in each place or leave something out. Click on the links for more information about each recommendation.
Our Tip
To really explore properly you need a car. If you don't have a car then leave out the smaller towns and focus on the big towns and cities, they can all be reached by train.

Day 1 to Day 4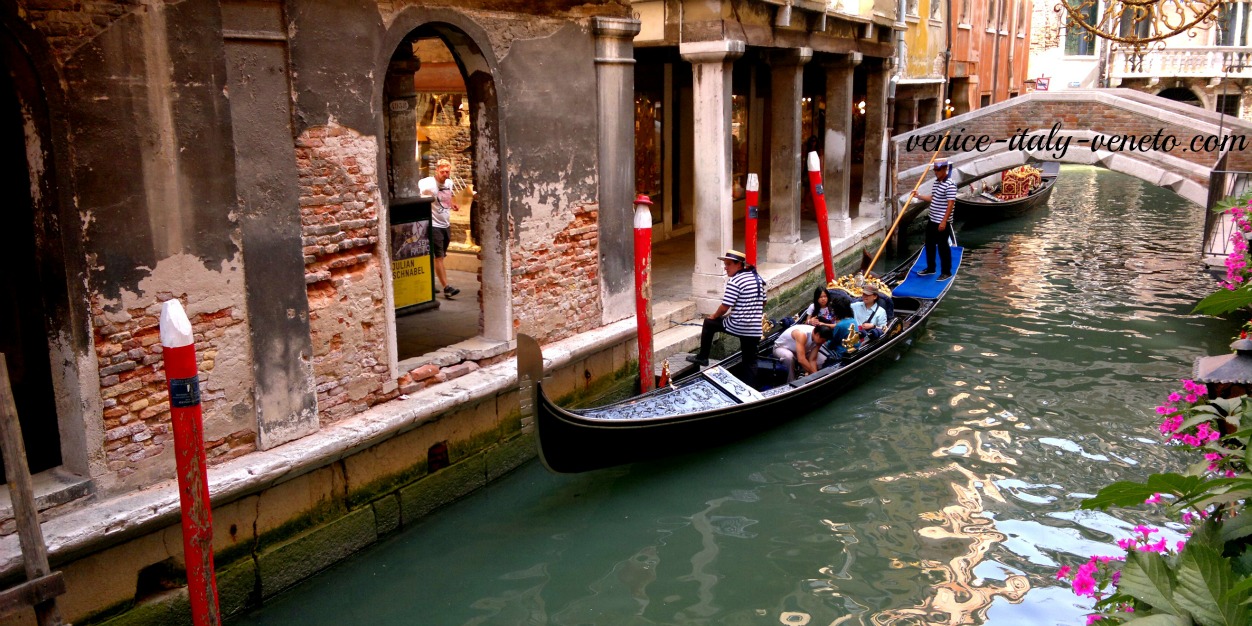 Our Italian itinerary starts in Venice. One tip before we start; postpone renting the car until after Venice - that will save you a bit of money as obviously a car won't be needed while in Venice.  Also, book your car before you leave home in order to get the best rates - this is the company we always use.
I'd suggest at least three nights in Venice as that will give you enough time to see the main sights and some of the less well known ones too. You'll love nights in Venice, once the sun set and the lights come on it really is a magical time:  far less crowded and the atmosphere is enchanting.
These are some of the restaurants to try in Venice and these are the hotels we like in Venice.
P.S. For personalized itinerary help click here.
Day 4 to Day 8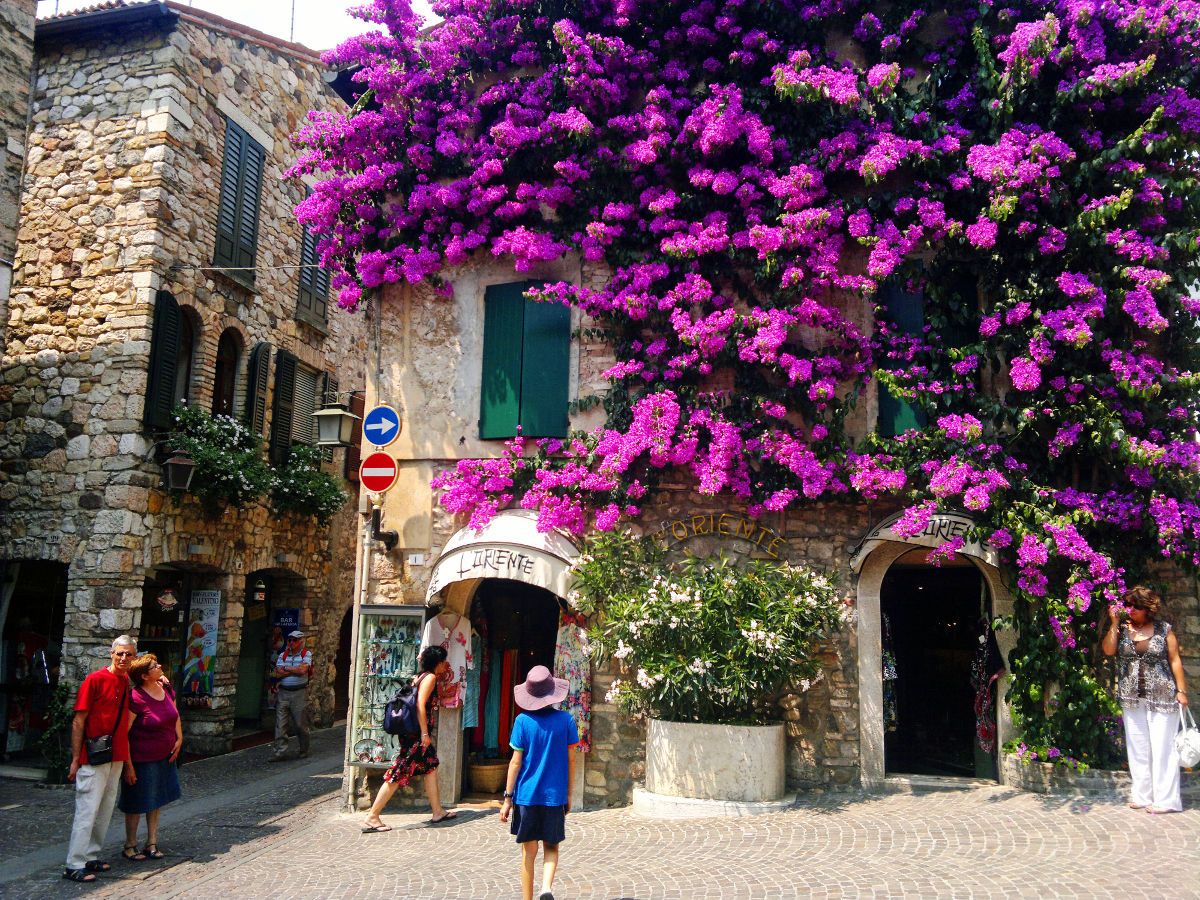 Venice is just the tip of the iceberg when it comes to the Veneto region, the region where Venice is located. Throughout the region you'll find quaint little villages, unforgettable scenery and much more - you could easily spend a month here.
Where to start? Well, our Veneto itinerary has all the best things to see in the Veneto and around Lake Garda so, pick the ones that appeal to you, and spend four nights/five days exploring - you'll find the itinerary here. 
Day 8 to 12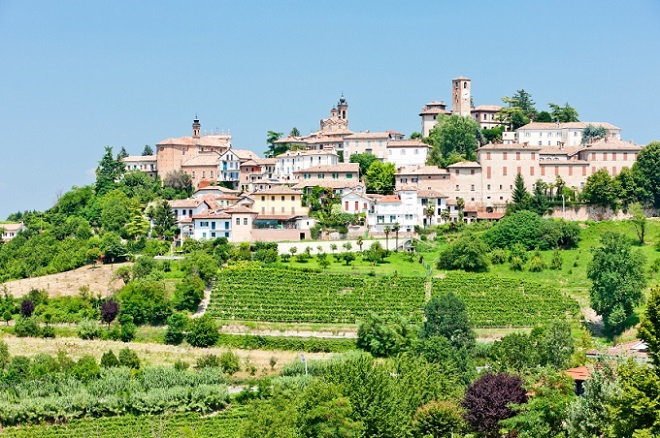 Perhaps spend a day in Bergamo and/or Milan - maybe even a day in each but then you'll need to adapt the itinerary a little.
I really love Bergamo's medieval old town on a hill - very special indeed. In Milan the highlights are the cathedral, La Scala, Galleria Vittorio Emmanuele and the Last Supper by Leonardo da Vinci. Of course there is great shopping too - here is our guide.
Next up is  Turin and the absolutely unmissable  Piedmont before heading down to the Cinque Terre. Turin was my old home town and is amazing - a far more elegant and interesting city than Milan.
On the way south to the Cinque Terre spend sometime in the beautiful Langhe region of Piedmont where you'll find villages like Neive  and some great countryside hotels too.
P.S. For personalized itinerary help click here

Day 12 to Day 15
Base you yourself for three nights in Levanto, which is on the doorstep of the Cinque Terre and is the ideal base to explore. My Cinque Terre Guide explains why you should stay here rather than in one of the Cinque Terre villages. While here take a day trip to Portofino.

Day 15 to Day 17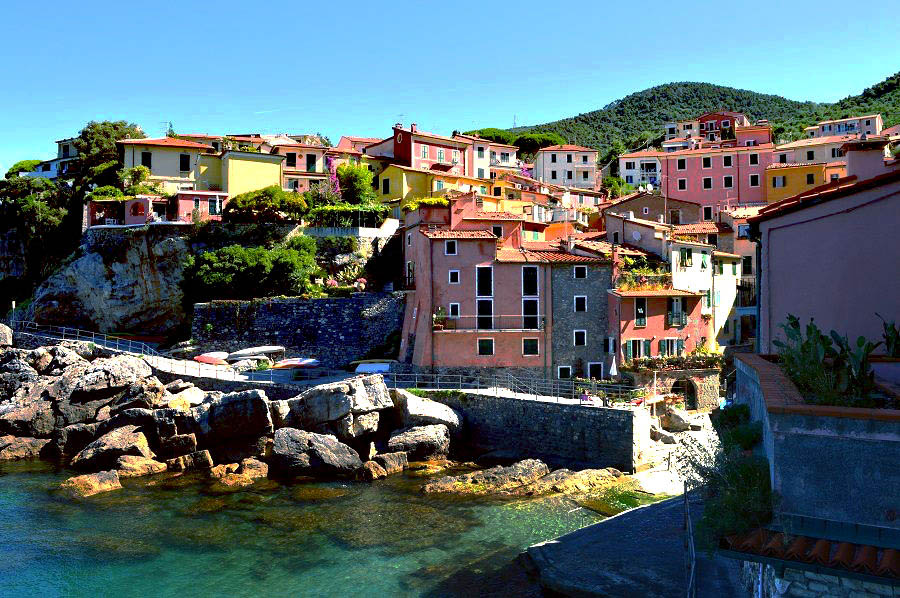 Leave the Cinque Terre and head to Tellaro on the Gulf of Poets. Its a gem of a town, one of the loveliest in Italy and it hasn't yet been discovered by tourists outside of Italy.
Day 17 to Day 21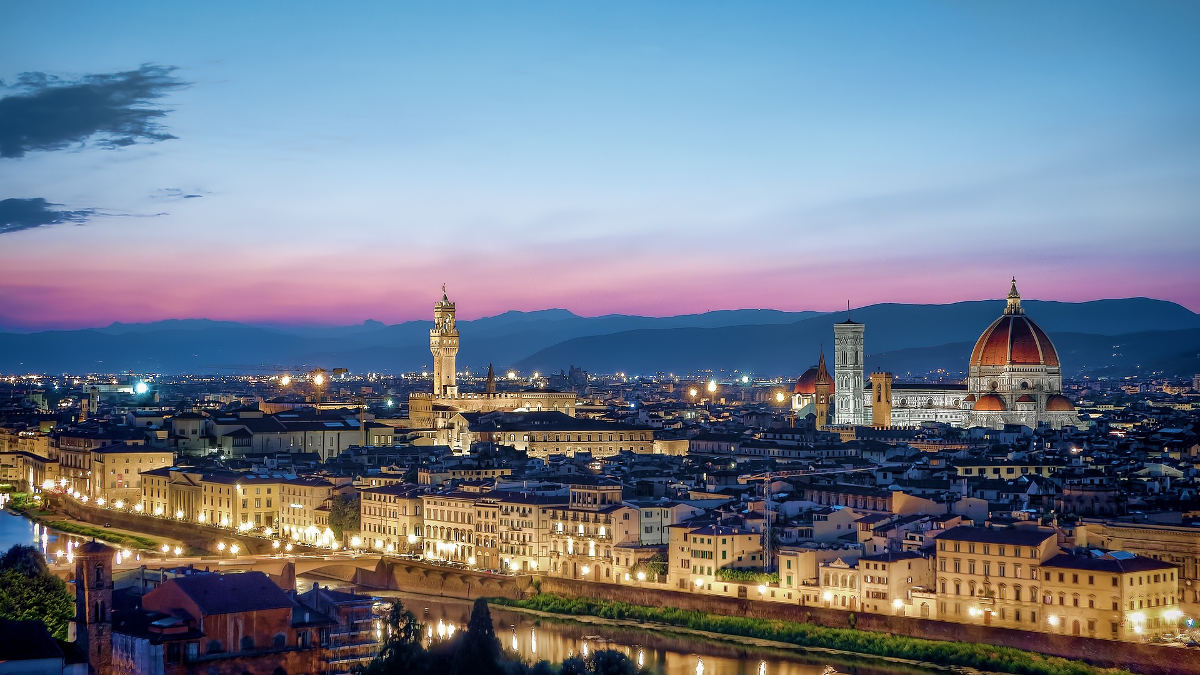 After that head off to Tuscany.
Include a night in Lucca or Siena or extend your time and spend a few days in both, then a day in Pisa followed by 3 nights in Florence. While in Florence a day tour of the Tuscan winelands is a great idea. You can either do this yourself or take a tour. 
Personally, I'd add a few more days (at the very least) to explore the Tuscan countryside - explore by bike or on foot to really appreciate Tuscany. Not sure where to begin? Well, here's one of the walks I love.
Here are a few other towns you may wish to visit if you add an extra few day (better still a week) to your Tuscan vacation:
San Gimignano: Known as the "Town of Fine Towers," San Gimignano is a medieval hilltop town that is famous for its 14 surviving towers, which were once used to signal wealth and status. The town is also known for its fine Vernaccia wine, and its well-preserved historic center, which is a UNESCO World Heritage Site.
Montepulciano: Situated in the Val di Chiana, Montepulciano is a charming hilltop town that is known for its Renaissance architecture, winding streets, and panoramic views of the surrounding countryside. 
Pienza: Located in the Val d'Orcia, Pienza is a small town that was completely redesigned in the 15th century by Pope Pius II to be the perfect Renaissance city. 
Cortona: Perched on a hill overlooking the Val di Chiana, Cortona is a charming medieval town offering stunning views, ancient Etruscan walls, and a quaint historic center. 
The Forgotten Hill Towns of Tuscany: You can read about these wonderful hill towns here.
Spello in Umbria
If you've got the time, a fabulous add-on would be Le Marche - it's one of Italy's best kept secrets. Here are some of the places you might want to visit.
Umbria too, with towns like Spello, Assisi, Orvieto and Montefalco is delightful.
P.S. For personalized itinerary help click here

Day 21 to Day 24
Next it is Rome. Spend at least three nights here, although longer is always better when it comes to Rome.
When in Rome I always stay in Trastevere at the Santa Maria. Their breakfasts, under the orange trees, are unforgettable.
For dinner try the Tramjazz - a great view of the city and the food is good too.  If you would like a restaurant with an amazing view then it's hard to beat the Aroma near the Colosseum. Otherwise try La Nduja. 
Besides the obvious tourist attractions spend a morning at the Campo dei Fiori and a day of eating and shopping as suggested in our guide. 

Day 24 to Day 30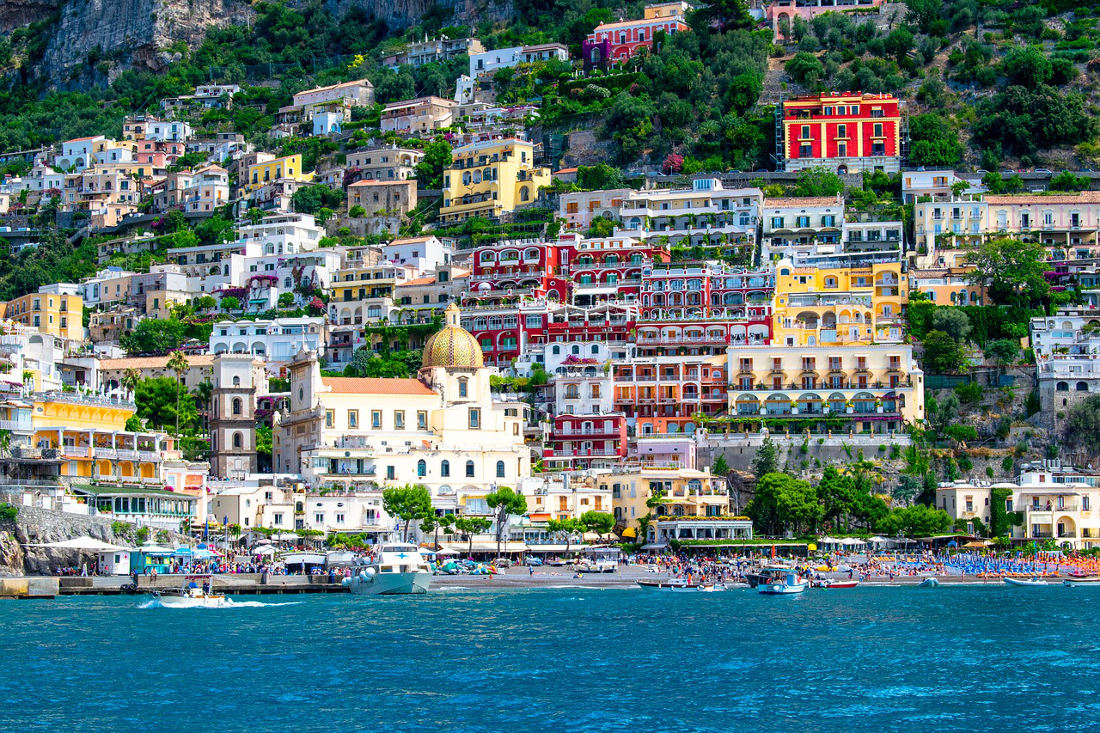 You've now seven days to visit the Amalfi Coast and the Island of Capri. Here's more on the towns and islands you don't want to miss. 
Perhaps save a couple of days to make a trip down to the Cilento area too - it is an undiscovered paradise filled with picturesque villages, beautiful beaches, ancient cities and a little village where the only inhabitant would love for you to keep him company. Read more about the Cilento here.
After that return to Rome or Venice (whichever you are leaving from).
Southern Italy
If you have more time, or want to leave out something in order to explore Southern Italy, then here are a few ideas on places to see. 
Also, have a look at our guide to the south - it covers everywhere from Calabria, to Sicily to Sardinia and the in-betweens - you should find somewhere to capture your heart.
The south is truly like that. It captures your heart in an instance and I have to admit that I have fallen victim to its charms. We are seriously thinking of retiring somewhere in the south oneday.
Why do I love the south of Italy so much? Here's the answer!
P.S. For personalized itinerary help click here

If you enjoy my site I'd love your support.

All you need do is book your accommodation via this link, or any of the other hotel links on the website. Whether it's for travel to Italy... or anywhere else on earth, your support means the world to us.
You'll get the best deal available, and the income helps us stay independent and to keep bringing you the best of Italy.