Going to Liguria...Thank you!
by Natasha
(Treviso, Italy)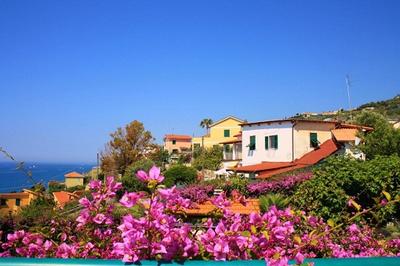 Near San Stefano
My boyfriend and I are going to Liguria from Treviso on August 6th (yes, I know. So crowded, right?). I can't wait! Your guide makes things much easier!


Andrew's reply:
I am sure you'll have a wonderful time despite it being crowded. In someways the crowds of people make the atmosphere of Liguria. It gives it that real Italian coastal holiday feel.
I know I always say I enjoy things to be a little less crowded but if you want the "real" Italy then August is the time to see that. It is when the majority of the tourists are Italian and all of the folks from Milan and Turin transfer down to the beach.
I enjoy watching the passing parade of Italian life. Families with young children eating gelato, teenagers falling in love in the piazze and the old nonnas relaxing on all available benches, discussing everyone's business. The old men meanwhile pace up and down discussing politics although all the time keeping a watchful eye on the young ladies.
One last thing; It would be great if, after your trip, you could return and share some of your experiences and maybe a photo or two here on the site:-)
In the meantime I have attached some photos of Liguria sent in by a site visitor, Ingrid Bienias, who has just returned from there...I hope they whet your appetite!
If you enjoy my site I'd love your support.

All you need do is book your accommodation via this link, or any of the other hotel links on the website. Whether it's for travel to Italy... or anywhere else on earth, your support means the world to us.
You'll get the best deal available, and the income helps us stay independent and to keep bringing you the best of Italy.