Login with your member password below to see your content

Why not become a Supporter?
Click the more info button to see what we offer...
Calabria's Coast of the Gods
Calabria has the power to capture the souls of all who visit. Many who do venture down to this part of Italy never wish to ever leave. This is one such story, the story of Abi Johnson & Tim Burgoyne... 
Why does everybody forget about Calabria?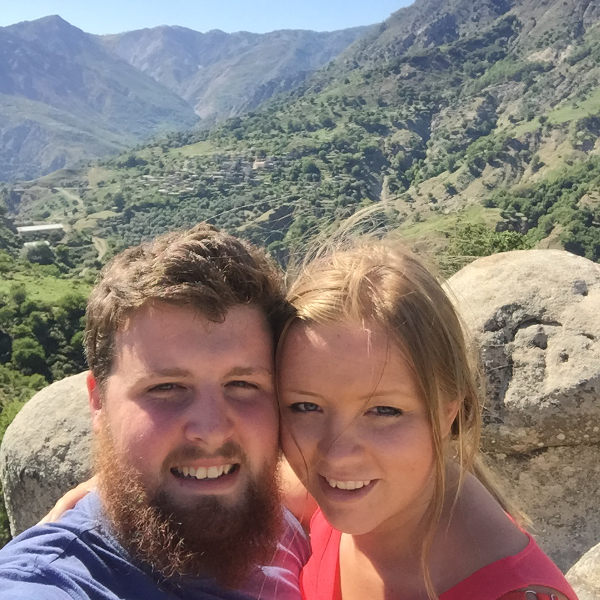 Tim & Abi
Foreign tourists rarely venture as far as this sun-soaked toe of Italy's boot, often regarding anywhere further south than Naples as unchartered territory. 

Yet this land of rugged cliffs, crystal waters and wild mountains is where I now call home.
Fresh from university and with only a basic grasp in Italian, I have left rural North Yorkshire's grey skies behind for the sleepy seaside town of Pizzo, perched on Calabria's Coast of the Gods.
Family trips as a child all over Italy's boot set in my mind that this country of pasta, sunshine and hospitality was where I was meant to be. Thankfully, when I introduced my boyfriend to Italy's delights a few years ago, he wholeheartedly agreed.
So it was during last year's summer holiday in Calabria- relaxing amongst the olive groves over fine food and wine- that we finally decided to take the plunge.

You're Moving Where?
We were met with a common response of "Where is that?" whenever we announced to friends that we were moving to Calabria. Confirming our suspicions that this area's beauty has long gone unappreciated, we are definitely far off the trodden trails of Thailand and Australia frequented by backpacking friends of a similar age.

Instead, we have gone in search of the slow southern Italian lifestyle, with a chorus of 'Buongiorno's to the neighbours in the morning whilst hanging out washing on the balcony, and the familiar faces at our favourite bar as we wile away hours in the piazza with tartufos and coffee.
Met with friendly inquisitive faces wherever we go (we arrived in March when it is uncommon to see foreigners, especially those in a right-hand-drive convertible!), Pizzo has been nothing but welcoming. 'Adopted' into the family of one of our elderly neighbours, they are helping us to slowly improve our Italian whilst enjoying feeding us up on true Calabrian dishes of peppers, chillies, sausages and fresh fish.
It was during one weekend, when first meeting the extended family, that we received an influx of fresh oranges- everyone we met gifted us with basket-fulls straight off their trees- and we had to come up with inventive ways of consuming them all!
It was then that I knew that I wanted to stay here forever.

Unable to find a wealth of information on the internet about the destinations and highlights of Calabria, we have set ourselves the challenge of exploring the region ourselves and sharing articles, videos and photographs to showcase its beauty on our Facebook page.
It has been a steep learning curve, the pair of us going from an architecture degree and Tim's IT networks job that I still don't fully understand, to becoming a website designer and full time drone pilot!

Now two months into our planned six month trip, there are still so many places left undiscovered. We have stumbled across some beautiful destinations so far, including tiny medieval villages set in the mountains such as Fiumefreddo, as well as the more well-known coastal destinations like Tropea. We have taken to turning down winding roads just to investigate what they lead to, and venturing up mountains to explore hilltop towns that we have seen from afar.

We've recently started the motions to collaborate with local businesses and agriturismos, in order to help others explore this region. It is our aim to build a life here, sharing our passion for Calabria so others can fall in love as we have. 
Abi Johnson & Tim Burgoyne
For another similar story of a single mom from Canada who gave up everything to make a new life in Calabria click here.