Life on the Cilento Coast
Our friend Michelle is a wedding planner who moved from the UK to the Cilento in Southern Italy. Living here is her dream come true and, in addition to being an "Italian" wife and mother of three boys, she devotes her time to making other couple's dreams come true.
She kindly agreed to share her story of her life in Italy with us. If you are thinking of a wedding though then I really recommend you look at her website.  Michelle is the best wedding planner I know!!
I too simply adore the town of Castellabate, the town where Michelle lives. I really do recommend you visit. So, after reading Michelle's story, have a look at our Guide to Castellabate.
Michelle's Story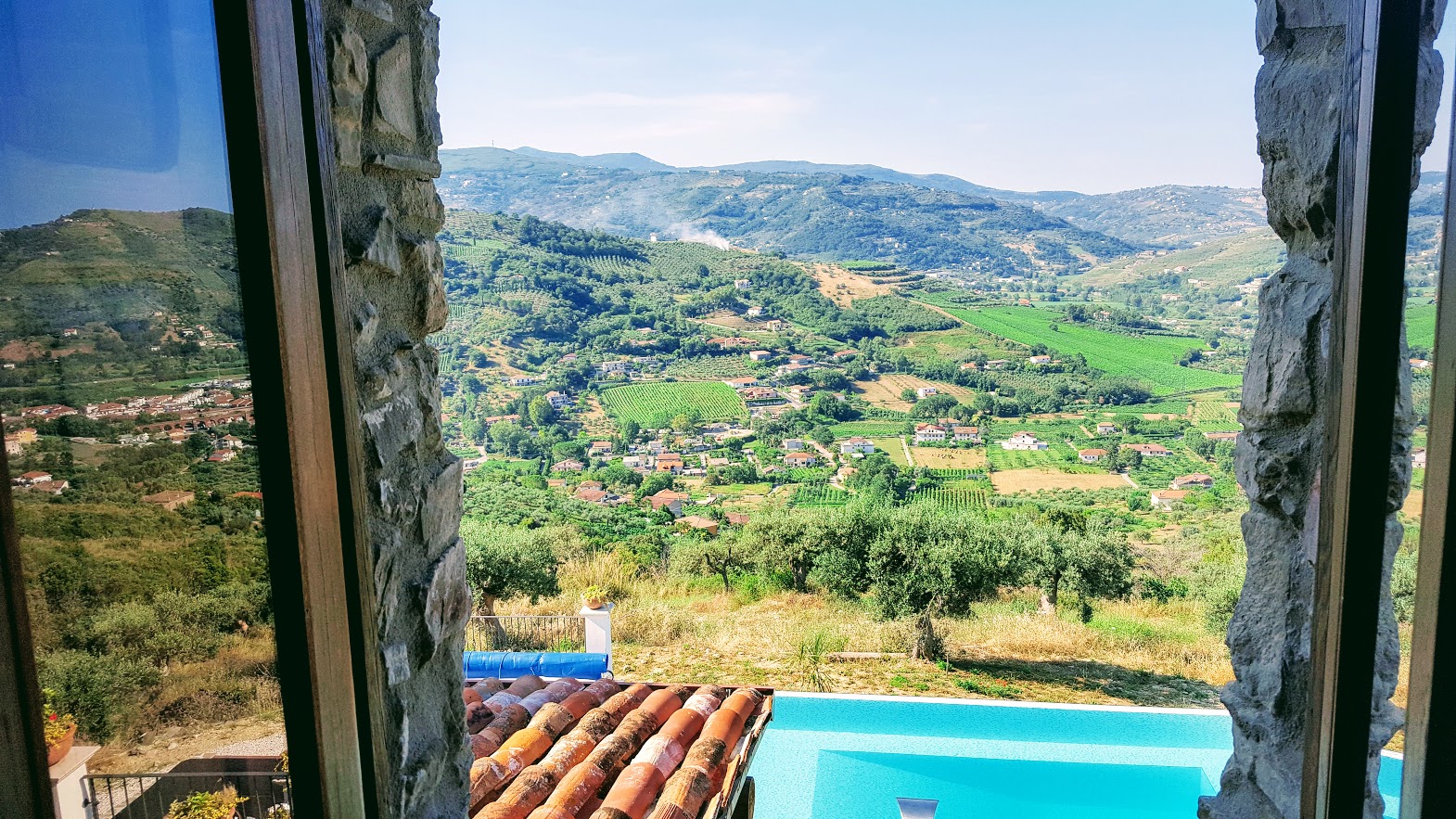 I woke up one morning with a small stream of sunlight coming through the shutters, the smell of espresso coffee and the sound of Italians chatting among themselves under my balcony. 
Here I was, on the Cilento Coast, south Italy in my new home, starting a new life. Wife, mother of 3 boys and Wedding Planner all rolled into one, living in a very special part of south Italy. Not too far from Naples airport and easy to pop back to the UK for work related appointments and family visits.
This is definitely the Italian part of Italy.
Everything is so traditional and everyone so friendly. 

25 Years Later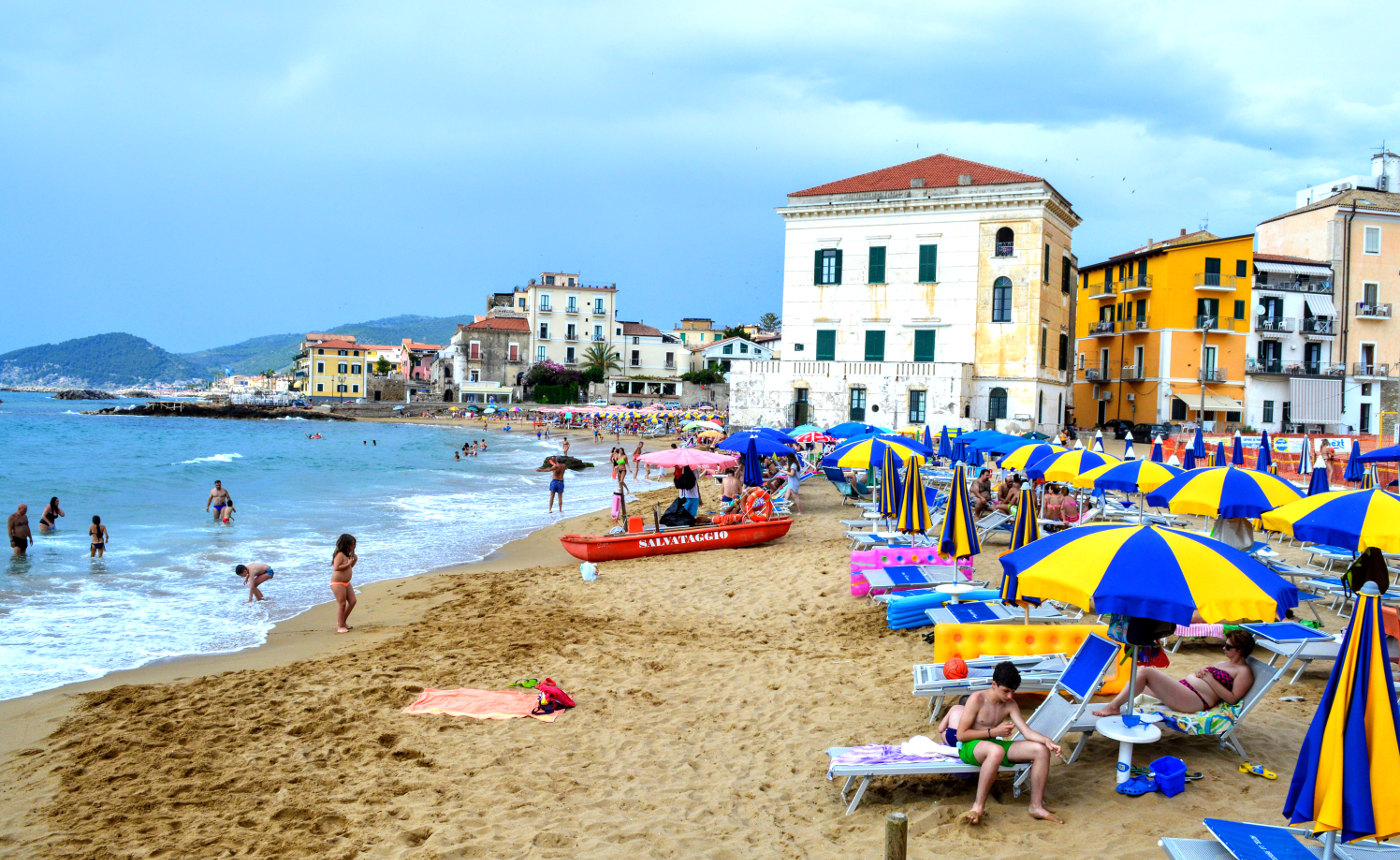 Over the past 25 years of living here this has become my home and my base for my work. With a touch of the modern world too, it's the perfect balance. Mediterranean lifestyle and weather make the whole thing seem so much more incredibly laid-back, chilled and so cool.
No one is in a rush and everyone has time for you.
My 3 boys were born and bred here but all have strong English accents. They adapt to both English and Italian life so easily.
Their upbringing has been a pretty much half and half thing but school life is very Italian. They attended small local schools and I have to mention, always got the top marks in their English lessons as at home that's all we speak.
I love to see them whizzing about on their Vespas, going out socializing with friends for Pizza and ice cream, and, as Italians do, going for never ending walks with so much to talk about.
Being boys ... they do support Italian football teams..ha ha

Here life and work are very seasonal. In autumn the locals take advantage of their free time after the busy summer months. Still some beach time and evenings out walking along the promenade, having delicious local ice-creams and eating pizza.
During the winter families get together, sitting by log fires drinking homemade wines and storytelling about their summer adventures.
From spring everyone begins to prepare for the summer season. Hotels and restaurants begin re-decorating, Lido Beach Bar's are being built up and the little towns, with their family run shops, come alive.
Once the summer season opens the romance, beauty and fun begins.
How did I find it?
Well, that's to be shared with you over an Aperitif when you are here, sitting on one of the many beautiful terraces by the beach or on the hills behind town and watching the sunset together with me.

My life here is like being a permanent tourist. One moment I am doing family chores and looking after my boys, and the next visiting endless beautiful locations and venues for couples coming to marry here.
Winter months are dedicated to sharing this place with all the couples looking at marrying in Italy. No one ever asks for the Cilento Coast as a location because it's so unknown, but over the years many have found it via me and still come back to visit after their wedding here.
It captures you!
Why?
Because you have all the ingredients in one place: sunshine, golden sands and beautiful beaches, typical cafes and bars along the promenades serving tasty Mediterranean produce, boutique Italian style hotels and villas with stunning views.
Whichever way you turn, hilltop castles, sandstone churches, gorgeous little piazze and the sound of the guitar and mandolin players in the background adding to the atmosphere needed to bring it all together.
What about some fireworks at the end of the evening after a wonderful dinner and dancing?
It's all here and more.. and I am here for you too. For more on what Michelle can offer click here.
If you enjoy my site I'd love your support.

All you need do is book your accommodation via this link, or any of the other hotel links on the website. Whether it's for travel to Italy... or anywhere else on earth, your support means the world to us.
You'll get the best deal available, and the income helps us stay independent and to keep bringing you the best of Italy.