Photos of Calabria

Silvana Amalfi from Australia, but of Italian origin, has shared some gorgeous photos of Calabria in the past, you can see those here.  Calabria is not a region I have many photos of so it is great when someone else can share a few.
I suppose that's why our Facebook community is so special,  basically anyone who's discovered a beautiful part of Italy can now share the secret with the rest of the community.
Browse through some of the albums, that originate from Facebook, on this website and on my Venice one and I bet you'll be amazed at how many gorgeous towns and villages Italy has.  I guarantee you won't have heard of all of them before.
By the way, if you're visiting Calabria here are some good hotels.

Enjoy the photos on this page? Please click like below and share a comment at the bottom of the page.
Reggio Calabria

These pics were taken while walking along Corso Garibaldi - one of the main shopping streets in Reggio Calabria. 
Here you can shop to your heart's content as this street features an interesting mix of designer shops and bargain stores within some gorgeous rustic buildings. Running parallel to the sea, you can enjoy the side street water views or the mountainous background in the distance.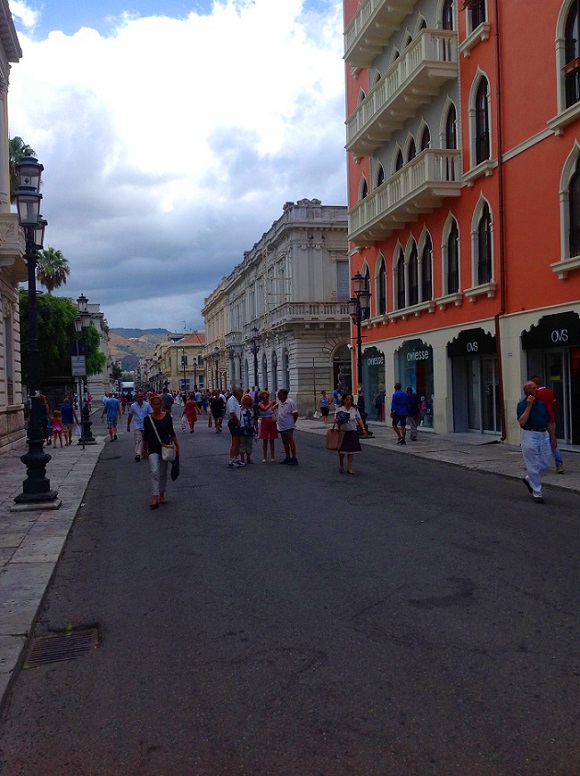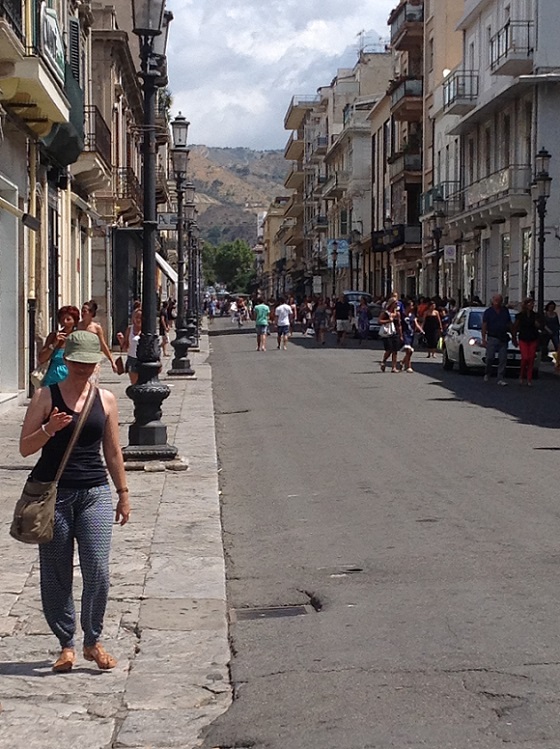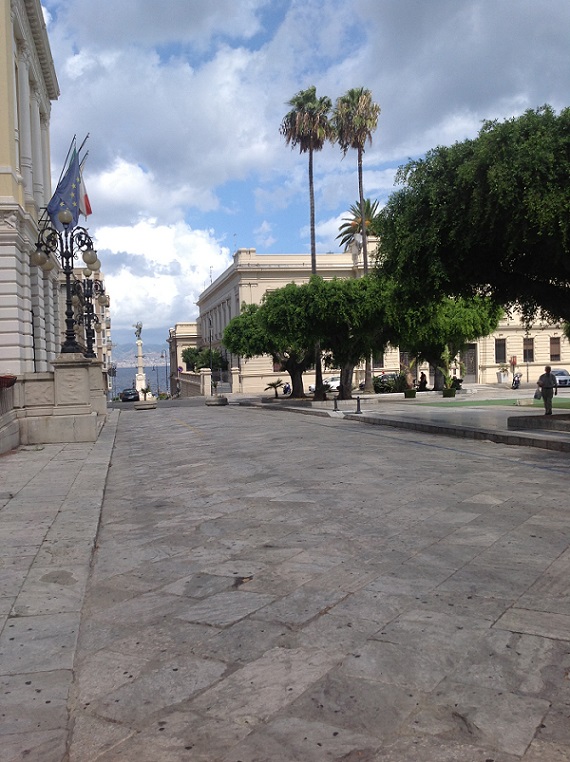 Roccella Jonica
Roccella Jonica is picturesque seaside town located on the Ionian Sea.
It's famous landmark is the Norman Castle that sits high on the hill, overlooking the town and coastline. The town itself has been awarded a blue flag on many occasions for the outstandingly clean sea and beaches.
Best time I think to visit are the weeks leading up to Ferragosto - an annual Italian public holiday held on August 15 during the peak summer season. This town is buzzing with atmosphere and festas till the early hours of the morning. Also celebrated at this time is the Roccella Jazz Festival, which hosts many well-known international artists that come to sing and play in some of the local bars and restaurants.
We based ourselves in Roccella but also travelled to neighboring towns and found the best way to do this is was by car hire.....which is initially daunting when you are used to driving in Australia on the "other" side of the road but you eventually get used to it and learn to go with the Rucceja flow.
Personally, I loved this town and was equally blessed to locate my mother and father's home towns of Cinquefrondi and Polistena, which are only a half hour drive from here.

Some of the colourful sights you may see on the beaches in Calabria are the 'salespeople' carrying their items seeking interested parties wishing to make a purchase.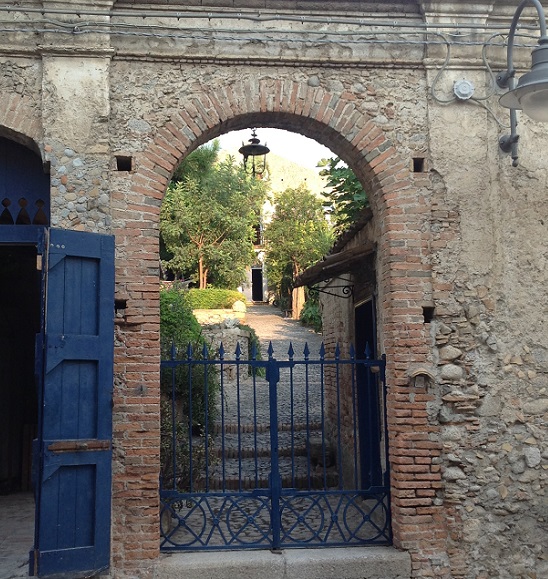 A rustic looking building in the town.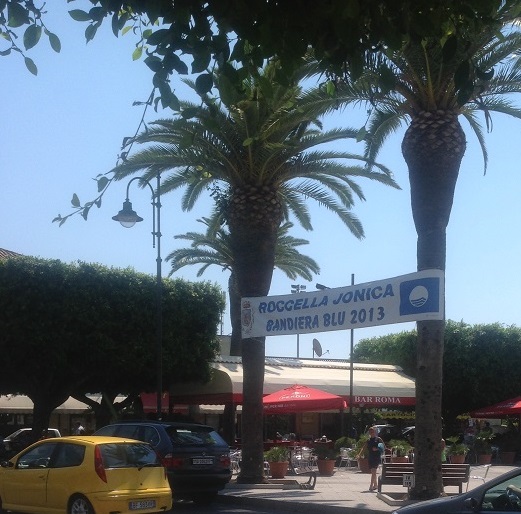 If you enjoy my site I'd love your support.

All you need do is book via the search box below, or any of the hotel links elsewhere on the website. It can be for travel to Italy... or anywhere else on earth.
You'll get the best deal available and the income we receive helps us to stay independent and to keep bringing you the best of Italy.