Photos of Calabria

Silvana Amalfi from Australia, but of Italian origin, has shared some gorgeous photos of Calabria in the past, you can see those here.  I suppose that's why our Facebook community is so special,  basically anyone who's discovered a beautiful part of Italy can now share the secret with the rest of the community.
Browse through some of the albums, that originate from Facebook, on this website and on my ItalyMammaMia one and I bet you'll be amazed at how many gorgeous towns and villages Italy has. I guarantee you won't have heard of all of them before.
By the way, if you're visiting Calabria you'll find our guide to Calabria has all the best sights to see listed on one page.
Reggio Calabria

These pics were taken while walking along Corso Garibaldi - one of the main shopping streets in Reggio Calabria. 
Here you can shop to your heart's content as this street features an interesting mix of designer shops and bargain stores within some gorgeous rustic buildings. It's a haven for those seeking quality products at reasonable prices. From well-known brands to local artisans, this vibrant street presents an array of options to suit your preferences and budget.
While indulging in retail therapy, take a moment to soak in the serene ambiance. Corso Garibaldi, with its parallel alignment to the sparkling sea, offers glimpses of water views from nearby side streets. The coastal breeze and the soothing blue hues of the sea create a calming backdrop, enhancing your shopping experience with a touch of coastal charm.
And as your gaze extends beyond the shops, the majestic presence of distant mountains captivates your imagination. The awe-inspiring vista adds a sense of grandeur to your shopping adventure, reminding you of the natural wonders that embrace Reggio Calabria.
Reggio Calabria itself is a city that encapsulates the essence of the Calabrian region. Nestled on the toe of the Italian boot, it basks in the glory of its scenic coastal setting along the shimmering Ionian Sea.
This city effortlessly blends ancient history with a lively contemporary atmosphere.
Its crown jewel is the awe-inspiring Bronzi di Riace, the renowned ancient Greek bronze statues that captivate visitors with their exquisite craftsmanship and timeless allure. These magnificent treasures serve as a testament to the city's rich cultural heritage and are housed within the splendid National Archaeological Museum of Reggio Calabria.
Don't miss the Lungomare Falcomatà, boasting a splendid promenade that stretches along the azure waters and offers views of the Sicilian coast, with the majestic Mount Etna standing tall in the distance. 
Beyond its enchanting beauty, Reggio Calabria is a gateway to discover the treasures of the surrounding region. Embark on a journey to explore the rugged Aspromonte National Park, where forests, picturesque villages, and stunning hiking trails await. Along the coast are some of Italy's loveliest village, two that I really recommend are Tropea (a ninety minute drive) and Scilla (a twenty minute drive).
Delight in the flavors of Calabrian cuisine, renowned for its spicy and robust flavors, and savor traditional delicacies such as 'nduja and the irresistible gelato. For a taster, have a look at this guide to Calabrian cuisine.
Reggio Calabria invites you to embrace its warmth, charm, and zest for life. Whether you seek cultural delights, coastal splendors, or culinary adventures, this captivating city promises an unforgettable experience that will leave an indelible mark on your heart.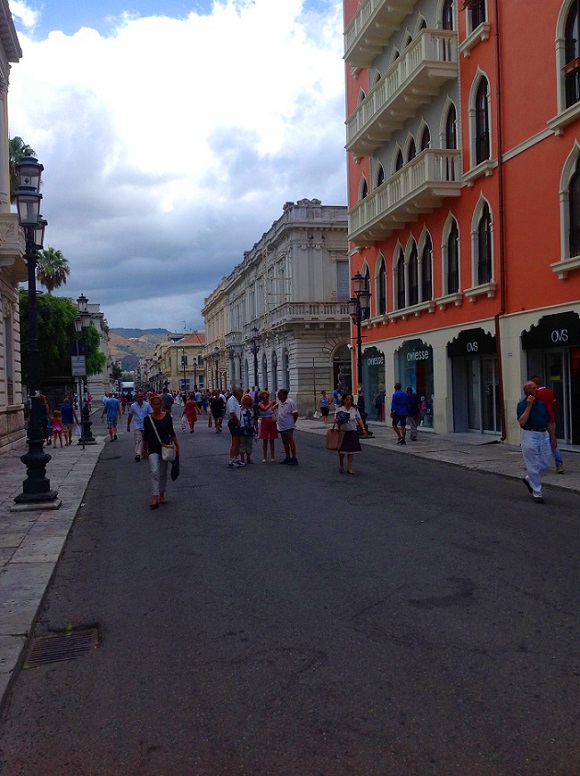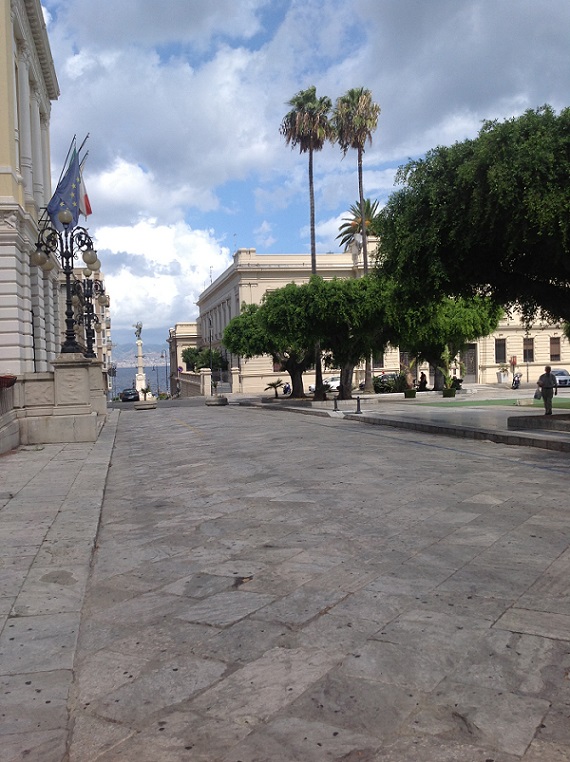 Roccella Jonica
Roccella Jonica is picturesque seaside town located on the Ionian Sea.
It's famous landmark is the Norman Castle that sits high on the hill, overlooking the town and coastline. Its presence adds a touch of history and grandeur to the already mesmerizing landscape. The town itself has been awarded a blue flag on many occasions for the outstandingly clean sea and beaches.
Best time I think to visit are the weeks leading up to Ferragosto - an annual Italian public holiday held on August 15 during the peak summer season. This town is buzzing with atmosphere and festas till the early hours of the morning. Also celebrated at this time is the Roccella Jazz Festival, which hosts many well-known international artists that come to sing and play in some of the local bars and restaurants.
We based ourselves in Roccella but also travelled to neighboring towns and found the best way to do this is was by car hire.....which is initially daunting when you are used to driving in Australia on the "other" side of the road but you eventually get used to it and learn to go with the Rucceja flow.
Personally, I loved this town and was equally blessed to locate my mother and father's home towns of Cinquefrondi and Polistena, which are only a half hour drive from here.

Some of the colourful sights you may see on the beaches in Calabria are the 'salespeople' carrying their items seeking interested parties wishing to make a purchase.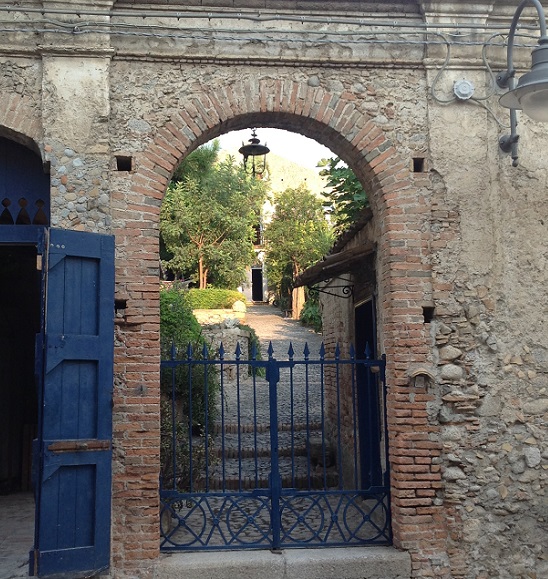 A rustic looking building in the town.
If you enjoy my site I'd love your support.

All you need do is book your accommodation via this link, or any of the other hotel links on the website. Whether it's for travel to Italy... or anywhere else on earth, your support means the world to us.
You'll get the best deal available, and the income helps us stay independent and to keep bringing you the best of Italy.