Cisternino: peace, piazzas and pasta
Film-maker Federico Fellini once said that 'life was a combination of magic and pasta.' I love that quote. It reminds me of eating orecchiette in Cisternino.
Trust me, if you like food, you're good here. 
Walking in Cisternino, I fall in love with the south all over again. The architecture, for instance, is pure genius. The old part of town wasn't built to a plan. It's a little higgledy-piggledly if you know what I mean – a bit like love, I suppose. Spontaneous.
Beautifully paved alleys lined with pot plants go every which way; and in the centro storico, they get so narrow you can touch the buildings on either side. You might step through an archway, and above you, washing will be strung from the balcony of some ingeniously built apartment; then you'll turn a corner and emerge onto a tiny sunlit piazza. And you may well be lost by this time, but what does it matter, because right there will be a tiny deli, with salami in the window, and tables outside, where you'll sit, and be served coffee and the best sandwich you've had in your life. 

It sounds clichéd I know, but that's exactly how it is here. Per Mr. Fellini's quote, this is a magical place.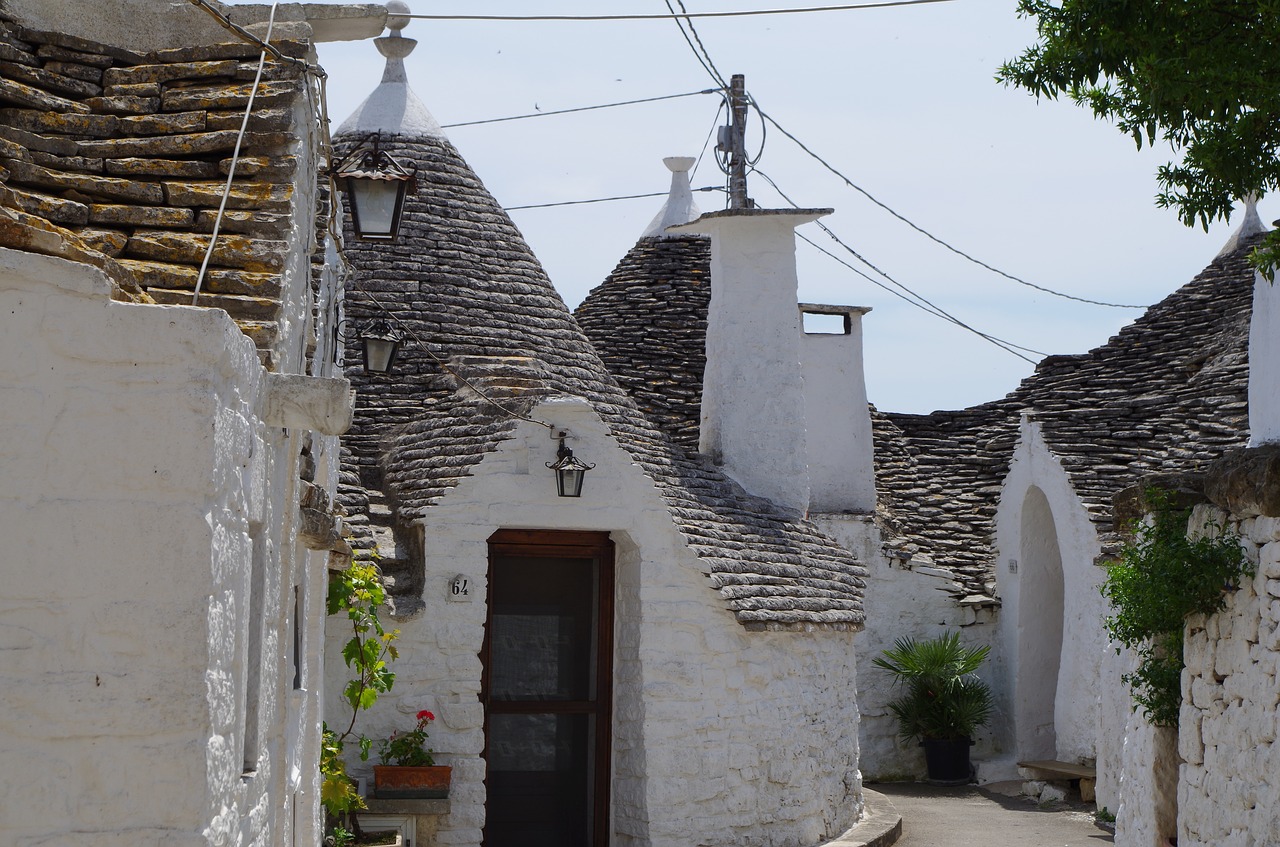 Where to Stay
Everywhere you look, stairs are built into the sides of the buildings, going up to an upper door; and inside, will be more stairs, probably, going up another level, to one of those terraced apartments perhaps. 
Multiple levels are something you do encounter if choosing to stay in the centro storico.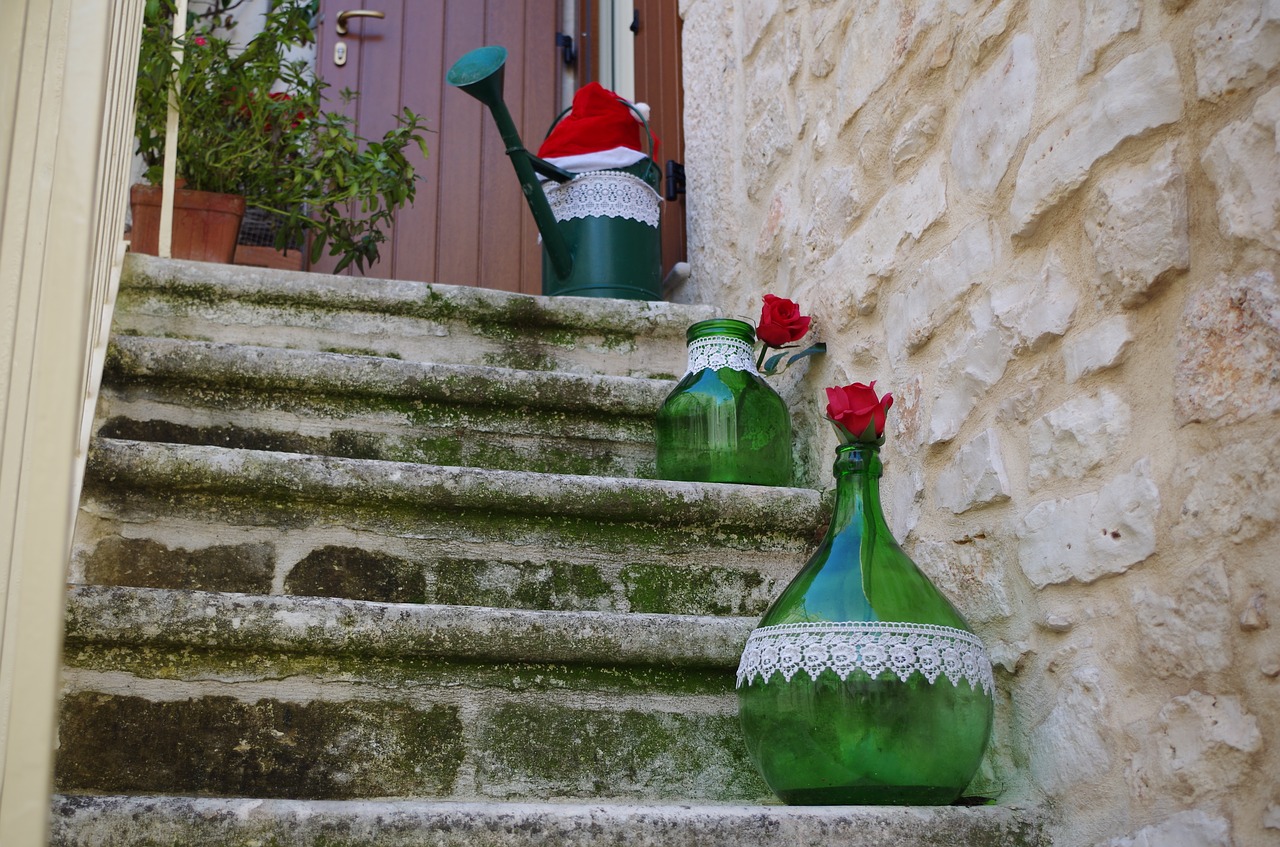 At the Palazzo Margherita, for instance, your stay is… authentic. The apartment is on top of the owner's quarters so interaction is unavoidable. Once accessed, it's spacious, comfy, and private, has a kitchen, bathroom, and a brilliant rooftop patio. The ambience is stellar, as you can imagine. The stairs, though, are steep, and one does have the sense of being a houseguest. But that's how it is in the center. You live close. It's part of the charm.
An option is to stay at one of the trulli resorts a few miles out. You see the trulli on your way into town, dotted throughout the Valle d' Itrie, along with the ubiquitous stone walls that run past your window as you drive.
Originally introduced by the Ottomans, many of these conically-shaped clusters have been converted into living quarters, together with resort add-ons, of course. Grotta di Figanza is just outside of Cisternino, has a stunner of a pool; the units have been lovingly restored, and the comforts laid on: superbly fitted bathrooms, simple but functional kitchen facilities, relaxing terraces, barbecue facilities. It really is idyllic and Luisa and Lorenzo are superb hosts. 
Speaking of food…
Where to eat
Ask me why we travel Italy so extensively, I'd say it's for our family walks: wandering through some little town, being delighted, and experiencing things we never experience elsewhere. 
And of course I travel for gastronomic reasons: for the sauces, the pasta, the Puglian wine… and to be served a bombette on a piazza in Cisternino, grilled to perfection by guys who've been doing it all their lives. I am no Nigella Lawson. I can't describe tastes like she can; but I imagine she's been to Cisternino, and does approve. 
Recommending restaurants is a tricky one. The most memorable meals can be had in the most obscure places. But, for that specialty meat/antipasti experience, you can do worse than the popular Rosticceria L'Antico Borgo. It's authentic, reasonable, and the meat is exquisitely tender.
Or, if you're vegetarian-inclined, there's Osteria Bell' Italia. Here, I go for my orecchiette porcini: the region's specialty pasta with wild mushroom sauce. It's a common dish, found in a few places. The one served here deserves an article all by itself. If something can encapsulate the 'flavor' of this town, it is orecchiette porcini, in my opinion.  
What to do?
My wife says I'm easy to please. I'm not sure that's generally true, but it's certainly true in Cisternino. I can just wander around and enjoy simple pleasures: like the summer evenings, after siesta, when the heat dies and the locals emerge for their passeggiata (evening stroll). The skies deepen, aromas intensify, wine flows, and I'm in my element.
I do, though, make a point to visit certain landmarks. 
The central square, the Piazza Vittorio Emanuele, is inevitably arrived at, where one is struck by the irony of a clock in a place seemingly unconcerned with time. Having a thing for art and architecture, I'm always drawn to Chiesa di San Nicola di Patara, Cisternino's mother church.. For all you church buffs, there's also the Chiesa di San Quirico and Santuario della Madonna d'Ibernia. They're quiet places; but that's Cisternino for you. 
Festivals play their part too. Notably, there's one that honors grapes, unsurprising, and one dedicated to orecchiette, that most distinctive of pastas that pairs so well with mushrooms and wine.
Nearby
The Valle D'Itria is a treasure if you love the outdoors. You can hire a bike; or trek through this stone-walled, olive-groved wonderland; or if the mood takes you, the sea is a scenic 20-minute drive away with lovely Polignano a Mare a highlight.
There are a wealth of wonderful towns to discover in this area: Locorotondo, Ostuni, Alberobello are just a few of them - explore all of them... and make your own discoveries too. 
How to go
Fly to Bari or Brindisi (the closest airports) from where you can hire a car. The fastest way is along the SS16 on the coast road. Or by train, take the "Cisternino Città" from Bari, which goes direct to Cisternino.
You will not regret it. It is truly magical.
Oh, and by the way, spend some time in Bari before you head out. It's a great city and the old town, where many a nonna and mamma make orecchiette in the street, is absolutely delightful. Read our Bari guide for more reasons to visit and the story of a flying wooden spoon.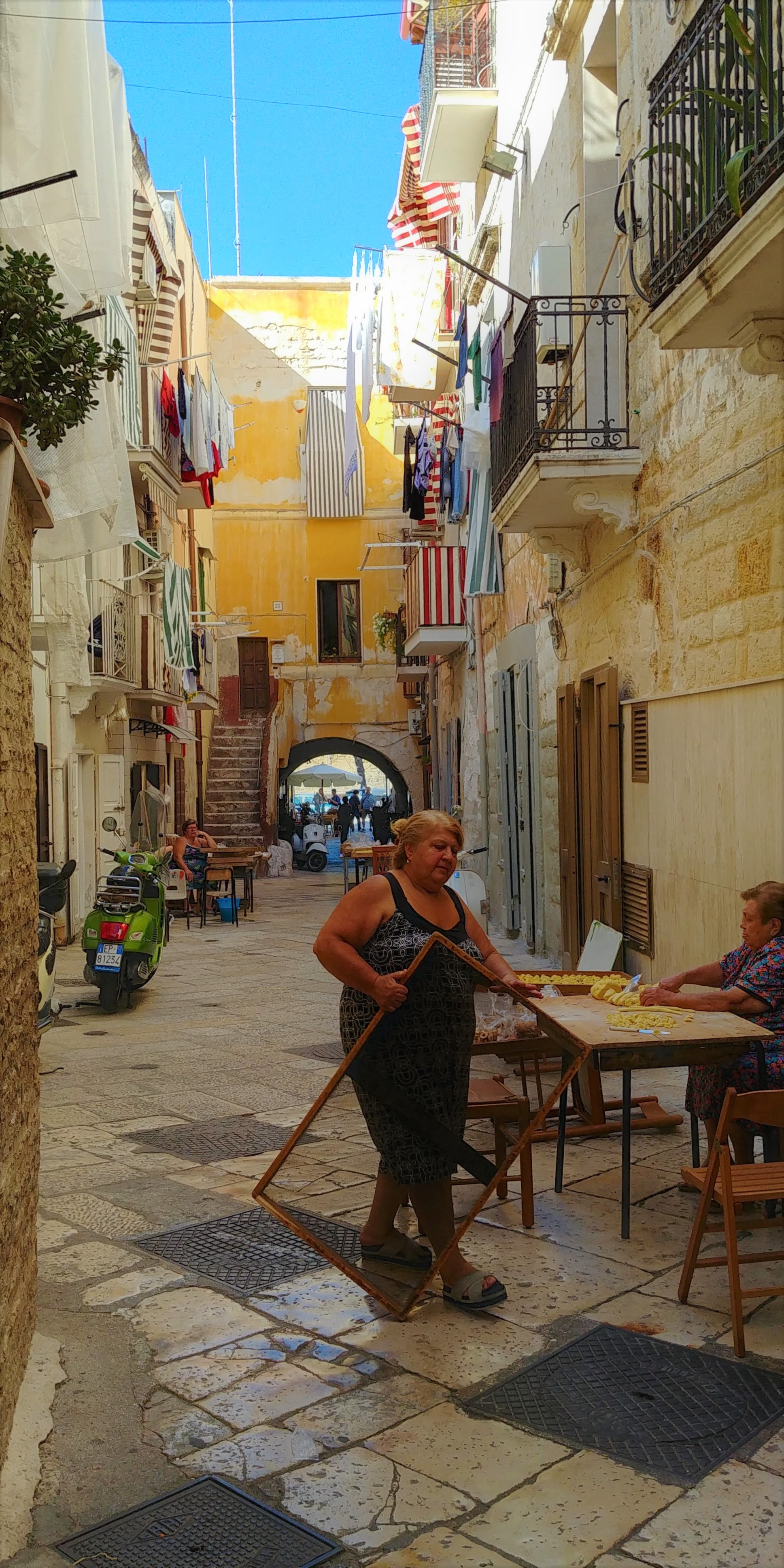 Map