A Guide to Sardinia in Winter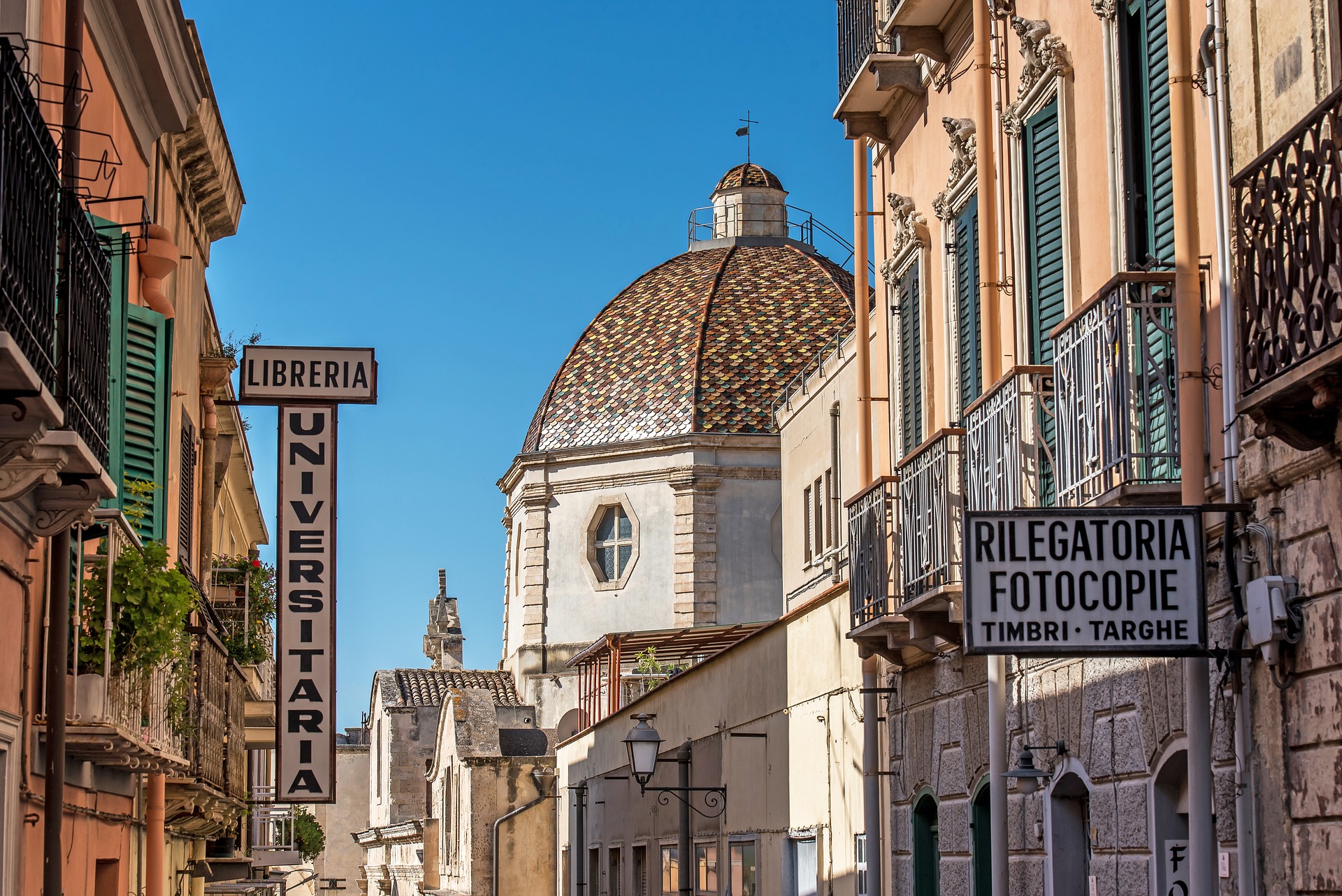 Cagliari
The winter in Sardinia is often known as the secret season. The days are commonly sunny and warm, the food is as always excellent, and there are few other tourists around. Sadly, unless you are a polar bear, the winter months are not warm enough for the beach but that doesn't mean that there isn't still a lot to do. We've some of the highlights for you so read on...

Yes, Sardinia is well worth visiting in winter. Although Sardinia, known for its stunning beaches the island offers a unique charm even during the winter months. Temperatures are mild compared to mainland Italy and there are still plenty of activities to enjoy during this season.
Here are some things to do in Sardinia in winter:

Explore historic towns: Take the opportunity to wander through charming towns like Alghero, Cagliari, and Sassari. Discover their rich history, admire ancient architecture, and indulge in local cuisine.
Hiking and nature walks: Sardinia's natural beauty shines year-round. Lace up your hiking boots and explore scenic trails in places like Gennargentu National Park or the stunning coastal paths of Costa Smeralda.
Visit archaeological sites: Sardinia is home to impressive archaeological sites such as the Nuraghe Su Nuraxi in Barumini and the ancient Roman city of Tharros. Explore these sites to delve into the island's fascinating past.
Festivals and events: Sardinia hosts various festivals even in winter. Attend the Sant'Efisio procession in Cagliari or the Sartiglia in Oristano, where traditional equestrian events and colorful costumes are on display.
Beach walks and coastal exploration: While swimming might not be ideal in winter, Sardinia's beaches retain their natural beauty. Enjoy peaceful walks along the shoreline, explore hidden coves, and admire dramatic cliffs and rock formations.

Remember to check opening hours and availability during the winter season, as some attractions and services might have limited schedules. Embrace the quieter ambiance of Sardinia in winter and appreciate the island's beauty from a different perspective.
A sunny late winters day and empty beaches.
Our 2 Top Choices for A Winter Break to Sardinia
Cagliari
Winter unveils a hidden side of Sardinia, inviting you to explore its vibrant cities, with Cagliari leading the way. Unexpectedly captivating, Cagliari weaves a tapestry of history, enthralling alleyways, and elegant avenues, leaving a lasting impression on visitors.
You will love the bohemian charm of the Marina Quarter, a bustling enclave adorned with lively restaurants and quaint shops offering delightful treasures. For those seeking a taste of high fashion and chic cafés, a stroll down Via Roma is an absolute must. This fashionable street epitomizes the city's cosmopolitan flair and provides the perfect setting for people-watching.
With cooler temperatures, winter grants you the opportunity to leisurely explore Cagliari. While summer lures visitors to the beautiful beaches, such as the renowned Poetto beach, winter unveils a serene ambiance for a tranquil stroll along its shores, accompanied only by your own thoughts.
Cagliari shines as an exceptional winter base, offering a range of affordable accommodations. Numerous hotels in Cagliari, including the Flora, always my favorite, provide enticing deals during the winter season, allowing you to experience the city's allure without breaking the bank.
Embrace the enchantment of Cagliari as your gateway to Sardinia's urban delights this winter.
Sardinia away from the Coast

Venturing into the inland areas of Sardinia during winter reveals a whole new dimension of the island's charm. It offers a unique opportunity to immerse yourself in the traditional way of life and discover the authentic essence of this magical land.
As you journey inland, you'll find yourself in a world where time seems to stand still. Far from the bustling tourist crowds, you can truly experience the untouched beauty of Sardinia. The serene villages and towns exude a sense of tranquility, and you may find yourself being the only tourist in sight. This solitude allows for a genuine connection with the locals, who are known for their warm hospitality.
If you choose to linger in one village, don't be surprised if you're invited to partake in a delightful lunch, filled with traditional Sardinian delicacies. The locals take pride in sharing their culinary heritage, and the meal is likely to be a true feast for the senses. From homemade pastas to hearty stews, each dish tells a story of Sardinian traditions and flavors.
The Sardinians are like that, once they get to know you they are the friendliest people on earth.
In fact, inland Sardinia is a world away from the coast and has an austere beauty that is easy to fall in love with. The people, too, are different from anywhere else in Italy; they are very proud and determined folk.
Moreover, the winter landscape of the inland areas unveils captivating vistas. Rolling hills, ancient olive groves, and vineyards blanketed in a serene tranquility create a picturesque backdrop for exploration. The absence of crowds allows you to wander through narrow streets, visit charming churches, and discover hidden corners at your own pace.
In the inland areas of Sardinia, winter becomes a time to savor the slow rhythms of traditional life, embrace the warmth of local hospitality, and create cherished memories of an authentic island experience. Often, I feel that I am not only visiting another world but also that I have taken a journey back to a simpler, calmer, and more peaceful time. This is how all of Italy must have been fifty years ago.
Visiting Sardinia in summer? You'll need a beach then. Try these five stunning beaches.



If you enjoy my site I'd love your support.

All you need do is book your accommodation via this link, or any of the other hotel links on the website. Whether it's for travel to Italy... or anywhere else on earth, your support means the world to us.
You'll get the best deal available, and the income helps us stay independent and to keep bringing you the best of Italy.