Albori - A Secret Little World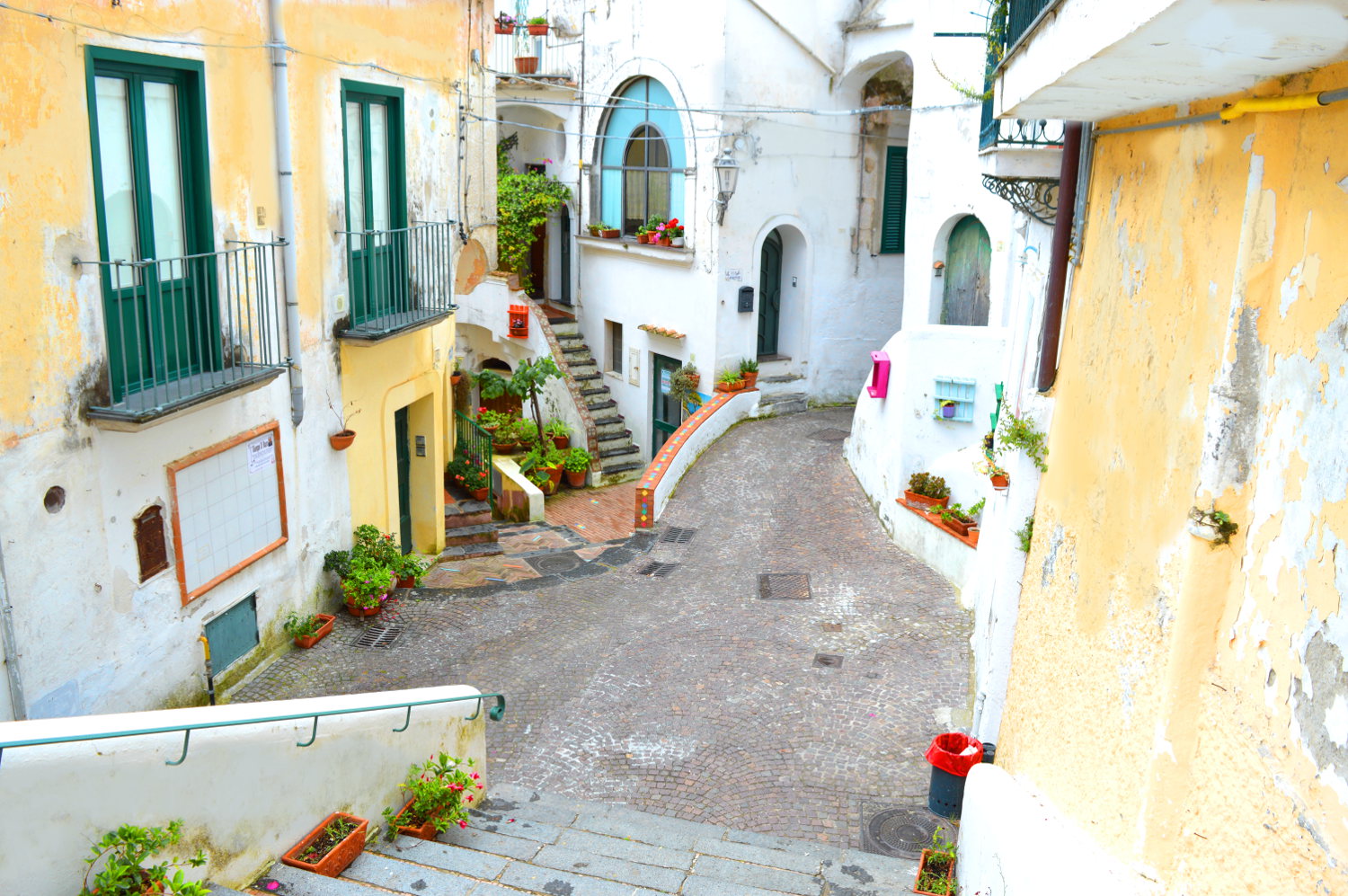 When you think of the Amalfi Coast, you think of picturesque villages, breathtaking scenery, and tourists—lots of tourists. Albori is every bit as picturesque, with lots of breathtaking scenery but no tourists.
All the photos here were taken in July, when I was the only tourist in town.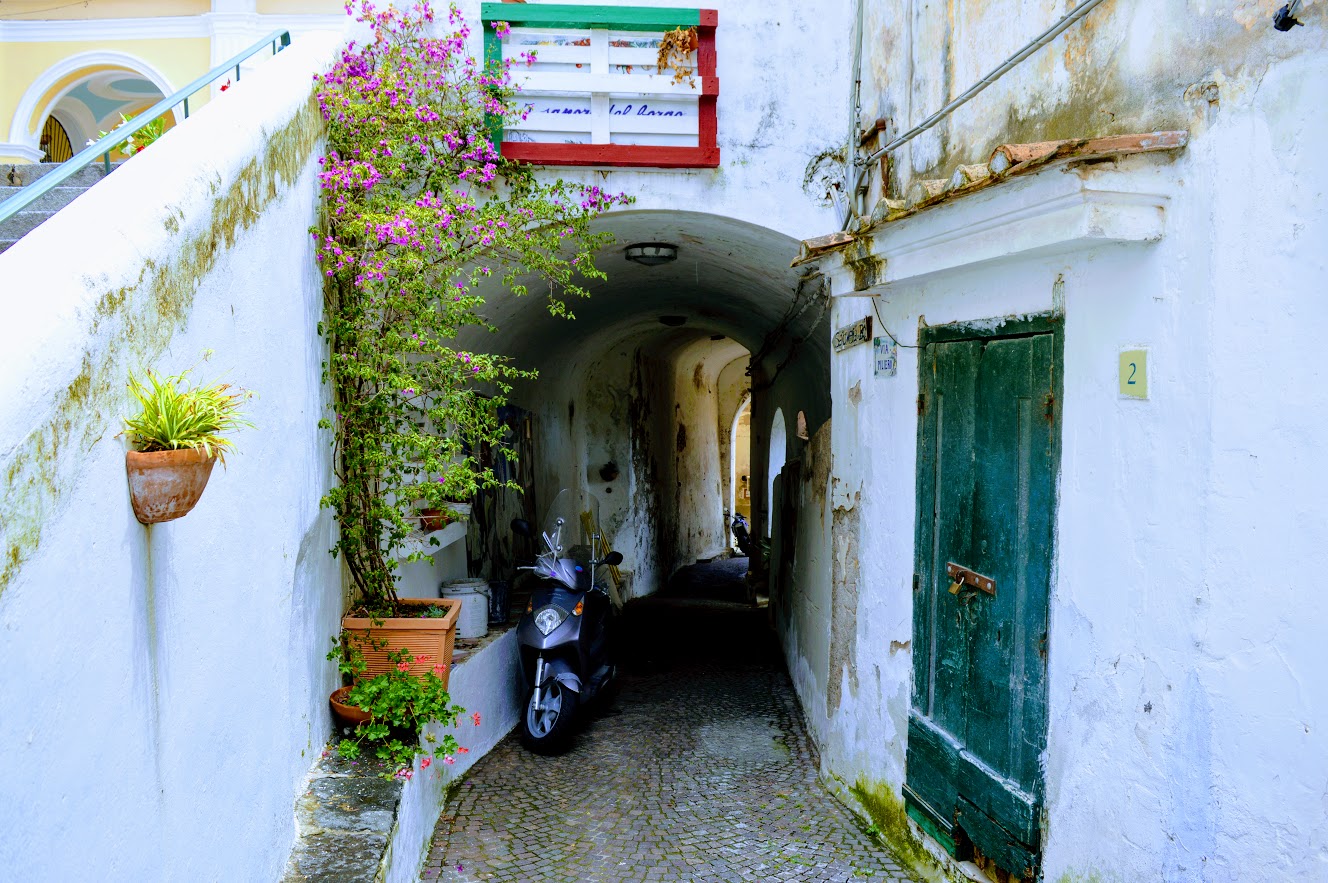 About Albori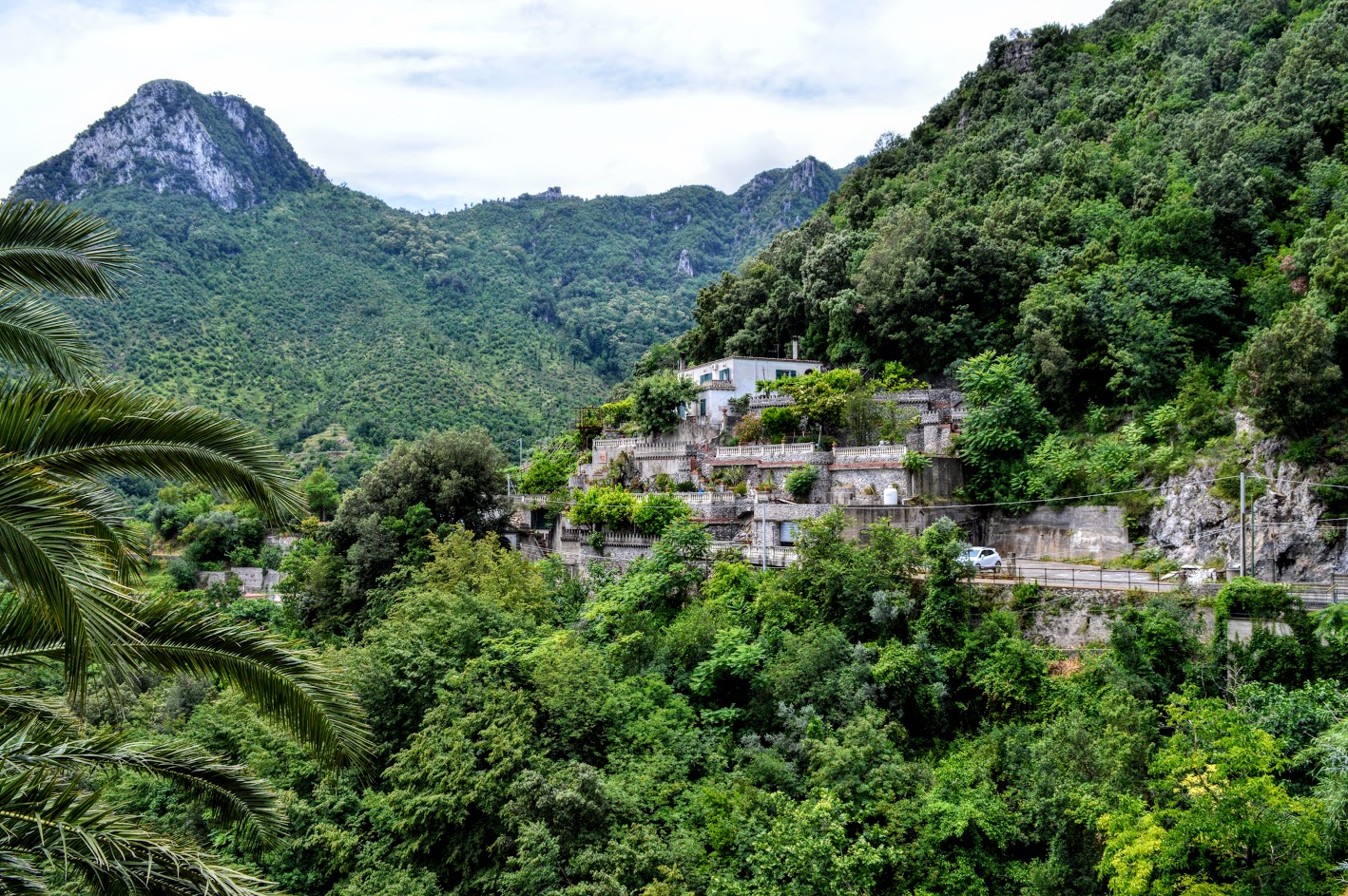 With local history going back to Etruscan times they've a lot of stories to tell in Albori. Through these streets have wandered Romans, pirates, soldiers. Generations of lives have been lived in its colorful houses and squares. 
With no cars in the old town it is easy to imagine yourself transported back to another age.
Roads are so narrow that only a loaded donkey (or two people) can pass and locals will always take the time to greet, with a hearty buongiorno or buonasera as your paths meet..
Sometimes you feel you're in a cave.
Houses are on both sides and even above your head. Only for a moment or two and then you emerge into a little crossroads filled with flowers, or a piazza filled with light.
Views leave you speechless.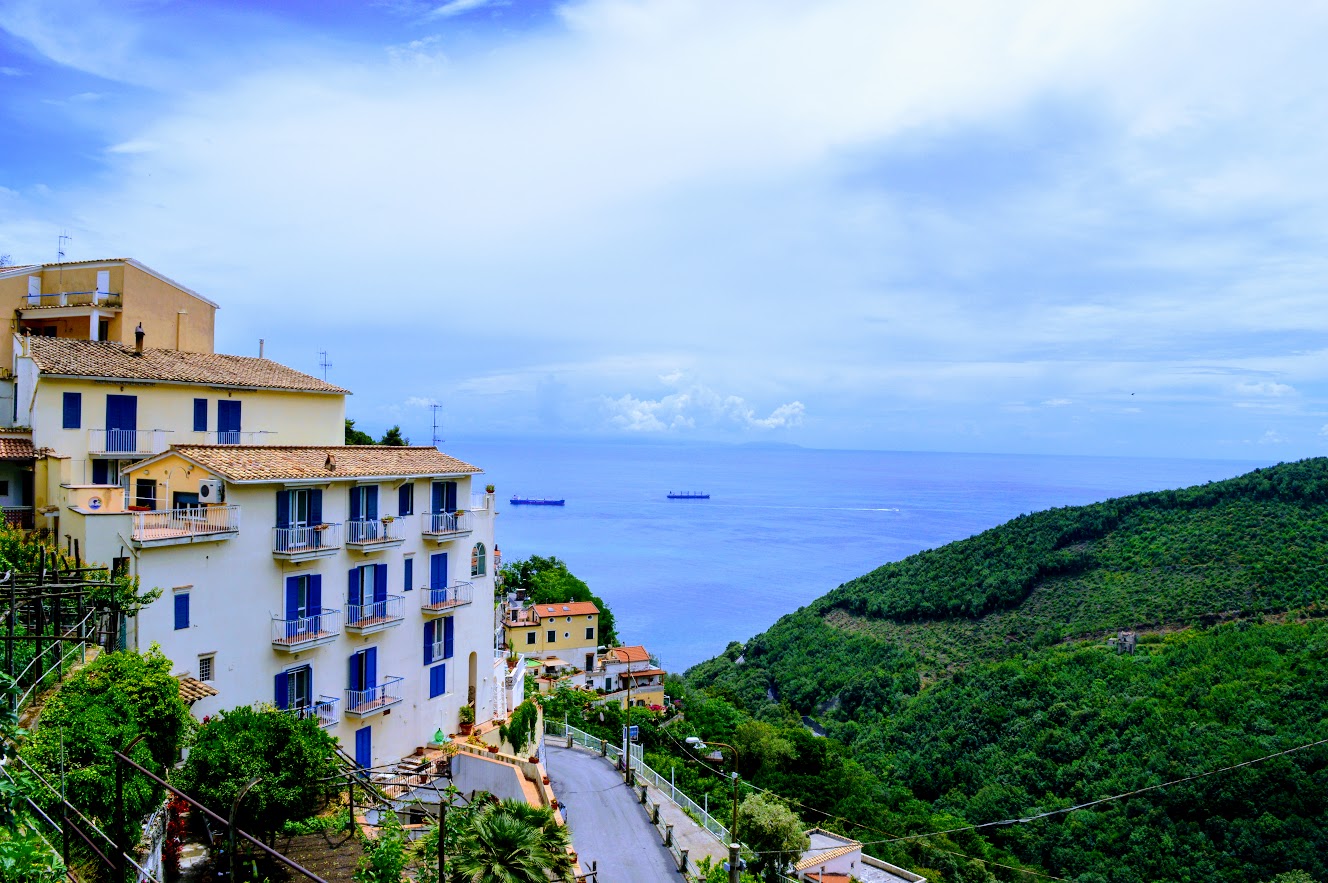 I find myself lingering in the tiniest of lanes, just being in Albori makes me feel so good in some deep unfathomable way. I watch swallows making their nest, chat to an elderly gentleman.
Here the stories are endless. 
Sometimes, with so much history, you find that one minute you're talking about something that happened last week. Then you're discussing the 18th century... like it happened only a week ago.
Albori's yesterdays go back a long way, they influence everything about today.
Maybe that's why they live with such passion and always have a smile and kindness for strangers.  Tough times have made them celebrate the peace and good fortune they enjoy today.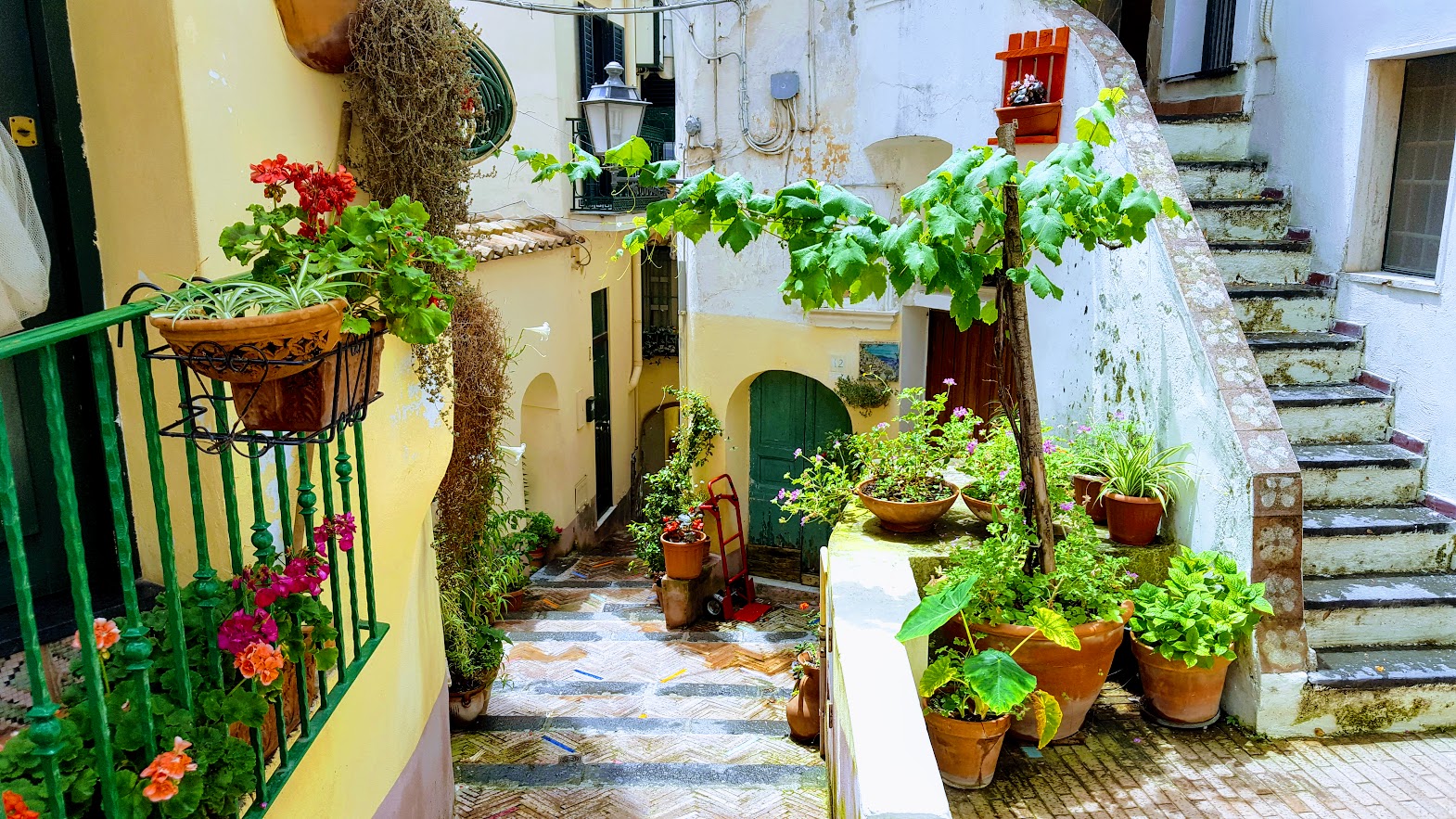 In the old church of Saint Margaret of Antioch the prayers of centuries echo. 
Kneel alone in churches like this and you can almost feel the worry of generations, of wives and children on their knees long ago.
Prayers are whispered and rosary beads griped, pleading for the safe return of husbands and fathers out at sea far below and far away.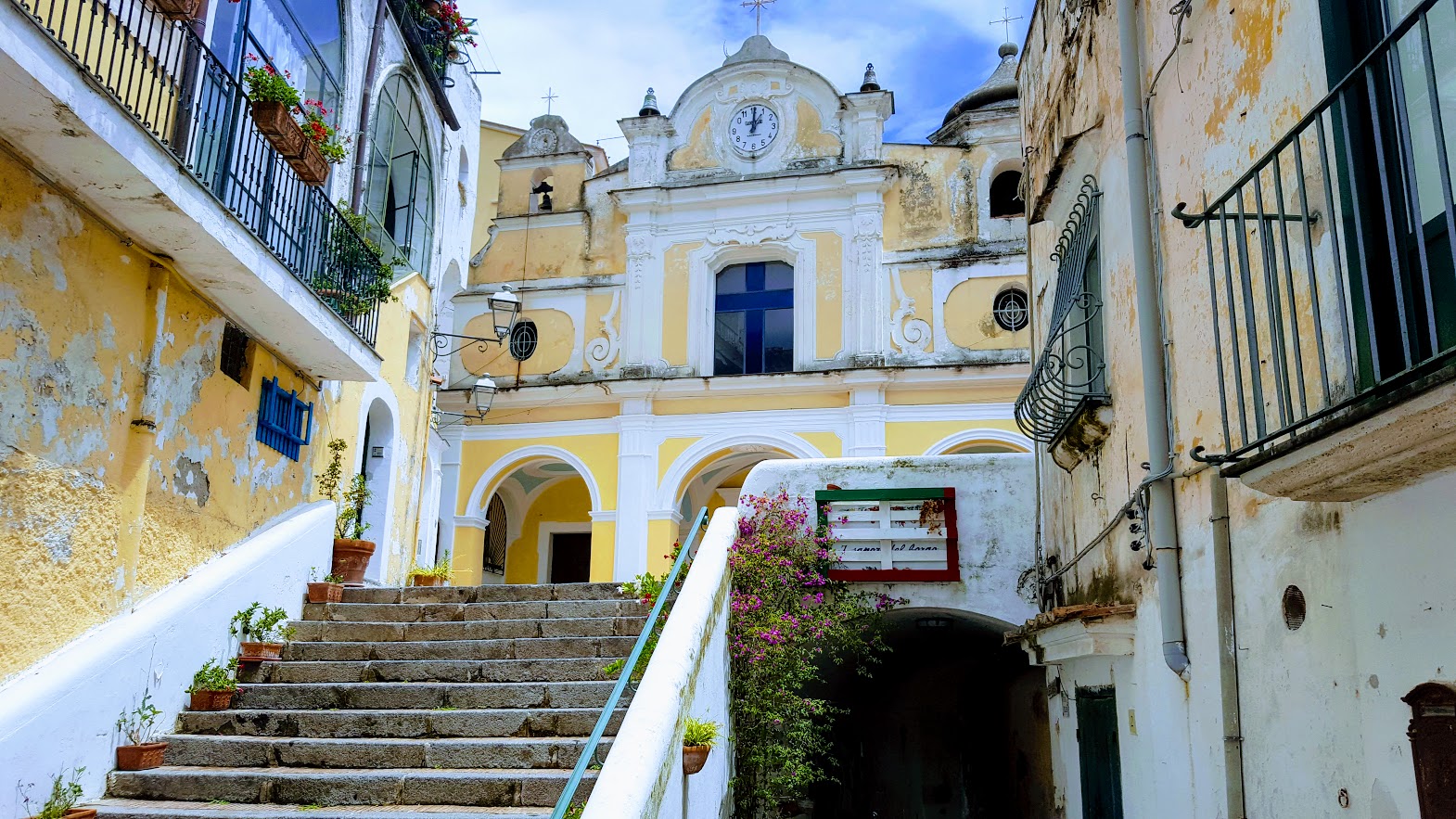 Saint Margaret of Antioch
Stay a While
Albori only has enough to merit a morning or at most a day but, if you've the time, it is worth staying a longer. Stress melts away as you are forced to slow down to village life.
Maybe attend a Mass, even if you aren't Catholic. I'm not Catholic, Maria is, yet I still find Mass in Italy a moving experience.
If you would like to stay a while I can highly recommend Le Terrazze di Cristina where the welcome from your host Teresa is as warm as the sunshine of an Albori summer.
Down on the coast is the other part of Albori, the town of Vietri. It's a fascinating little town, famous throughout Italy for its ceramics.  There are countless little stores in the town selling ceramics and a rather unusual ceramics workshop too.
The workshop is called the Palazzo della Ceramica Solimene and downstairs they have a huge collection of pieces for sale. I found it too much of a jumble for my tastes and nobody seemed able to advise so I left.
I don't have much patience for shopping .
My wife Maria wasn't with me at the time, she might have loved it.
Visit the interesting ceramics museum and beautiful gardens of Villa Guariglia in the hamlet of Raito. The museum has a lot of unique pieces and is free to visit as are the gardens.
Sadly, the gardens looked a little neglected when I visited which is a pity. With the views and with a little love and attention they could rival those of the Ravello villas.
Vietri also has one of the only sandy beaches on the entire Amalfi Coast.
Of course there are lots of beautiful churches too, the Church of Saint John the Baptist, being the most impressive.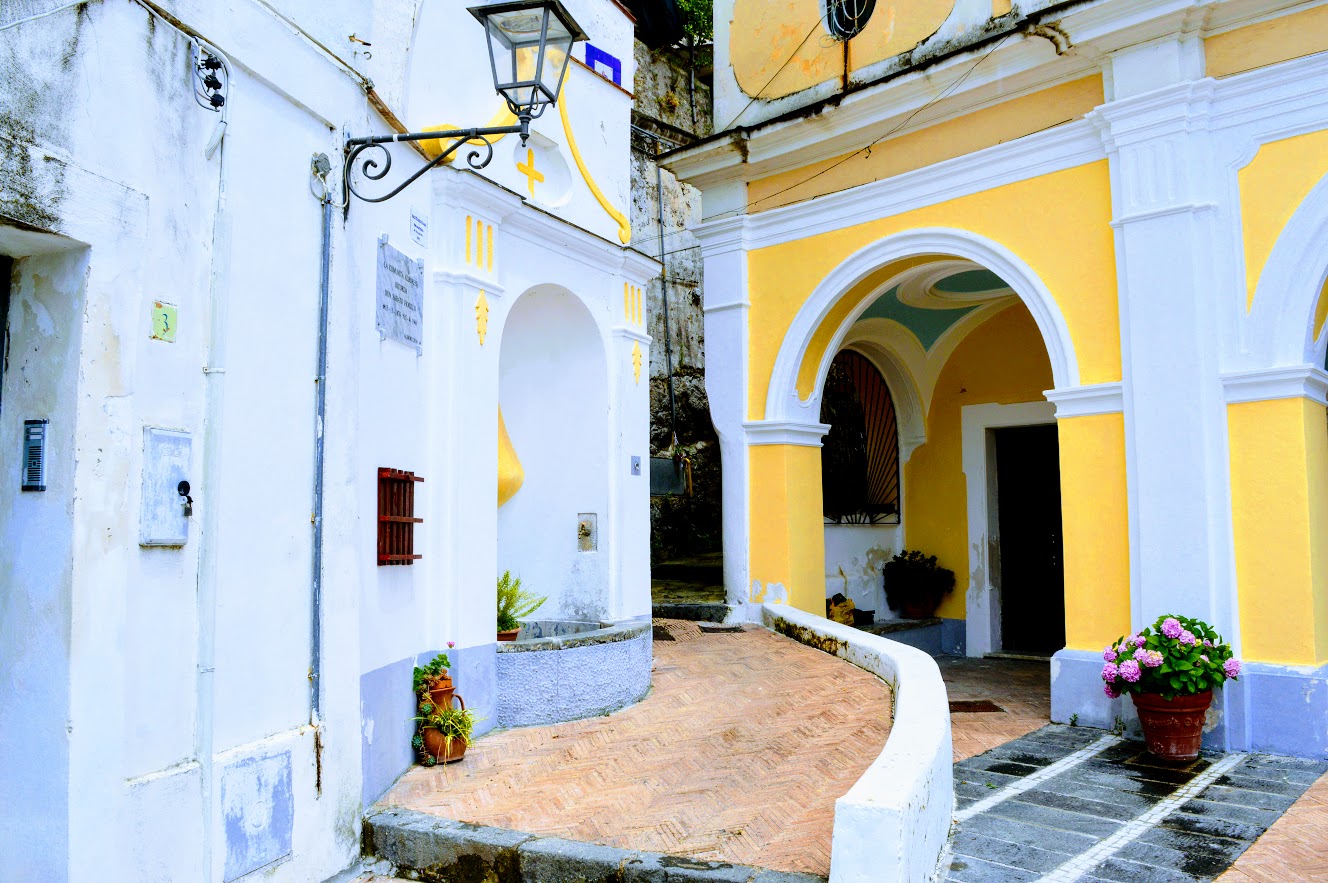 A Taste of Sea & Sunshine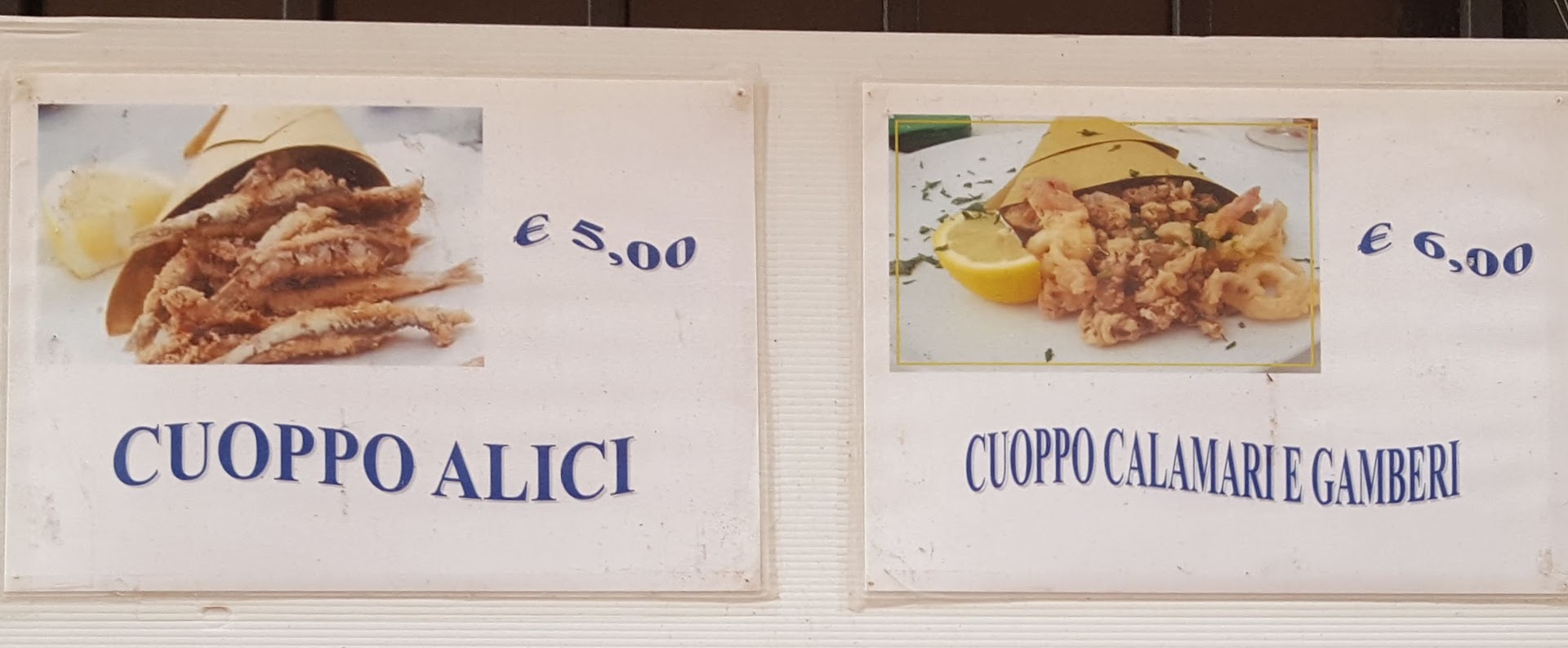 Try Bruschetteria Albori for excellent bruschetta. The place is a legend and people travel all the way from Salerno to try the bruschetta made by Peppino and his children. The quality of the bread and the ingredients are the essentials when it come to bruschetta. They use only the best. Huge portions too. They also do excellent salads.
The traditional dish in Albori and Vietri is the Cuoppo - seafood cooked fresh and served with lemon. A good place to try it is at I Due Fratelli, just outside of Vietri.
At I Due Fratelli they also do a great version of the traditional pasta with anchovy sauce (Colatura di Alici). This amazing sauce was a favorite of the Romans; they called it Garum and it is only in this area that it still survives.  Once you've tried it you tend to be hooked for life.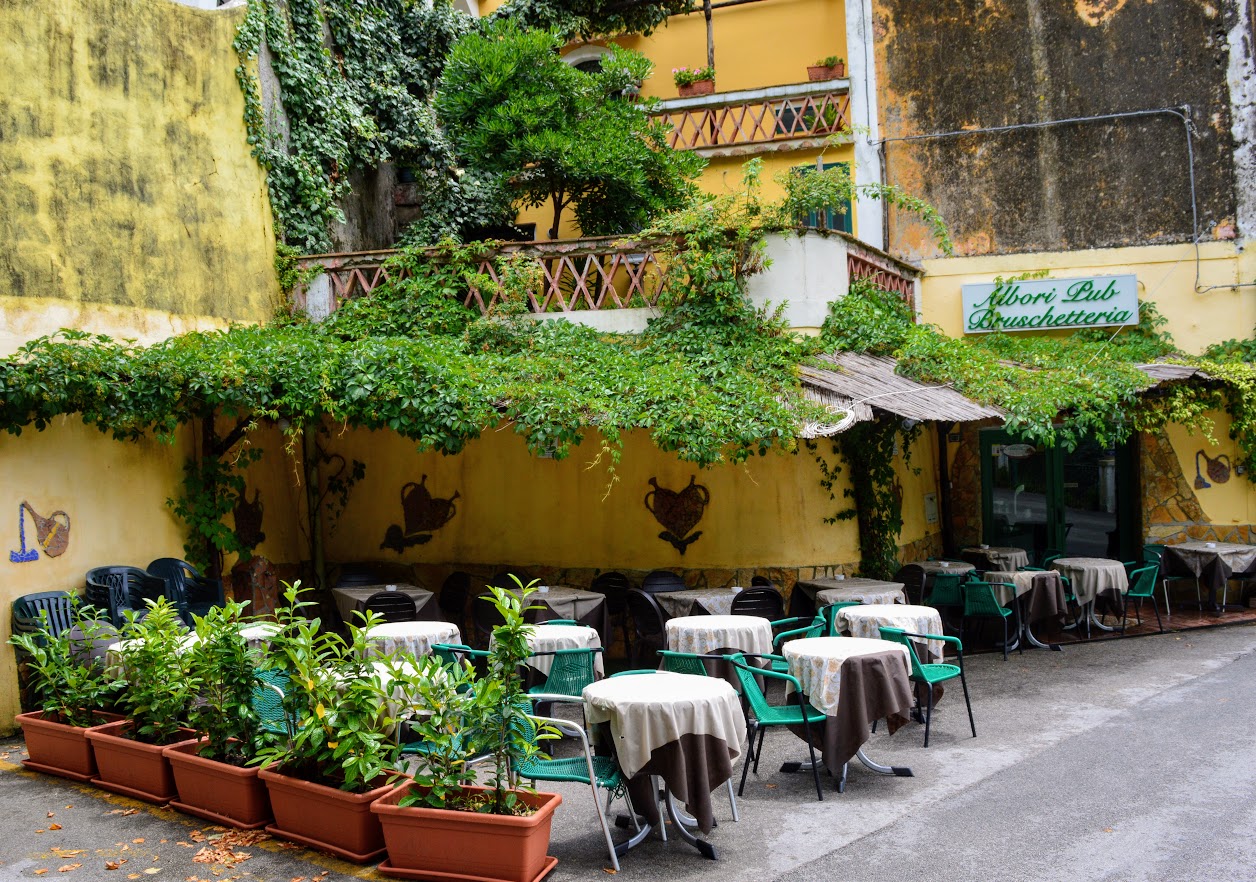 Bruschetteria Albori
Getting Here
There's a little bus, the number 68, from Vietri that winds its way up to Albori . The journey takes around 20 minutes. Buy a return ticket though as you can't buy tickets in Albori.
Map