Chioggia- A Mini Venice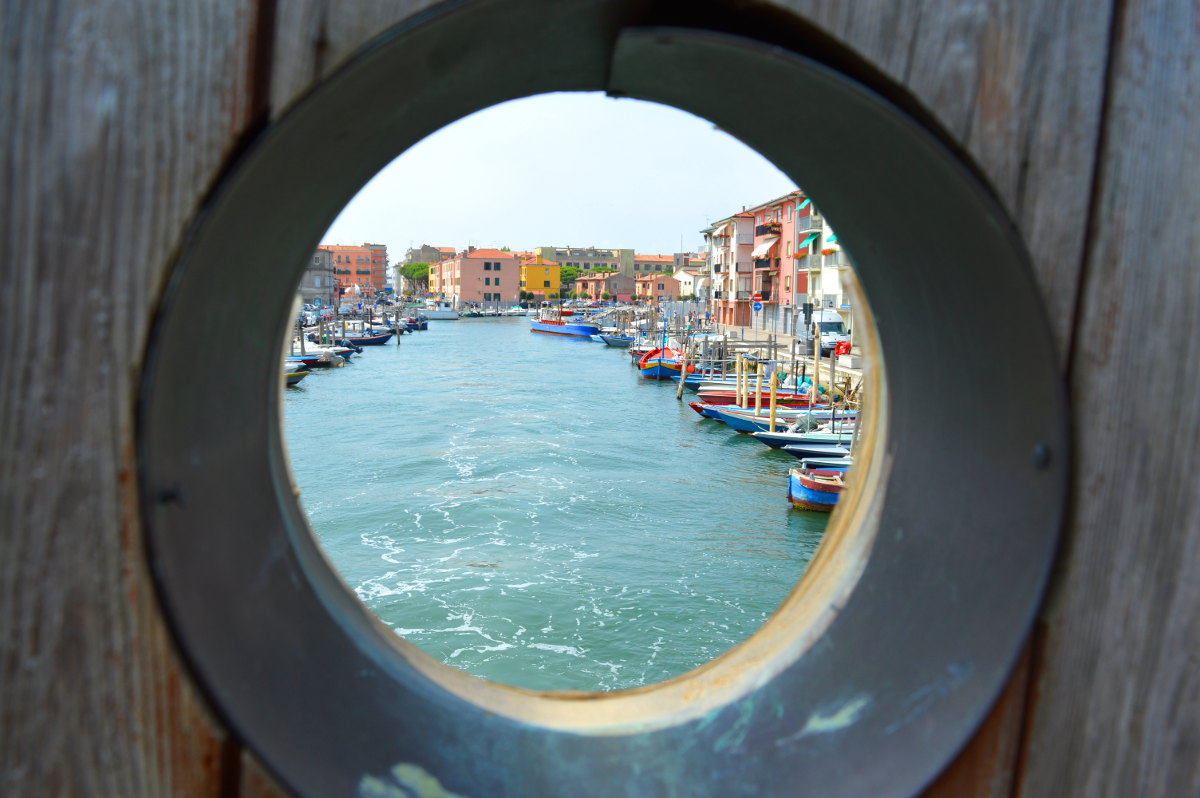 If the crowds of Venice are not really for you, then escape to Chioggia. Here you'll find a miniature version of Venice, minus all the tacky tourist stores, huge numbers of tourists, and inflated prices.
Okay, there's no St. Mark's Square or Rialto Bridge, and the fancy palaces are lacking. Don't worry, though—Venice is only a 90-minute boat ride away.
For me, the joy of Chioggia is experiencing life as it must have once been lived in Venice: locals still outnumber tourists and are always friendly; children run freely around market squares; and small trattorie tempt with the aromas of the day's catch.
The one to try is La Taverna in Via Cavallotti 348, where the warm smiles of Nadia and her husband Felice (the couple who own the restaurant) are soon followed by big smiles of your own as you bite into the incredibly fresh seafood dishes.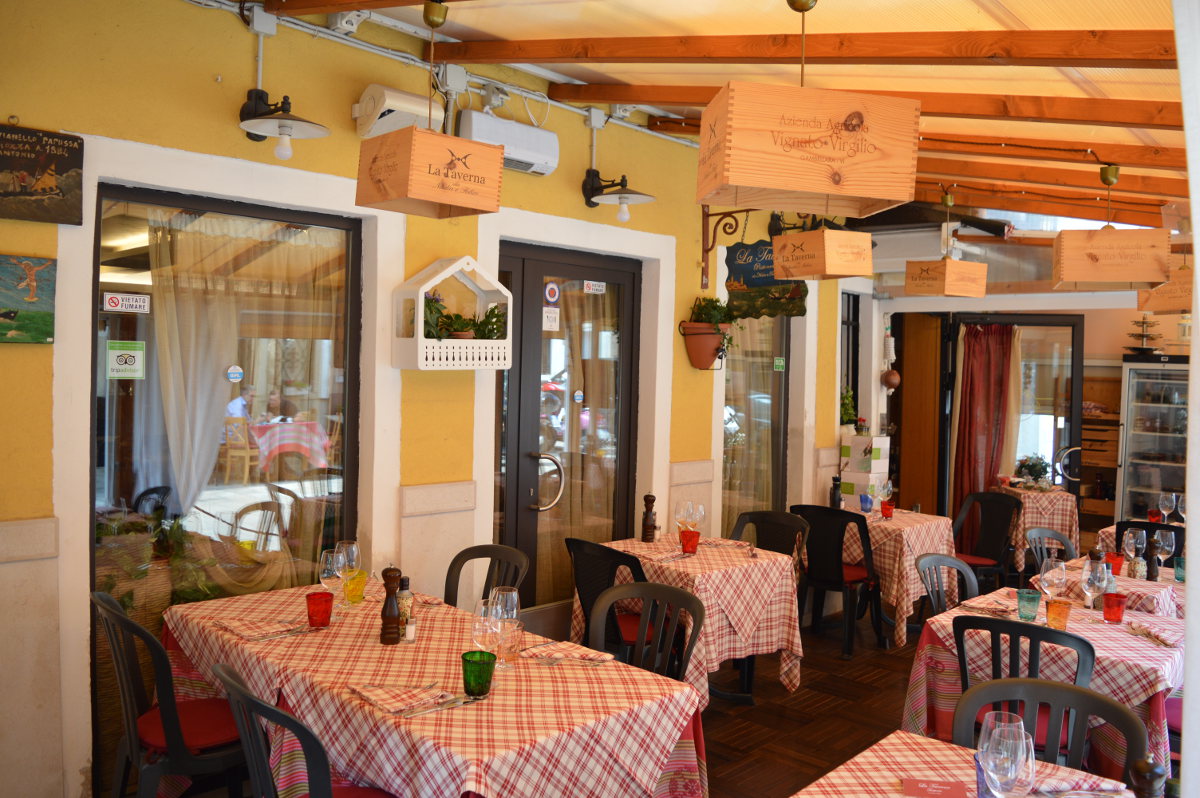 La Taverna Restaurant in Chioggia
On each corner and every square, locals meet and gossip while, along the canals, fishermen discuss the one that got away. At the fish market, you'll see the ones who didn't make it, while housewives and local chefs haggle with the stallholders. 
Our Tip: Have a look at the fish names in the market so you'll know what you're eating or ordering at lunch and dinner. You won't find many English-language tourist menus in this town.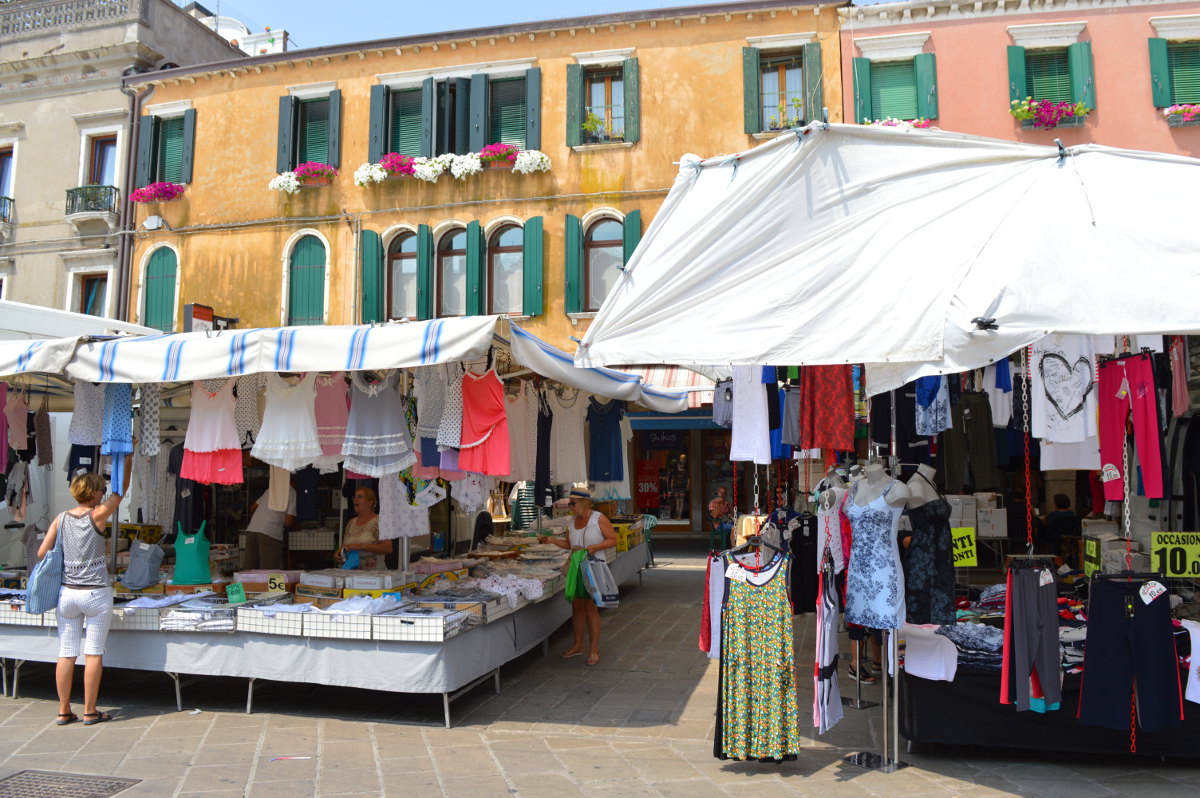 Market day, held every Thursday, is particularly bustling, and if you are anything like me, you'll love it.
Stall after stall is filled with incredible bargains: shoes, handbags, blouses, shirts, pots and pans, linen, etc., just about everything you can think of, and unlike in Venice, most of it is made in Italy. It's one of the biggest and best street markets in the entire Veneto region.
Chioggia's little bridges are similar to those of Venice, except that no one is selling selfie sticks or taking selfies on the bridge's side. Fake-bag sellers are also absent, as are tourists dragging luggage.
The main bridge, on the way into town, even has some lions on it—symbols of the old Venetian Kingdom. Venetians joke that they are so small that they look like cats.
The joke is on the Venetians though, as I'd rather have "cats" than those selfie maniacs.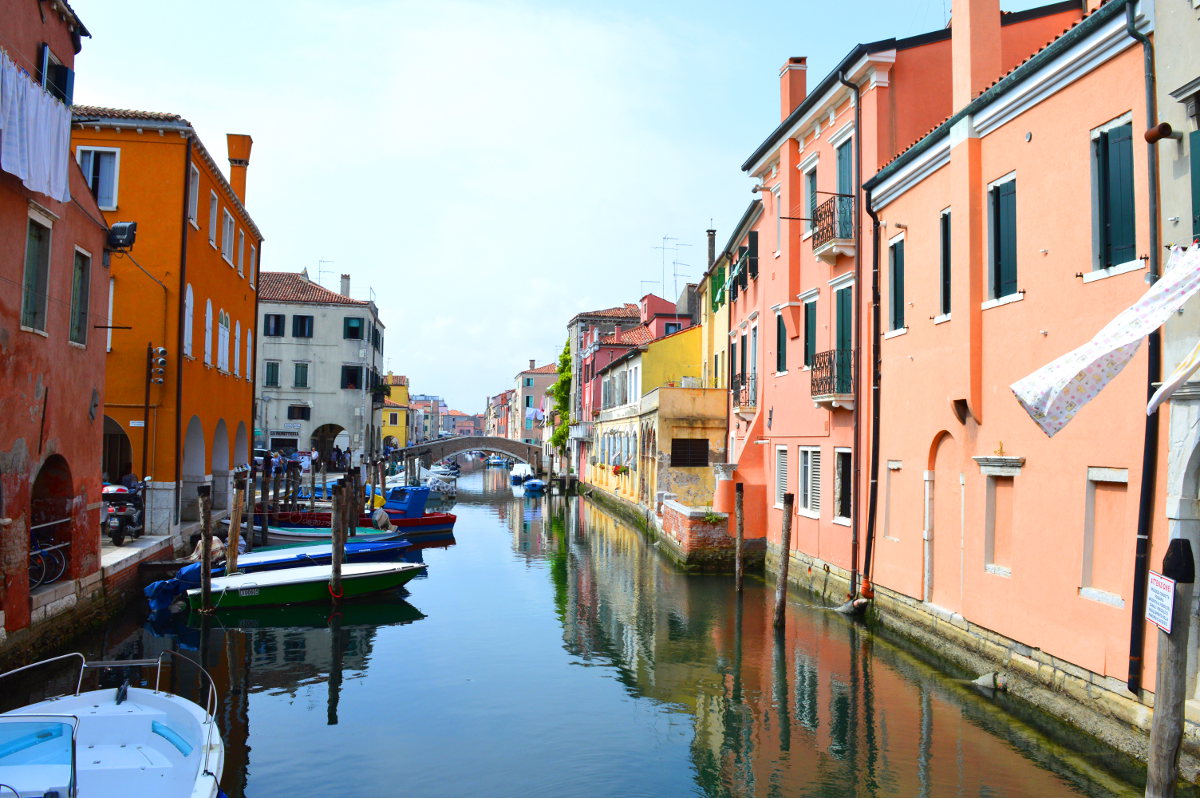 What to See & Do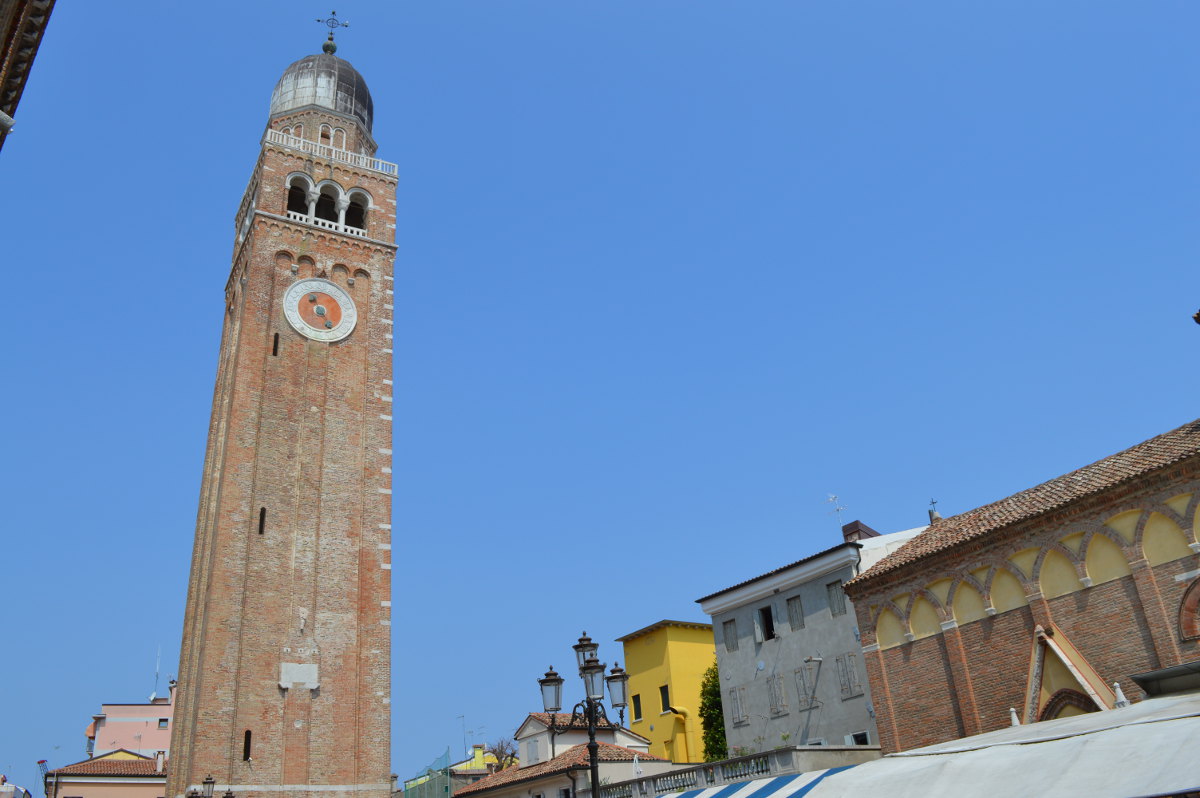 Sagra del Pesce
Try to visit during the Sagra del Pesce festival, held in mid-July. You'll find streets lined with tables, each and every one weighed down under huge plates of seafood. Live music gets people dancing while jugglers and clowns entertain.
I'll never forget the laughter, chatter, and the feeling of not wanting to be anywhere else on Earth, as well as the new friends I made on those warm summer evenings. I ate way too much seafood, had a glass or two more wine than I should have, and definitely talked too much, which I always do anyway.
Churches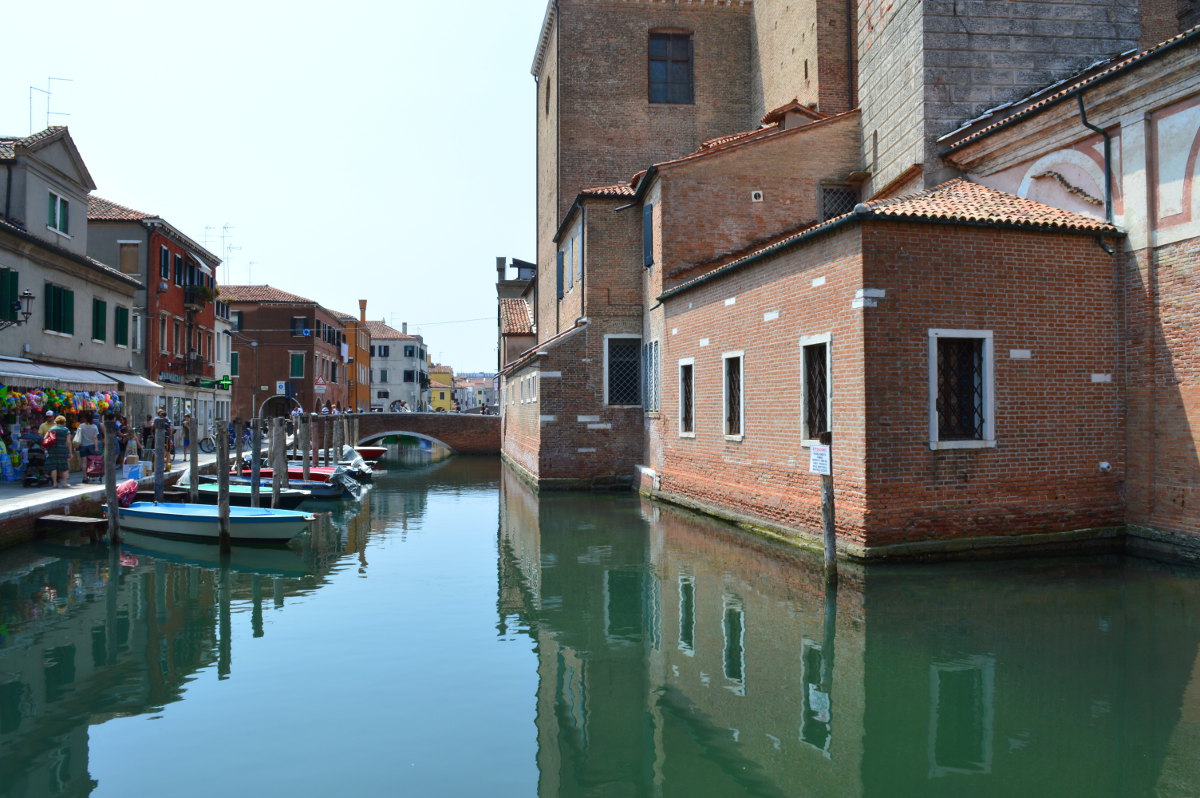 Venice has its cathedral and bell tower, and so too does Chioggia; there's even a clock tower, the Clock Tower of Sant' Andrea, which is the oldest in the world. 
The cathedral called the Cathedral of Chioggia is definitely worth a visit, and the Sunday service is an experience to savor even if you aren't Catholic. Next door to the church is the 14th century bell tower.
Drop by the Chiesa di San Domenico, which is built on its own small island and houses a famous Tintoretto painting as well as Vittorio Carpaccio's final work depicting Saint Paul.
Last, but not least, is the Basilica di San Giacomo Apostolo.
Museums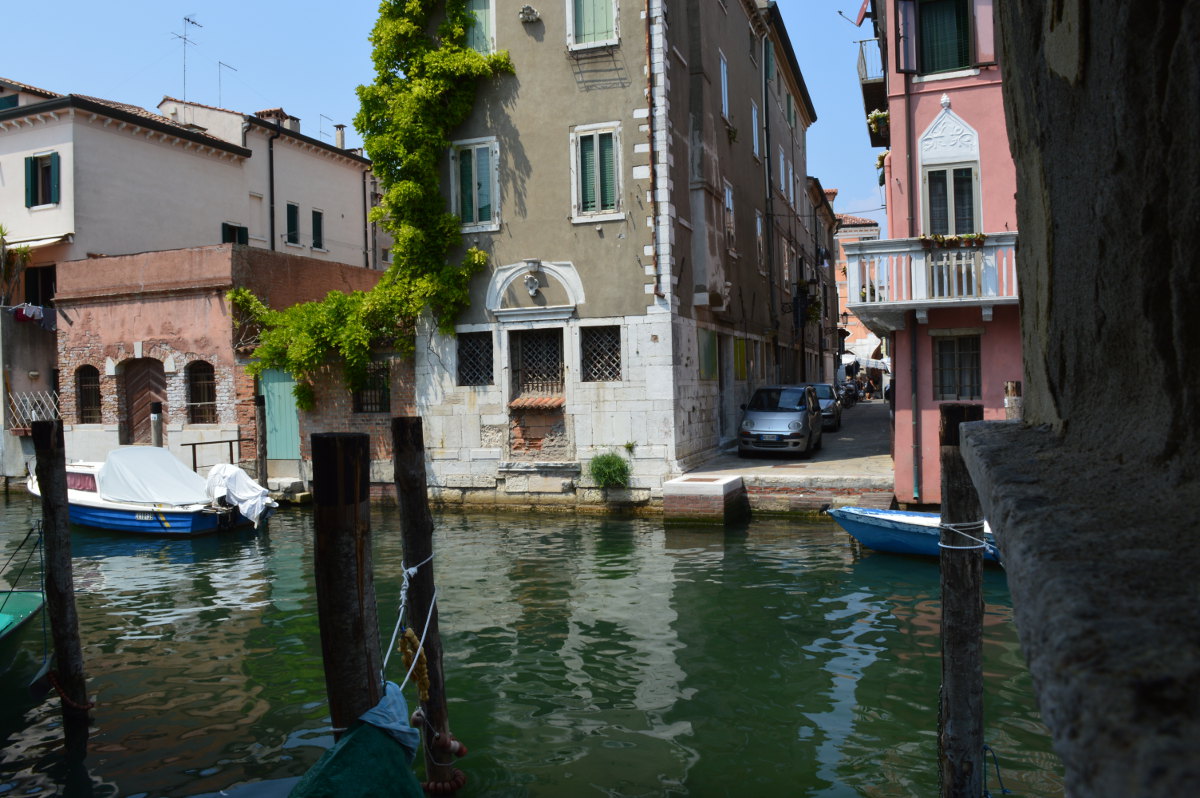 There's the "fish" museum, as the Museo di Zoologia Adriatico Giuseppe Olivi is nicknamed by locals. The nickname kind of put me off, but don't let it stop you—it's actually a very interesting insight into the fish that live in the lagoon.
The other main museum is the Civic Museum, which I found rather boring.
 A Beach?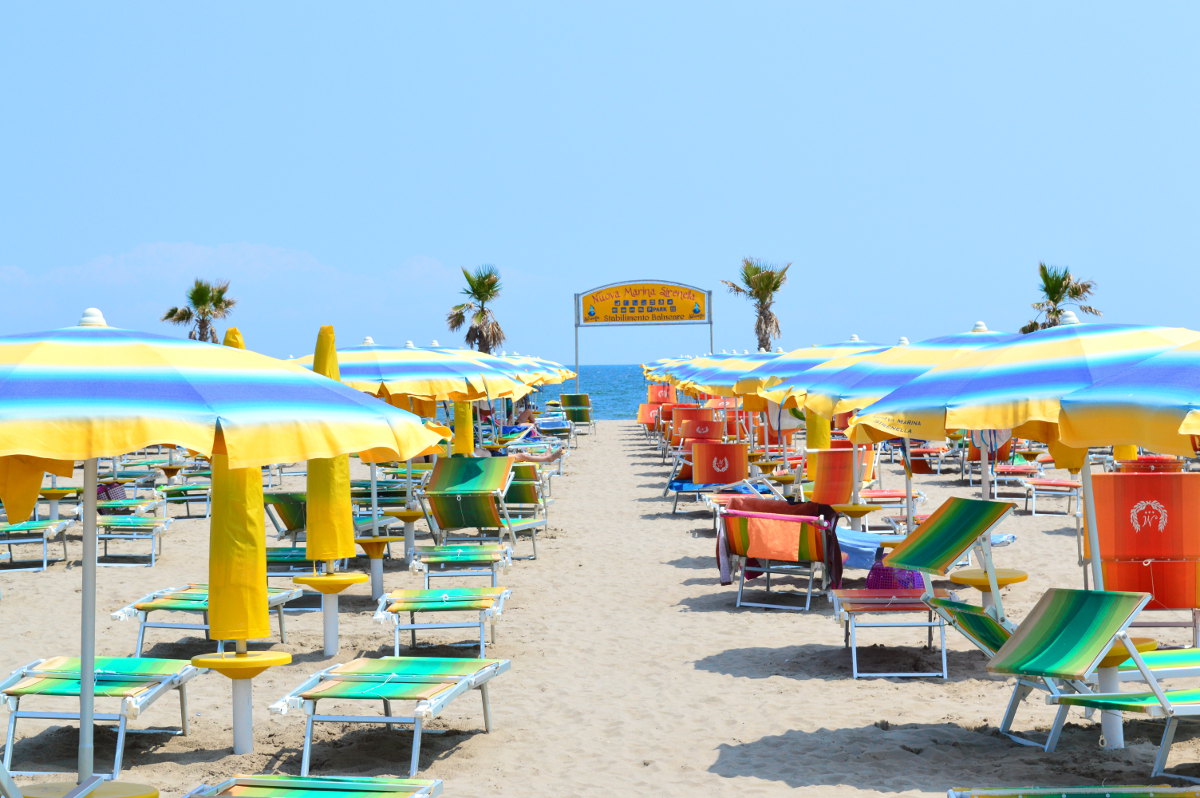 A lot of people always write to me asking where they can find a beach in Venice. After the heat and humidity of a sweltering Italian summer's day, a cooling dip in the Med can seem essential. In Venice, you've got to go some distance out of the city to find one. Not in Chioggia; just cross the bridge to neighboring Sottomarina and you'll find a huge beach with warm, shallow waters and few waves—ideal for children.
Most of the beach is a pay beach, and in the summer, a lot of the spots are reserved months in advance by Italians who come here every year or by hotels that book whole sections for their guests.
So what do you do?
If enjoying time on the beach is something you'd like to do, then book a hotel in Sottomarina. Most of them are only a 15-minute walk to Chioggia, and you'll find our recommendation under the "Where to Stay" section below...
Where to Stay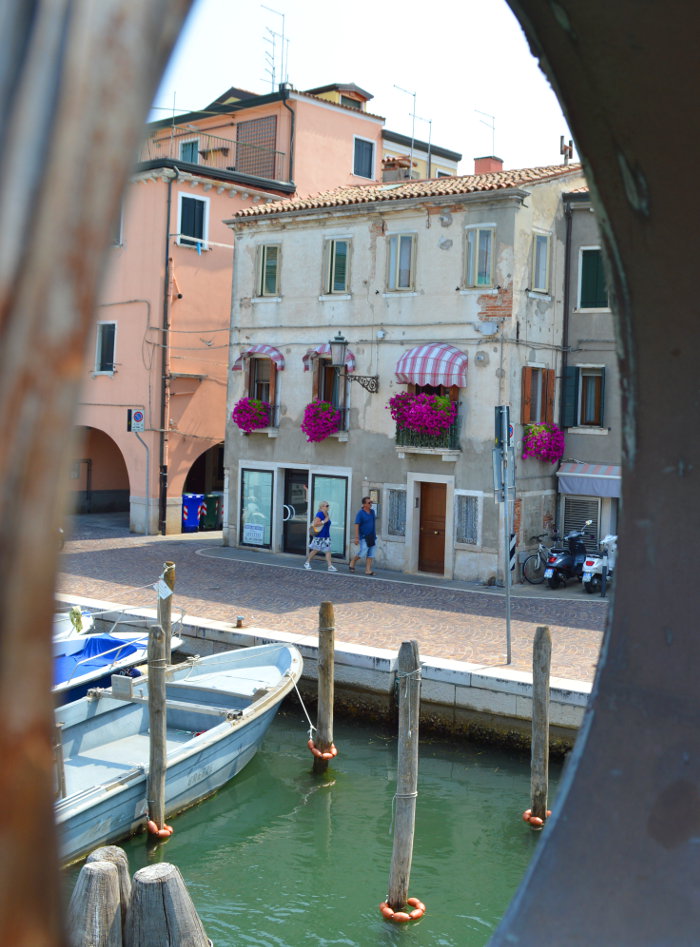 For the beach and Chioggia option the best place to stay is definitely the Smart Hotel Mediterraneo - a family run hotel with a great restaurant serving local dishes. They also offer free bikes and the beach is right across the road where a private section, consisting of two deckchairs and a beach umbrella, is reserved just for you.
In Chioggia itself try the excellent B&B Antico Orologio, located right in the heart of the old town.
Where is Chioggia & Getting There?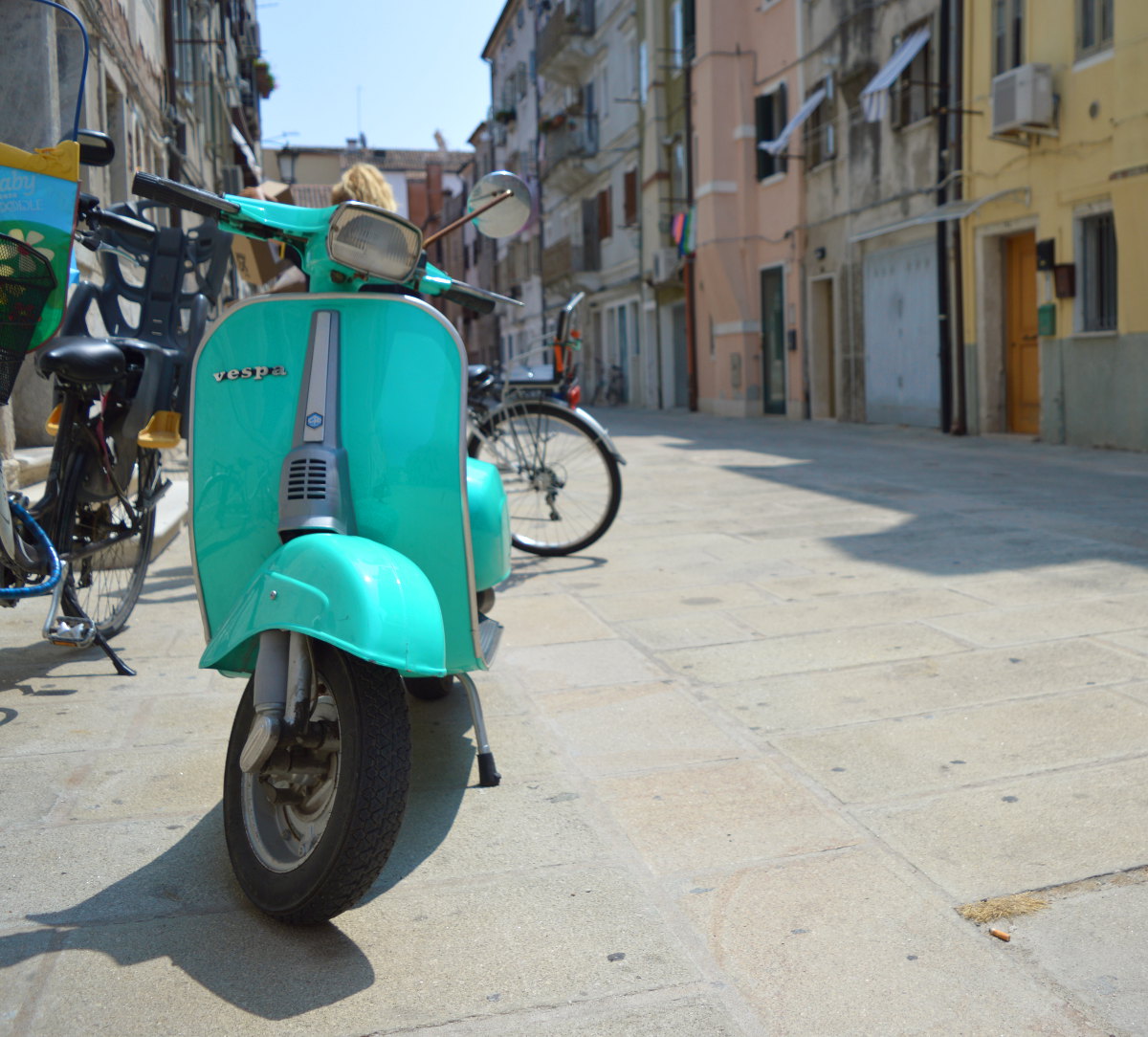 From Venice, the number 11 bus leaves from the LIDO S.M.E. stop, which is just across the water from Venice, and takes 90 minutes.
Buses depart from Padova station every 30 minutes.
By car: the drive is an easy one, although you won't need a car in Chioggia; a bicycle (most hotels offer free ones or rent them out) and walking are the best ways to explore.
Map