Discover Calabria
Calabria is one of the most stunning places in Italy. This is a unique world of its own, filled with ancient castles, unforgettable landscapes and beaches that are amongst the best in the entire Mediterranean. Surprisingly it hasn't yet been discovered by the international tourism market and remains almost entirely unspoilt as a result.

Silvana, from Australia but of Italian origin, who is one of our little community on Facebook (click here to visit and join) has just returned from Calabria. She sent us some photos of what awaits the lucky visitor.  I'll let her explain a little about the photos first...

"if I can begin with a few shots of a beach located in Calabria called Scilla, that my husband and I just adored whilst travelling through Italy in July/August of this year.
This was my first trip to Italy (second for my husband who backpacked there as a single man) and it was instant love at first sight.
We spent 2 weeks on a tour beginning in Milan and travelling further south to Amalfi (of course!) then the remaining 3 weeks in Calabria - which is my parents & mother-in-law's birthplace."
If you need a hotel in Scilla try one of these.

I hope you enjoy Silvana's photos; please click like below and share a comment after the last photo if you do.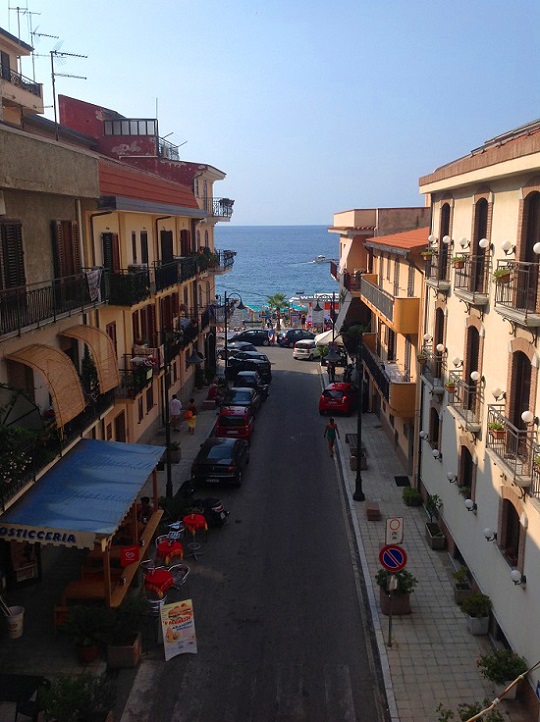 Walking the back streets - view looking towards that beautiful blue water.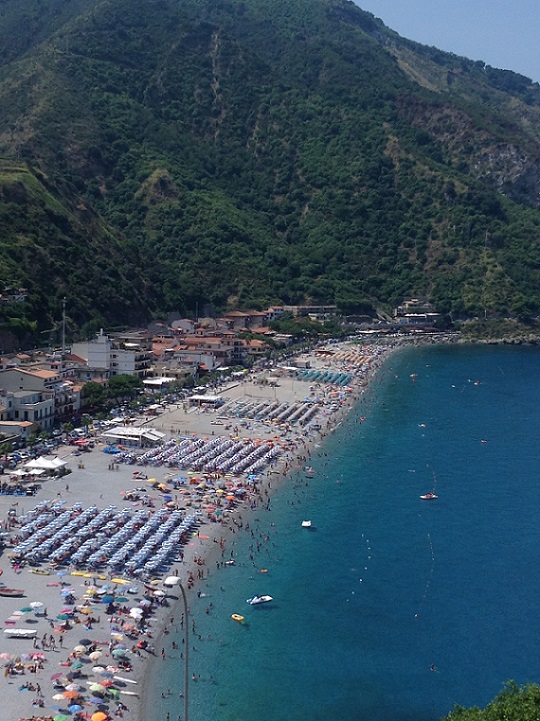 Scilla Beach - The clarity of the water is amazing.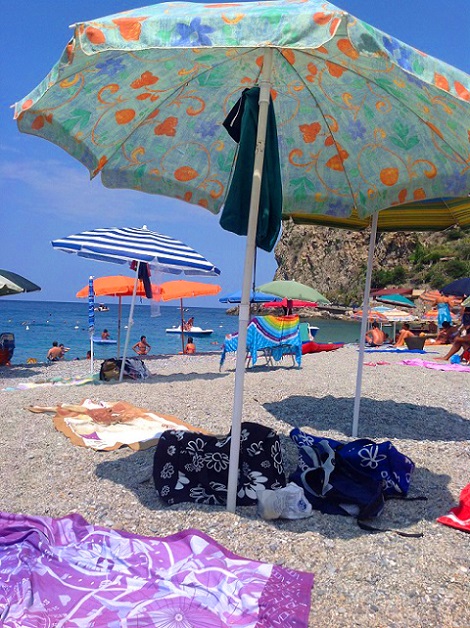 Watch out for the very large pebbles - our Aussie thongs come in handy here.
The Castello Ruffo in the distance.
View from one of the windows of the Castello Ruffo.

View looking down to spectacular Scilla beach from the Castello Ruffo.
For more photos of Calabria click here.

If you enjoy my site I'd love your support.

All you need do is book your accommodation via this link, or any of the other hotel links on the website. Whether it's for travel to Italy... or anywhere else on earth, your support means the world to us.
You'll get the best deal available, and the income helps us stay independent and to keep bringing you the best of Italy.