Login with your member password below to see your content

Why not become a Supporter?
Click the more info button to see what we offer...
Sant'Agata de'Goti
From my journal (recorded during one of our stays here):
I'm sitting in a wine bar called de Goth, on the Via Roma, the main street running through the old part of Sant'Agata de Goti. It's 6 p.m. and my Falanghina, one of the fabulous wines the Campania region is famous for, is really hitting the spot.
My wife Maria is browsing boutiques as usual. The last I saw her, she'd dived into one called Chic & Trendy. The name may sound out of place in a town dating back to 300 BC. But, as with so many Italian heritage towns, the balance between old and new is wonderfully struck.
Our son William is 'chilling' back at our B&B, the Laconda Rosa, which probably means he's playing X-box. (There's only so much old-world culture a boy can absorb at a time.) But he loves it here: revisiting the sights, listening to tales of the Romans vs the Goths and the Norman invasions, as told by any number of seasoned locals, always willing to share their town's old stories.
Of course it helps if you understand Italian but their passion for this town and land is clear even if you don't understand a single word .
Either way, this little town has a way of expressing its character and touching one's heart. Despite a history of some hardship, or perhaps because of that, a carefree atmosphere pervades here from balcony to basement.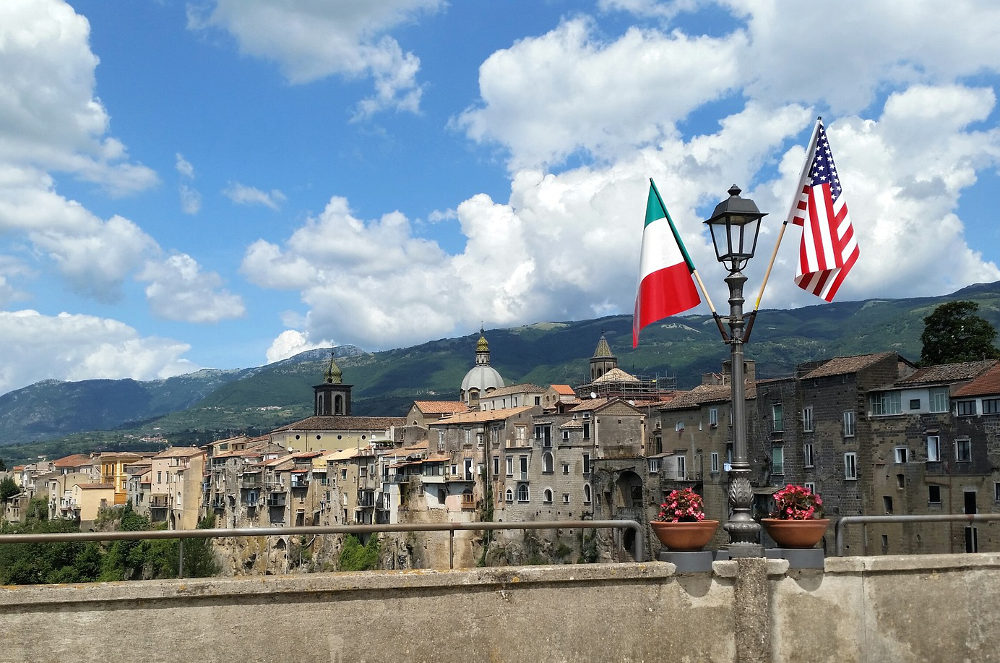 Real Italy
Seeing Sant'Agata de' Goti for the first time, perched on its bluff like some giant galleon, you might imagine there's a fairytale going on inside; and walking across the stone bridge from the newer part to the old is like stepping into time past.
But, essentially, what you find here is ordinary life as lived by everyday Italians. Oh, it's magical, and the fact that these confines have survived is nothing short of a miracle – one that can be attributed, perhaps, to the old patron saint, Alfonso, who watches kindly over the Piazza Umberto, one of the many tiny squares that are so artfully dotted around.
Life here unfolds like everywhere else. Shops close, bars open; fashionistas mingle with the salt of the earth; Vespas putter through the narrow lanes; and it all happens in a melodic, harmonious sort of way.
Maybe it's the wine talking, but, no, it's not. Here one sees things from a different angle, that's all. And the soundtrack of life changes. What might otherwise be Taylor Swift and 50 Cent, is here Rossini and Vivaldi, and Puccini…
Which reminds me: one of Sant'Agata de Goti's must-see treasures is its Duomo, the Church of Annunziata, dating back to the 14 Century, in which you'll find, high in the arches, the most fascinating frescoes of Christ's Last Judgment. It's also worth visiting the other 2 notable chiese, St Menna and St Francesco.
A Place to Stay
But before all that, you're going to need a place to stay. As I mentioned, our choice is the BB Locanda Rosa, tucked away on the edge of the old town but still just 5 minutes from the town center. Its comfy beds, modern fittings and private bathrooms make it an ideal base.
Otherwise, a good alternative is Le Rocce, just outside the old town walls, which has amongst other things a large pool – a boon for summer travellers.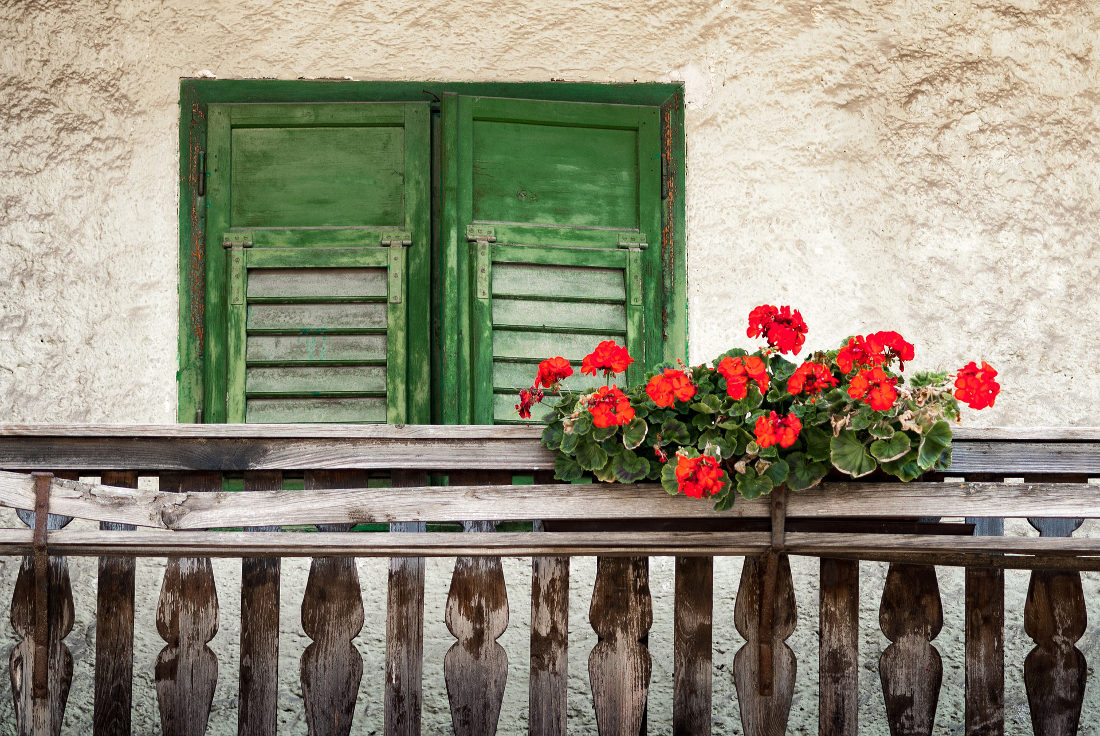 Eating Spots
With journal scribbled, wine finished and bill paid, it's time to fetch my son and head across to meet Maria for a meal at Antico Borgo, a little trattoria on the piazza Trieste, that invariably satisfies pizza cravers, fish lovers and pasta fiends.
There are loads of other little eating spots bordering the piazzas, as well as a number of garden-type restaurants in every direction a few miles out of town. I Giardini di Marzo is one I suggest you try.
What Else?
A quick word on some of Sante'Agata de Goti's seasonal attractions: notably the Barbeque festival in June and the Gnocci festival in August. And this being Campania, there are also numerous wine tastings at the surrounding vineyards; as well as a tour of the old town's wine cellars.
But, the big draw card for me is the Flower Festival of Corpus Domini, where flower petals collected by the "infioratori" are crafted into street art and displayed throughout the town – yet another homage to the past, when things were done with care and attention to detail.

Getting There
The town can be reached by bus via Naples or, take a train from Napoli Centrale to Maddaloni Inferiore, and then a bus to Sant'Agata de' Goti. But as these are infrequent, your best option is your own car. Parking is limited in the old town but there is ample, safe parking just across the bridge in the newer part of town.
Map