Property in Piedmont Italy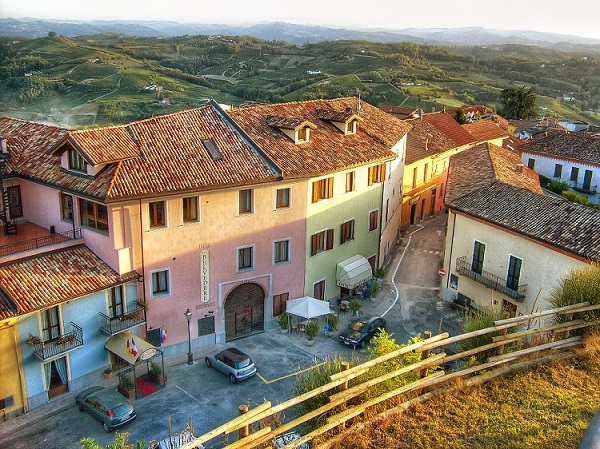 Piedmont is certainly Italy's most varied region and arguably the most beautiful and yet it remains little known outside of Italy.
The spectacular scenery ranges from snow capped alpine peaks through to the hills and towns of the Langhe wine region. The Langhe is a wine region every bit as picturesque as the better known Tuscan one and the wine produced is just as good or maybe better.
The villages and towns too are delightful with everything you could possibly wish for - plenty of history, a superb lifestyle and of course countless trattorie offering food of incredible quality. Once you have eaten in Piedmont nowhere else will ever quite satisfy your stomach again!
If you prefer elegant cities with amazing nightlife, dozens of world-class museums and some of the most elegant shopping streets in all of Italy then Piedmont can help you there too with its capital city of Turin.
Turin is one of Europe's great cities. I lived in the city for close on ten years and I can assure you that it is a marvellous place with so many lovely hidden surprises in store for the visitor.
Property choices are as varied as the region and incredible bargains are available. If you are looking for a country cottage, city apartment or mountain chalet you will find it all and much more.
In fact we even have a stunning winery, with restaurant and hotel, for sale. It is set right in the heart of the magnificent rolling hills of the Langhe and produces world-class wines. Interested? Visit our Italian wine sister site for details.
For Property in Piedmont Italy please contact us and we will do our utmost to find that perfect property for you.

If you would like to know more about the property buying proccess in Italy click here.

Need home insurance? view our guide.
Please be so kind to support our family through difficult times when you next travel.
All you need do is book via the search box below, or any of the hotel links elsewhere on the website. It can be for travel to Italy... or anywhere else on earth.
You'll get the best deal available and the income we receive helps us to:
Stay independent and to keep bringing you the best of Italy.
Never have to accept money from hotels directly - meaning that we can share only those we genuinely love.
Mar 15, 21 08:26 AM

Mar 08, 21 09:34 AM

Mar 04, 21 07:05 AM

The Sacra di San Michele looms menacingly over the entrance to the Val di Susa in Piedmont. Legend has it that it was built by angels.

Mar 03, 21 08:40 AM

Everyone knows the Cinque Terre and the Amalfi Coast but there is somewhere just as lovely with hardly any tourists? It's Tellaro!

Mar 02, 21 11:40 AM

What are the tax rates in Italy? Are there tax incentives for moving to Italy? What about inheritance tax? All your questions about tax in Italy answered.

Mar 01, 21 03:45 AM

There are hill towns in Tuscany where life goes on as it always has, where few tourists venture. Yet this Tuscany enchants as much as the other and maybe more?