Property in Piedmont Italy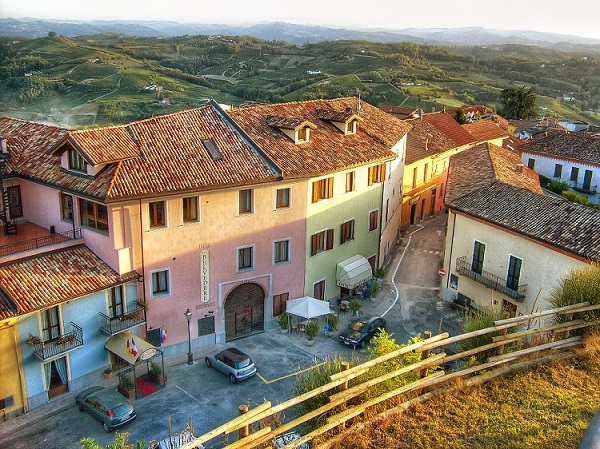 Piedmont, often overshadowed by its more famous counterparts, stands as Italy's most diverse region, boasting breathtaking landscapes and a wealth of cultural treasures waiting to be discovered. From snow-capped alpine peaks to the charming towns of the Langhe wine region you are sure to find the Italian home you have always dreamed of.
Plus, Piedmont is one of the areas of Italy with the lowest risk of earthquakes. Piedmont is situated on the western edge of the Eurasian tectonic plate, which is relatively stable compared to other areas in Italy that are more seismically active. As a result, the region experiences fewer and less severe earthquakes. Having no active volcanoes also means that volcano risk is negligible too. 
Property prices are generally more affordable here in Piedmont, and they are certainly undervalued. That is slowly starting to change, though, as the world slowly wakes up to just how wonderful Piedmont is. Don't wait much longer before making your move, or you may miss the opportunity of a lifetime.
I am often asked about 1 Euro homes in Piedmont. I address that under the FAQ section near the bottom of this page. Scroll down to the last question in that section.
What Does Piedmont Offer?
The town of Barolo
The Langhe Wine Region
These landscapes are every bit as picturesque as Tuscany, and the wine produced here is just as good, or maybe even better. In fact, the Langhe, with its picturesque vineyards, is a haven for wine enthusiasts seeking exquisite flavors.
Here, the wines are celebrated for their exceptional quality, easily rivaling those of Tuscany and beyond. Savor a glass of Barolo, known as the "King of Wines," and let its robust flavors transport you to a realm of pure indulgence.
The Lake District
Piedmont's Lake District, also known as the "Laghi del Piemonte" in Italian, offers a serene escape from urban life.
Lake Maggiore is the largest of the Piedmont lakes, and its crystal-clear waters, framed by the majestic Alps, and islands like Isola Bella and Isola Madre, adorned with opulent palaces and lush gardens, transport visitors to a bygone era of aristocratic splendor.
Moving on to Lake Orta, which, as I wrote here, is perhaps my favorite of all lakes and definitely the most romantic, the charming village of Orta San Giulio, with its cobbled streets and lakeside views,is as gorgeous as anywhere on Lake Como or Lake Garda, and real estate here is a fraction of the price of Lake Come. This little lake even has an island, the island of San Giulio, home to a medieval basilica and a serene atmosphere that lends itself to quiet contemplation.
The region is renowned for its wine production, and the vineyards that drape the landscape are not just sources of exquisite wines but also contribute to the scenic beauty that defines the district.
Outdoor enthusiasts are spoiled for choice in the Piedmont Lake District. Hiking trails crisscross the hills and valleys, offering panoramic views that change with the seasons. Mountain biking, water sports, and golf are among the many activities that cater to both adventure seekers and those seeking a leisurely escape.
The charming lakeside towns, villages and countryside offer medieval castles, centuries-old churches, and charming piazzas that narrate the story of a region deeply rooted in history.
Alpine Havens and Ski Meccas:
The Piedmont Alps are loved by both nature enthusiasts and avid skiers. This majestic mountain range offers a blend of stunning vistas, serene valleys dotted with charming villages, and adrenaline-pumping winter sports that beckon adventurers from around the world.
During the warmer months, hiking trails crisscross the region, leading through lush meadows and dense forests. The crisp mountain air and the melodic sound of cowbells create an atmosphere of tranquility that's hard to find elsewhere.
However, it's during the winter that the Piedmont Alps truly come alive. With their snow-covered slopes and pristine vistas, the Alps have become a mecca for skiers and snowboarders seeking the ultimate winter sports experience. The region boasts a myriad of ski resorts, each offering its own unique blend of challenges and charm.
Sestriere, one of the most renowned ski resorts in the area, was actually the host of the 2006 Winter Olympics. While Bardonecchia offers a rustic charm, There are many more options too. Charming alpine villages like Limone Piemonte and Sauze d'Oulx offer an authentic glimpse into local life, complete with cobblestone streets and cozy chalets.
Beyond Natural Splendors
Piedmont's villages and towns are infused with historical charm and an unparalleled lifestyle. Immerse yourself in the region's rich heritage, as every cobblestone street whispers tales of ancient civilizations and noble families.
And when it comes to dining, prepare to have your taste buds forever spoiled. The trattorias of Piedmont serve up culinary masterpieces, where each dish is a testament to the region's passion for gastronomy. It is no accident that the slow food movement started here.
Crave the Vibrancy of a Cosmopolitan City?
Piedmont has you covered with its capital, Turin. This elegant city, with its lively nightlife, world-class museums, and fashionable shopping streets, effortlessly blends tradition and modernity.
Lose yourself in the grandeur of Piazza Castello or indulge in a heavenly bicerin, a local specialty drink, at one of the historic cafés that dot the city. Turin is one of Europe's great cities.
I lived in this great city for close to ten years, and I can assure you that it is a marvelous place and one of Europe's great cities. Around every corner lie lovely, hidden surprises.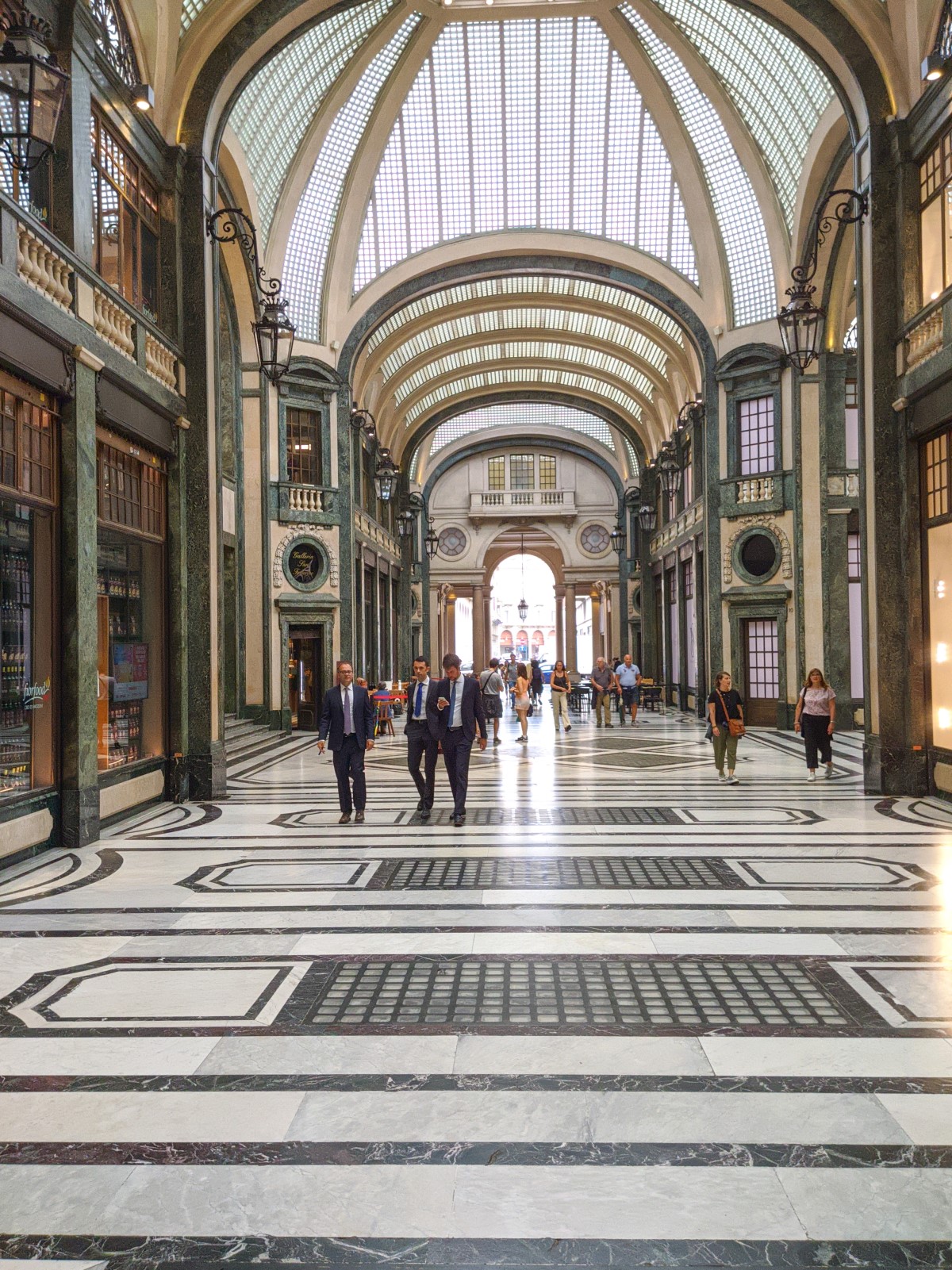 Turin
FAQ about Buying Real Estate in Piedmont
A: Yes, Piedmont offers excellent investment opportunities due to its diverse real estate market and increasing interest from international buyers. The region's natural beauty, cultural attractions, and renowned wines make it an enticing choice for property investors.
A: Popular areas in Piedmont include the Langhe wine region, Asti, Alba, and the charming towns surrounding Lake Maggiore. Each area offers its own unique appeal, from the tranquility of the countryside to the vibrant city life of Turin.
A: Foreigners can freely purchase property in Piedmont without any specific legal restrictions. However, it is advisable to consult with a local real estate professional and an attorney to ensure a smooth and secure buying process.
A:  Purchasing real estate and insurance are covered in the articles below:

A: Property prices in Piedmont vary depending on the location and type of property. On average, you can find a range of options, from affordable country cottages to luxury villas or apartments in the cities. It's best to research the specific area and property type that suits your budget and preferences.

A:I am not a fan of the 1 Euro house scheme. You can see why here, and if you scroll down to the bottom of that page, you will find a list of towns offering 1 Euro houses. Very few of them are in Piedmont, though.
If you enjoy my site I'd love your support.

All you need do is book your accommodation via this link, or any of the other hotel links on the website. Whether it's for travel to Italy... or anywhere else on earth, your support means the world to us.
You'll get the best deal available, and the income helps us stay independent and to keep bringing you the best of Italy.