Login with your member password below to see your content

Why not become a Supporter?
Click the more info button to see what we offer...
Candelo Flower Village

Candelo, an authentic medieval village, is lovely in its own right. Towering castle walls with impressive towers predominate, while stone cottages and cobblestone lanes entice even the most hardened soul...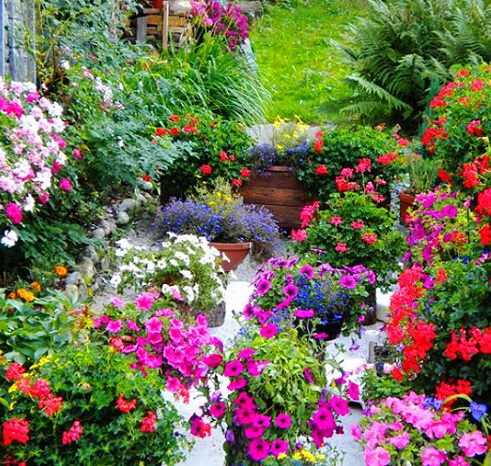 ... Come here on an even-numbered year, during May (19th to 27th), and you'll be amazed. May is when the best of all Italian flower festivals transforms Candelo into one of the loveliest villages I've ever seen.
Every street, every piazza, and every tumbledown stable are covered in magnificent color.
Attractions of the Ricetto di Candelo
Of course, if you are here in May, the flower festival is the prime attraction. If you aren't, then the old medieval walls and the buildings that formed part of them (known as the Ricetto di Candelo) are the highlights; their existence dates back to the 10th century.
These ancient structures were a place of refuge for locals during times of war. When the town was at peace, though, they used the walls to store the harvest and valuable goods.  A good idea is a visit to the Ricetto Museum, which does a great job of explaining the history of the walls and the village.
The medieval parts of the city are the best preserved in Piedmont, and it really is a joy to wander these cobbled lanes, admiring the stone houses leaning this way and that. If you come in early spring or during the fall, you'll find few tourists, and you'll have the pleasures of an authentic Piedmont town all to yourself.
Hotels in Candelo
I love the awesome, and romantic beyond belief, Pavone Castle (click for more). It's only a 45 minute drive away from Candelo so my first choice would be the castle. Still a night in Candelo itself is a charming way to really experience the soul of authentic village life in Piedmont. If you do stay the night consider the B&B Casa Dolce Casa.
Where to Eat in Candelo
Where is the best place to eat in Candelo? Well, it's really easy. Just head to the Taverna del Ricetto di Candelo, which is located in Piazza Castello, right in the medieval part of the village. You're sure to love the rustic atmosphere and the delicious local cuisine. The rapport between quality and price is indeed very favorable, and the service is attentive and friendly.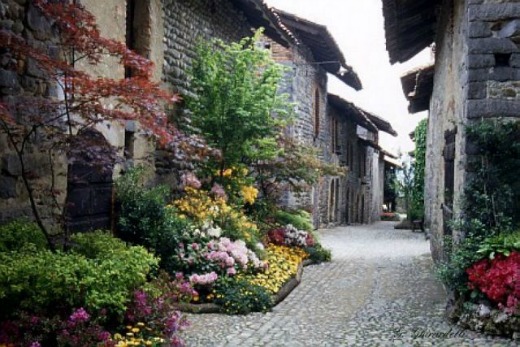 Where is Candelo