Discovering Real Estate in Le Marche 
Le Marche (view our guide to the region here) is one of Italy's loveliest regions. It offers great vineyards, superb cuisine and much more.
Le Marche truly is a fabulous option for those looking to buy in the Italian real estate market, offering all the charm of Tuscany at a fraction of the cost. While Tuscany is often the go-to choice for many, the prices there are steep and have been on the rise for years.
Le Marche, on the other hand, is still largely undiscovered , which means that property prices here are very attractive. You can find a rustic farmhouse for half the price of something similar in Tuscany and the region offers everything Tuscany does... except it isn't overrun by tourists .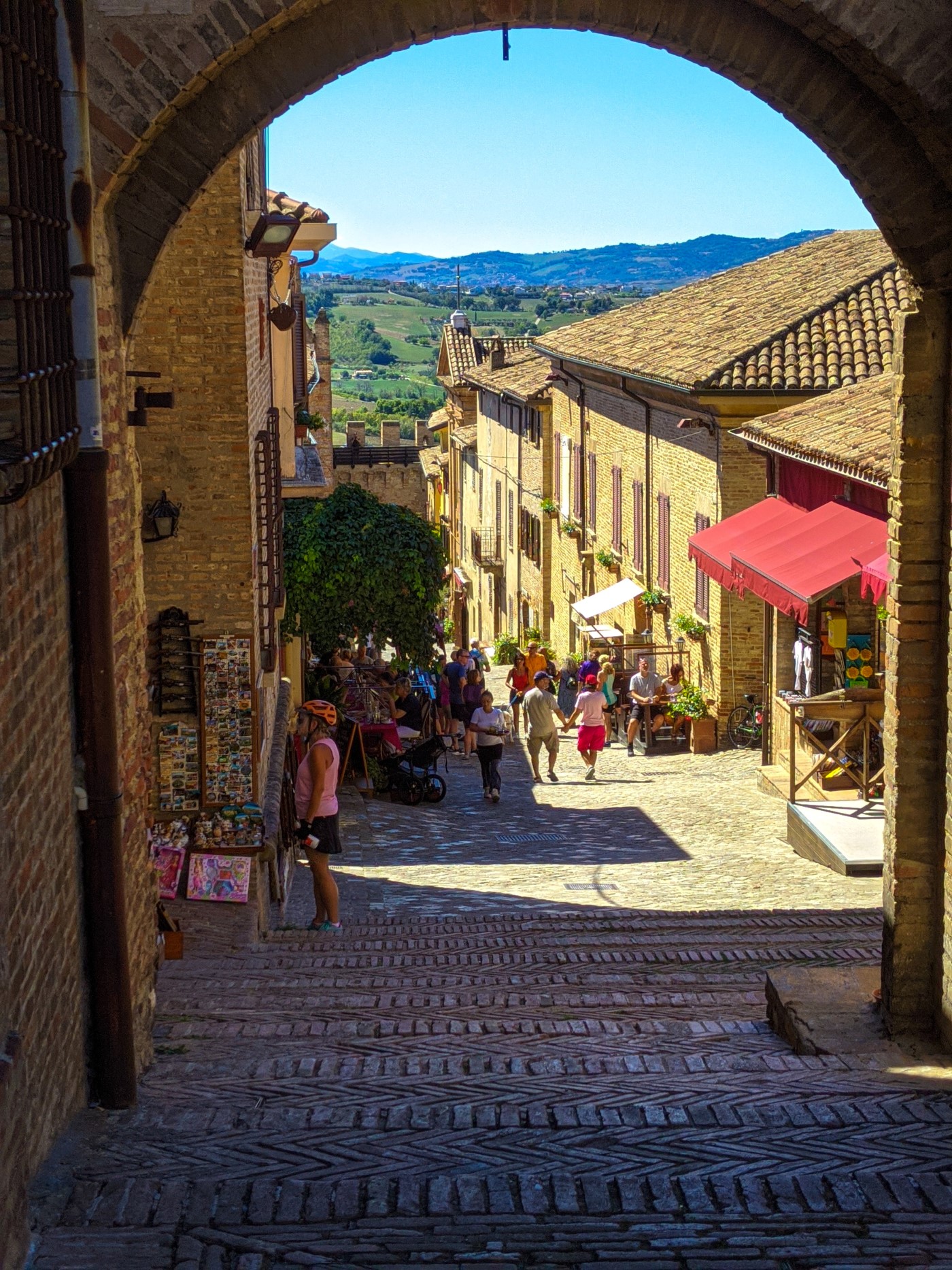 Gradara in Le Marche
Le Marche is not just a great place to buy a property for your own use, but it is also an excellent opportunity for investment. With lower prices compared to Tuscany and other more famous Italian regions, you can find a wide variety of properties in Le Marche at much more affordable prices.
For those seeking to invest in property, the rental market in Le Marche is also growing rapidly. The region is becoming increasingly popular with tourists who are looking for a more authentic Italian experience than the crowded tourist traps of Tuscany, Venice or the Amalfi Coast. As a result, there is a growing demand for holiday rentals in Le Marche, and many property owners are taking advantage of this trend by renting out their homes when they are not in use.
In addition to the rental market, there is also a strong market for renovating and reselling properties in Le Marche. Many of the traditional farmhouses and country cottages in the region are in need of restoration and renovation, but with some work and investment plus a lot of local bureaucracy, they can be transformed into beautiful and highly sought-after properties.
Another advantage of investing in property in Le Marche is the potential for capital gains. As the region becomes more popular and well-known, property prices are expected to rise. This means that if you buy a property now, you could see a significant increase in its value over the next few years, providing an excellent return on investment.
But it's not just about the financial benefits of investing in Le Marche. The region is also a fantastic place to live, with a high quality of life, friendly locals, and a rich cultural heritage. The countryside is stunning, with rolling hills, picturesque villages, and vineyards as far as the eye can see. And with easy access to the coast, the mountains, and some of Italy's most beautiful cities, Le Marche offers the best of all worlds. Many Italians themselves rate it as the best region in Italy in which to live and I have never met an expat living in Le Marche who regrets having moved to the area.
In short, Le Marche is an excellent place to buy property, whether you are looking for a holiday home, an investment opportunity, or a place to call home. With its stunning scenery, rich cultural heritage, and affordable prices, there has never been a better time to invest in this hidden gem of an Italian region.
If you enjoy my site I'd love your support.

All you need do is book your accommodation via this link, or any of the other hotel links on the website. Whether it's for travel to Italy... or anywhere else on earth, your support means the world to us.
You'll get the best deal available, and the income helps us stay independent and to keep bringing you the best of Italy.