Italian Real Estate for Sale
If you are looking for cheap property in Italy the Piedmont region is perfect - beautiful and still seriously undervalued.
One of the visitors to my site is selling his family home. When it comes to Italian real estate for sale, this is a wonderful deal.
It is a home that has hosted generations of happy memories, but now they need to sell; the children of the family have all left Italy and only Paolo remains and he cannot afford to maintain the house. They would love to sell to someone who would love the place as much as they have. The house is beautiful, with magnificent views over the Piedmont hills and countryside, though it would need a little restoration work.
It is 300 square meters, or around 3229 square feet, in size on three floors, with well over 1000 square meters, or 10,763 square feet, of land. Included in the price is a mountain refuge on a separate piece of land that would make a great guest cottage if restored.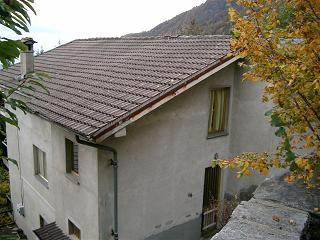 You'll find the home just above the charming little Piedmont village of Quincinetto. Quincinetto is on the way to Aosta from Piedmont and is not far from Ivrea where a famous festival is held. 
Quincinetto invites you to immerse yourself in its captivating ambiance. This hidden gem exudes a charm that transcends time, beckoning wanderers in search of an authentic Italian experience. Stroll along its picturesque streets, adorned with historic architecture, and they seem to whisper the stories of the past.
What about the price? Well, I know that a house like this should cost around Euro 200,000, but Paolo has told me that he will even sell it for Euro 110,000. That's only if the buyer can convince him that they will love the house and the area as much as he has. This has always been his paradise and he wants someone who will make it their paradise.
Paolo, who owns the house, really recommends that if you are in the area or move to the area, you visit the "Cooperativa Mombarone," where you can buy excellent homemade cheese. The Cooperativa Mombarone is much more than simply a place to buy homemade cheese made according to local traditions; it is also a beacon of community spirit in Quincinetto and embodies the essence of local traditions, showcasing the region's craftsmanship and artisanal products. From delectable food specialties to exquisite handicrafts, the cooperative celebrates the rich heritage of Quincinetto, fostering a sense of unity and preserving cultural treasures for generations to come.
To reach the Cooperativa Mombarone by car, follow these directions from Quincinetto:
Depart from Quincinetto's town center and head south on Via Roma.
Continue on Via Roma until you reach the roundabout.
Take the second exit onto Via IV Novembre.
Follow Via IV Novembre as it curves to the right.
Continue straight onto Via della Cooperativa.
Stay on Via della Cooperativa until you reach Cooperativa Mombarone on your left.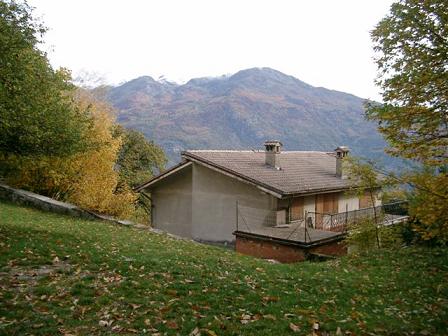 If you are interested in the house then please contact me.
Please ensure that you mention Paolo's House as the reference.


If you enjoy my site I'd love your support.

All you need do is book your accommodation via this link, or any of the other hotel links on the website. Whether it's for travel to Italy... or anywhere else on earth, your support means the world to us.
You'll get the best deal available, and the income helps us stay independent and to keep bringing you the best of Italy.