Only Italy is Like This...

There's something about Italy that is truly magical. It's a feeling that's hard to put into words, but you know it when you see it. It's in the colors of the buildings, the winding cobblestone streets, and the smell of fresh espresso in the air. It's a feeling of warmth and hospitality that can only be found in Italy. I made a list of some of these "typically Italian" things - which you can see here.  One quick glance at the Italian scenes listed in that list and you're away and dreaming Italian dreams.
And if you're looking for a little taste of Italy, you've come to the right place. Our little Facebook village community is a place where people from all over the world come to share their love of Italy. Whether it's through photos, stories, or simply chatting with fellow Italy enthusiasts, we're all here because we share a passion for this beautiful country.
Take a moment to browse through these stunning photos shared with us by Tina Eriksen. From the rolling hills of Tuscany to the colorful buildings of Burano, each photo is a little piece of Italy that will transport you to a different time and place.
But if you're ready to take your love of Italy to the next level, why not book your trip to Italy and live the Italian dream for a time.? From the art and architecture of Rome to the winding canals of Venice, there's something for everyone in Italy.
And if these photos have brightened your day and brought a little joy to your life, please take a moment to leave Tina a comment and let her know which photo is your favorite. After all, sharing our love of Italy is what brings us all together.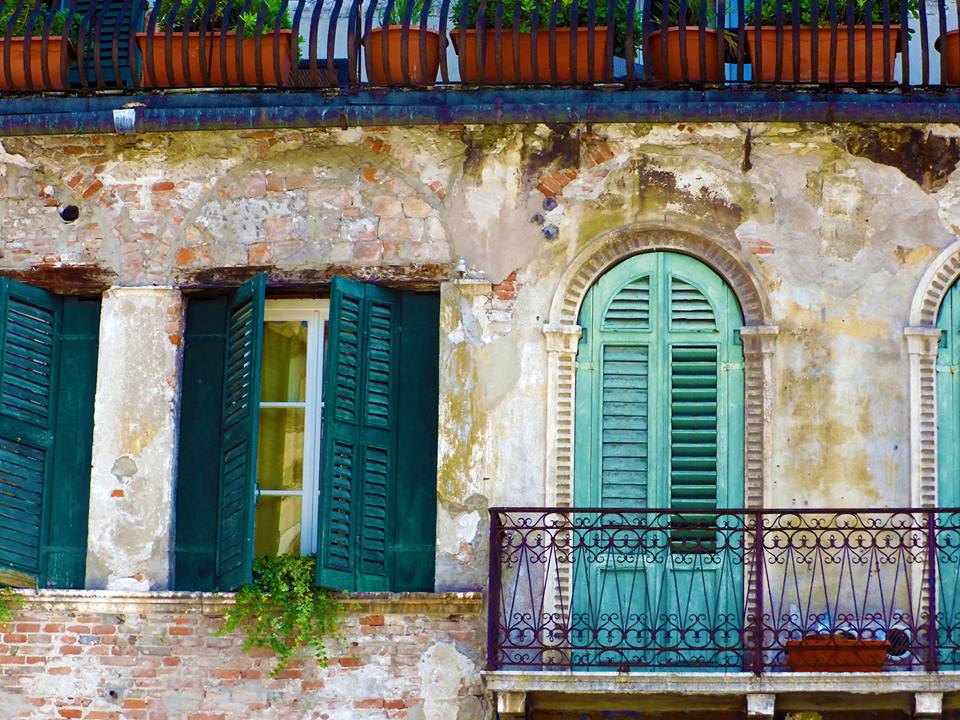 This is so typical of the type of scene that simply screams Italy. The shutters, crumbling facade, the colors...I love it all!
The Grand Canal in Venice really does seem like a painting, as though it could hardly be real...yet it is! It stretches over two miles in length and connects the city's major districts, winding its way through the heart of the historic center. The canal is lined with grand buildings, some of which date back to the 13th century, and each boasts a unique style and history.
To experience the Grand Canal in all its splendor, take a ride on a vaporetto (water bus) or water taxi. From the water, one can appreciate the grandeur of the canal and its surroundings, gaining a different perspective of the city.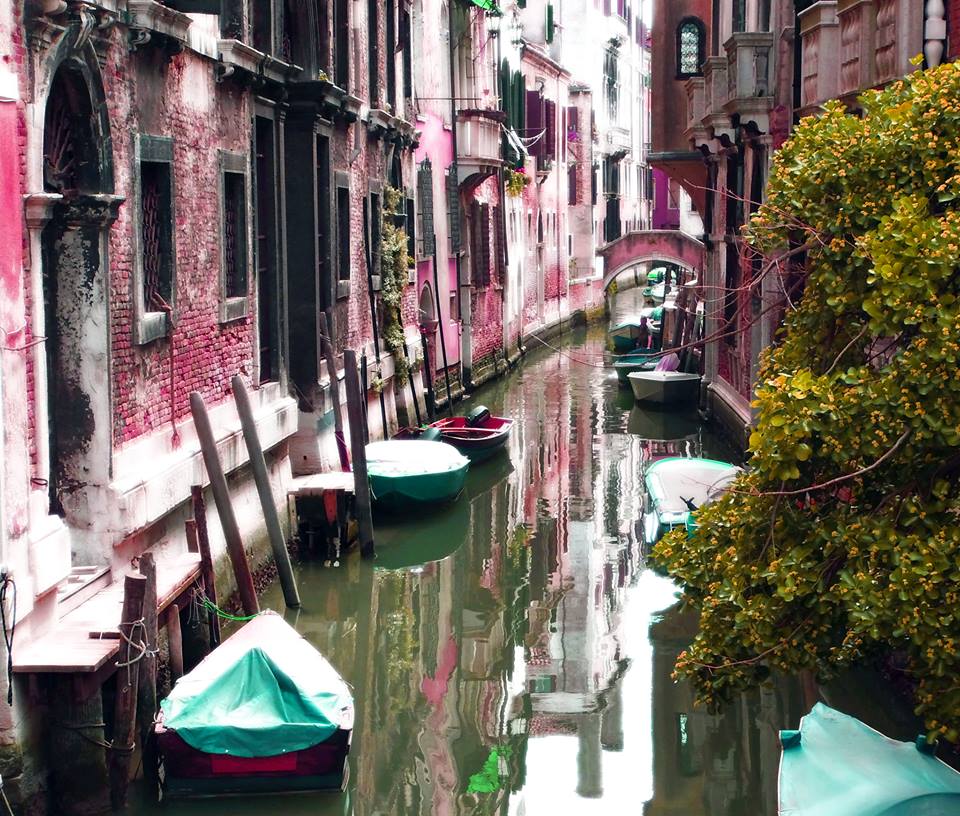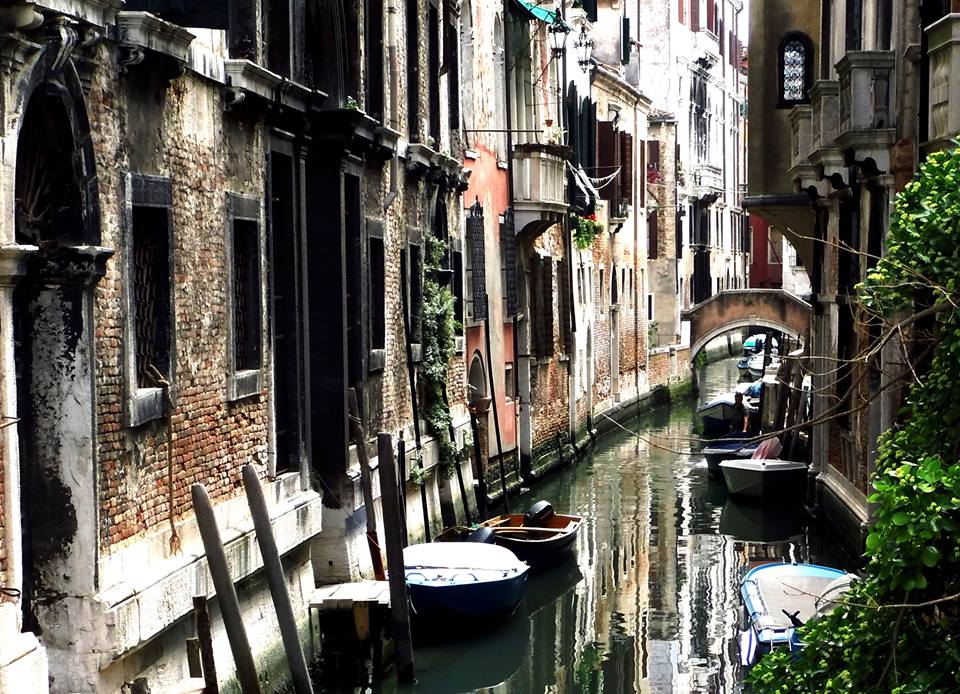 Narrow canals and these crumbly old doorways that line them seem to draw me in. I want to float off down the canal and pop in at some of these intriguing homes. An excellent way to explore these backroad canals is by gondola.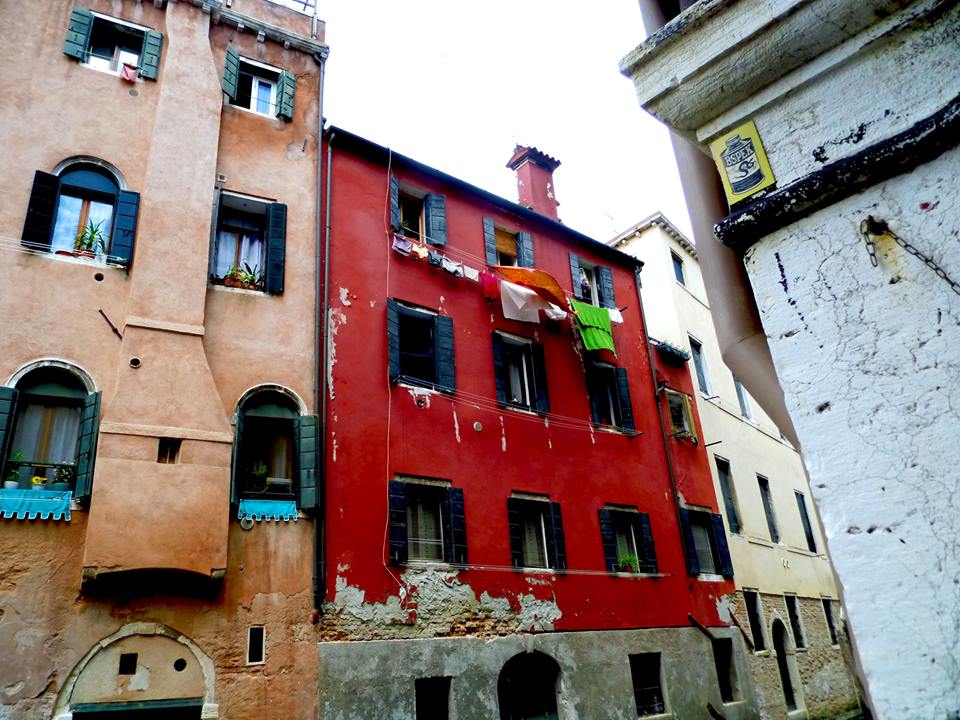 Washday in Italy is a sight to behold, with clotheslines strung across balconies and hanging out of every window. It's a time-honored tradition, and in many cities, there are strict rules about where you can hang your laundry. For example, in Rome and Florence, residents are only allowed to hang their laundry out of the back windows that face onto an internal courtyard.
However, in Venice, where many apartments lack internal courtyards, hanging laundry out of the back windows facing the canal is a common practice. It's not unusual to see brightly colored clothes flapping in the breeze as gondolas and water taxis glide past.
This may seem like an odd sight to some visitors, but for Venetians, it's just another part of daily life. In fact, it's a way for neighbors to connect and exchange greetings while hanging out their laundry. It's a time-honored tradition that has been passed down from generation to generation.
Washday in Italy is more than just a chore; it's a cultural experience. And while it may seem quaint or old-fashioned to some, for those who live there, it's an important part of their daily routine. So, next time you're in Venice, take a moment to appreciate the colorful laundry hanging out of the windows. It's just one more thing that makes Italy such a unique and charming place.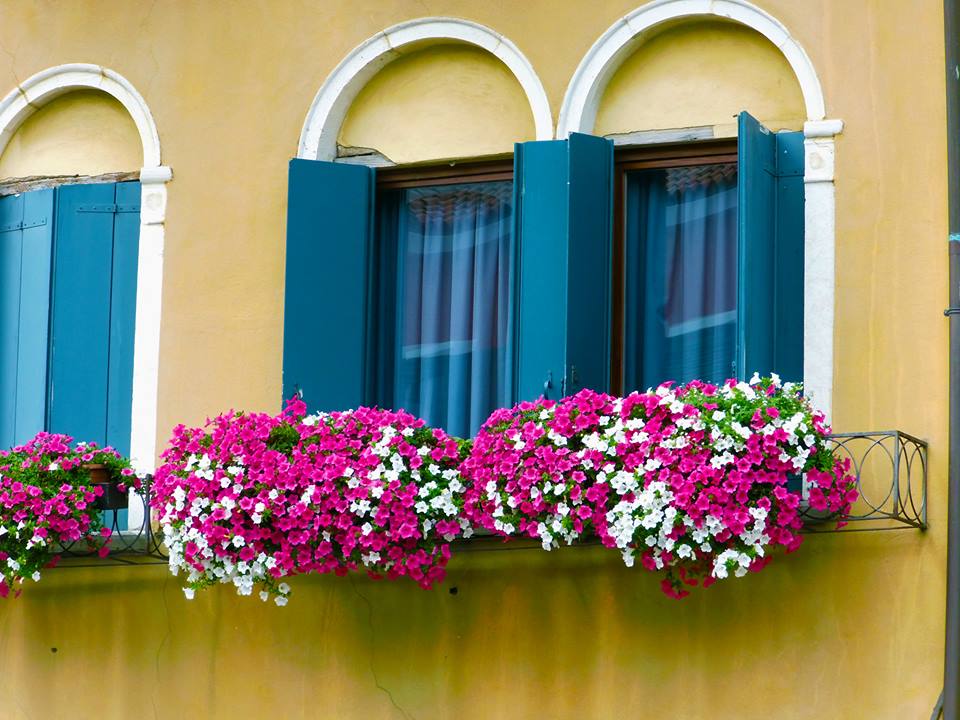 How do they get their flower-boxes to grow so beautifully? Mine are always hopeless :-(
If you enjoy my site I'd love your support.

All you need do is book your accommodation via this link, or any of the other hotel links on the website. Whether it's for travel to Italy... or anywhere else on earth, your support means the world to us.
You'll get the best deal available, and the income helps us stay independent and to keep bringing you the best of Italy.