Porto Cervo
Porto Cervo is tucked away in a north-western corner of the magical island of Sardinia and is at the centre of one of the most famous coastlines in all the world - the lovely Costa Smeralda (view article here).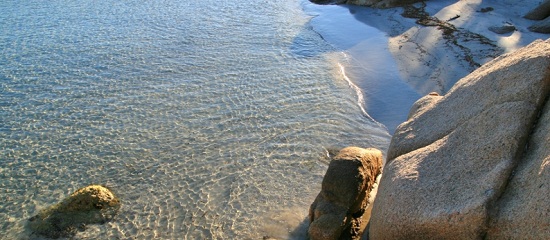 What awaits you on this coastline are some of the most amazing beaches that Maria and I have found anywhere on earth.
Gorgeous beaches and aquamarine sea not enough for you? Don't worry! Porto Cervo is one of THE cultural hotspots of the riviera. It even has a superb art gallery known as the MdM Museum or to give it it's full name the Monte di Mola Museum.
To be honest the pretentiousness of the Costa Smeralda used to be a little tiresome but now that the nearby Olbia airport offers cheap flights from all over Europe things have improved and many normal people are beginning to arrive.
If you do want to see the 1% acting it up then try to get into one of the exclusive nightclubs or bars.
Where to Eat
Like many of the people in the town many of the restaurants are of the high expense and little substance variety. I leave these sort of places feeling empty and Maria fumes about hearty Italian cuisine being ruined be French ideas of "cuisine".
For decent food that won't require an IMF loan and won't leave you hungry try the Il Peperone in Via Cerbiatta.
Where to Stay in Porto Cervo

Like much else in Porto Cervo it's possible to pay a fortune and get very little.
One place though where the opposite applies and you do actually get good value for your money is the Hotel Balocco.
If you have pots of money stay with the international film stars at the Pitrizzia Hotel. That's the Pitrizzia's swimming pool in the photo below.

Photos of Porto Cervo's Beaches by Massimo Arrais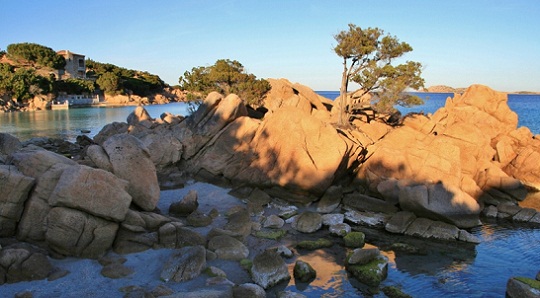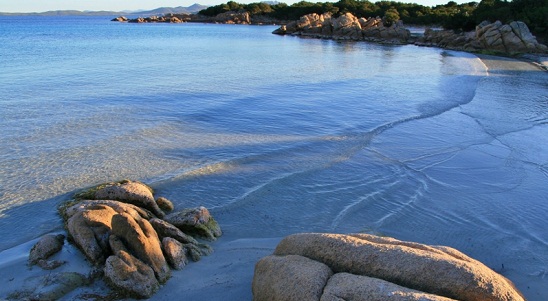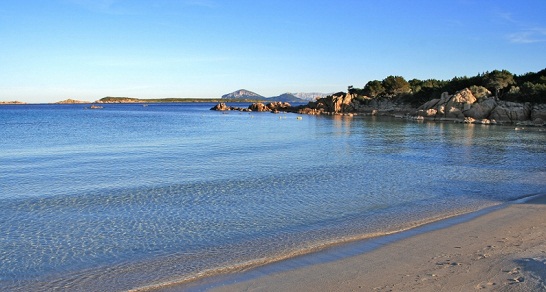 Please be so kind to support our family through difficult times when you next travel.
All you need do is book via the search box below, or any of the hotel links elsewhere on the website. It can be for travel to Italy... or anywhere else on earth.
You'll get the best deal available and the income we receive helps us to:
Stay independent and to keep bringing you the best of Italy.
Never have to accept money from hotels directly - meaning that we can share only those we genuinely love.
Mar 15, 21 08:26 AM

Mar 08, 21 09:34 AM

Mar 04, 21 07:05 AM

The Sacra di San Michele looms menacingly over the entrance to the Val di Susa in Piedmont. Legend has it that it was built by angels.

Mar 03, 21 08:40 AM

Everyone knows the Cinque Terre and the Amalfi Coast but there is somewhere just as lovely with hardly any tourists? It's Tellaro!

Mar 02, 21 11:40 AM

What are the tax rates in Italy? Are there tax incentives for moving to Italy? What about inheritance tax? All your questions about tax in Italy answered.

Mar 01, 21 03:45 AM

There are hill towns in Tuscany where life goes on as it always has, where few tourists venture. Yet this Tuscany enchants as much as the other and maybe more?