Sardinia Hotels

Al Saraceno Hotel in Stintino near Alghero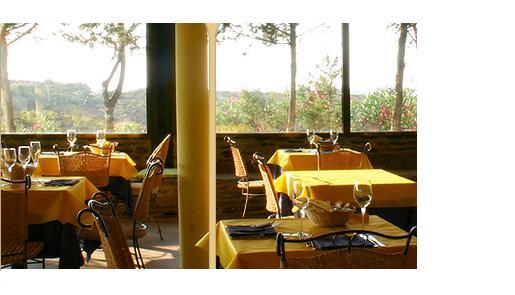 Category: Sardinia Italy - F
our

 Star Hotels

A really serene and relaxing atmosphere. Not a big hotel but a lovely setting.
It is most clean and modern with excellent, helpful and friendly staff. Great price too. I am most picky about hotels being clean and most are not good enough. This is not one of those and does meet my standards.
I think the Al Saraceno is a new hotel - maybe seven years old - I am not 100% sure but it is small and friendly with only about two dozen rooms. You feel very well taken care of.
The good sized room offered a very comfortable bed with luxurious linens.
The beaches are super good and Stintino town is about ten minutes walk away - good exercise but if you don't feel like too much walking my suggestion would be that car hire is essential. We picked one up in Alghero which was fine and it meant we could explore the whole area rather than being stuck in the hotel the whole time.
The meals in the restaurant were good, they all offered us good quality and with a good selection of different dishes. Most were Italian and and some from Sardinia which were nice to try.
We enjoyed our stay here at the Al Saraceno and to sum up then the hotel had a calm and relaxing atmosphere. All the staff provided good service at all times. We would happily return soon but first we go back to a long and cold winter.
Gernot
Click for booking info and more.

Andrew's reply: Gernot, I agree with you about this hotel. It is not ultra-luxury but it is a very good choice, good value and in a very beautiful part of Sardinia too.
It is also very good if you are travelling with children and one tip I'd suggest for anyone visiting is to take the free shuttle offered by the hotel to Pelosa beach.  Pelosa is one of the best beaches on this coast and nearly as pretty as those on the east coast of Sardinia.
One last thing; If you'd prefer absolute luxury (I can never afford it sadly) then the best part of Sardinia to visit is the Costa Smeralda. Silvio Berlusconi has his immense villa there and it is there that he hosts his renowned bunga bunga parties. Watch out you don't get invited!
Do you love Italy? Then subscribe to my free ezine. Once a month I'll send it to you packed full of some of the most beautiful places in all of Italy.

If you enjoy my site I'd love your support.

All you need do is book via the search box below, or any of the hotel links elsewhere on the website. It can be for travel to Italy... or anywhere else on earth.
You'll get the best deal available and the income we receive helps us to stay independent and to keep bringing you the best of Italy.