Kick the Post Holiday Blues...

Southern Italian Style
Article shared with us by Chris Ellis-Sobolev, a travel professional and a blogger.
I am American and I have to say that Americans in general seem to be more depressed than most other people I see in my travels.
The Calabrians, on the other hand seem to have it all figured out.
Of all people, I believe they can give you the best solution to kicking the blues. Here are some of the lifestyle essentials that help make them so happy...
1. The Passeggiata  
Every evening, Italians everywhere stop what they are doing and go out and walk around. The benefits of walking have been documented everywhere but it is more than just physical exercise. Walking and looking at things extroverts your attention.
After a full day of working at a computer you can get stuck inside your head. It can be very uncomfortable in there.
Go out and walk! It will make you feel better.

Another thing about the passeggiata is that the people stop and talk to each other. They catch up on news. They kiss each other's babies. They reconnect. One always feels better after talking with friends.
2. The Community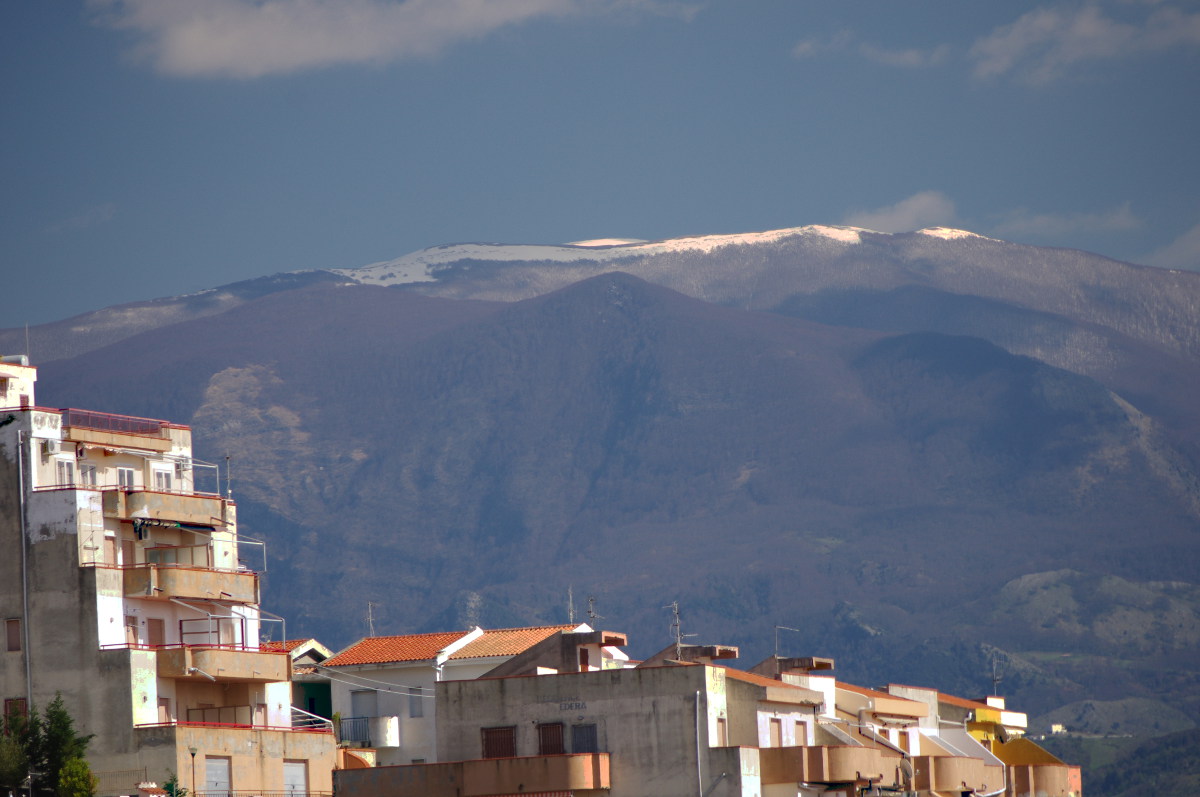 Whoever and wherever you are in Calabria, you are a part of something. You are a member of a community even if you are only visiting.
Calabrians are some of the most warm and accepting people I have ever met. They ignore your warts and flaws and as long as you treat people with respect, you are in.
My husband and I bought a property in a small hill town in Calabria (click here for the story). From day one we were welcomed with open arms, wine and cake.
We are a part of the village even though we are not there all year long.
3. The Food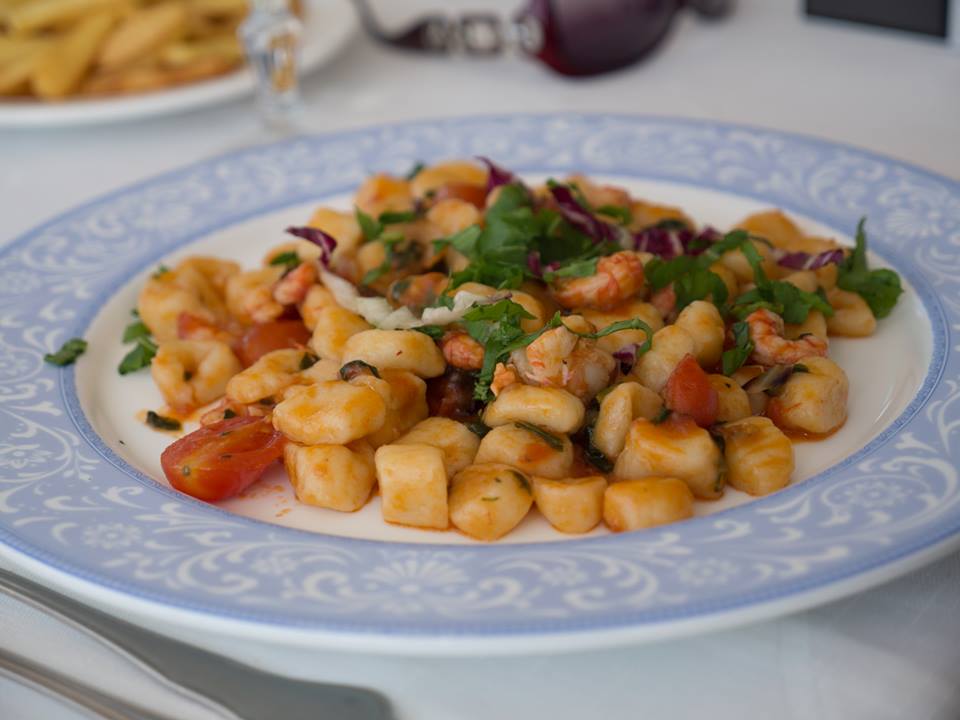 In Italy, there is a slow food movement. In Calabria this is not a movement as much as it is simply a lifestyle. The Calabrians take their food very seriously and they see it for the art form that it is.
Products in Calabria are local. The food in the restaurants is locally grown or fished out of the Mediterranean. Everything is so fresh. In America, food products have been genetically altered so that the food stays fresh on the shelves. In short, the enzymes that assist you in digesting the food are bred out.
In Calabria, the food is grown as it has been for centuries. Very little is modified. Chickens are chickens, eggs are eggs and vegetables are vegetables. 
4. The Treatment
In Italy, you can see a doctor but most times when you have something going on in your body, you see a pharmacist at the local pharmacy.
These guys are trained to handle most ailments. I don't see a lot of fancy drugs there and even if they are available, I don't see Calabrians taking a lot of them.
On a previous visit to Calabria, My son had gotten food poisoning before leaving home. When he arrived he was in bad shape. The pharmacist gave him high end probiotics and electrolytes.
He was back to normal the next day.

Modern drugs are available in the pharmacies but they are prescribed much more judiciously than they are here in the states from my observation, and there is reliance on more natural remedies when possible.
5. Nonnas and the family
In Italy, family is very important. Meals are around a family table and Nonna (Grandma) and Mamma cook.
The family reconnects with each other daily and everyone has a place at the table.
The Italian sense of belonging is missing in a lot of American cities . Everything is rushed to death. Everyone is stressed. Many are so lonely. If everyone came home to a big family and a nice meal, there would be a lot less stress and loneliness.
6. Gelato
You simply cannot be sad with a gelato in your hand. It is impossible. That is all.

7. The Art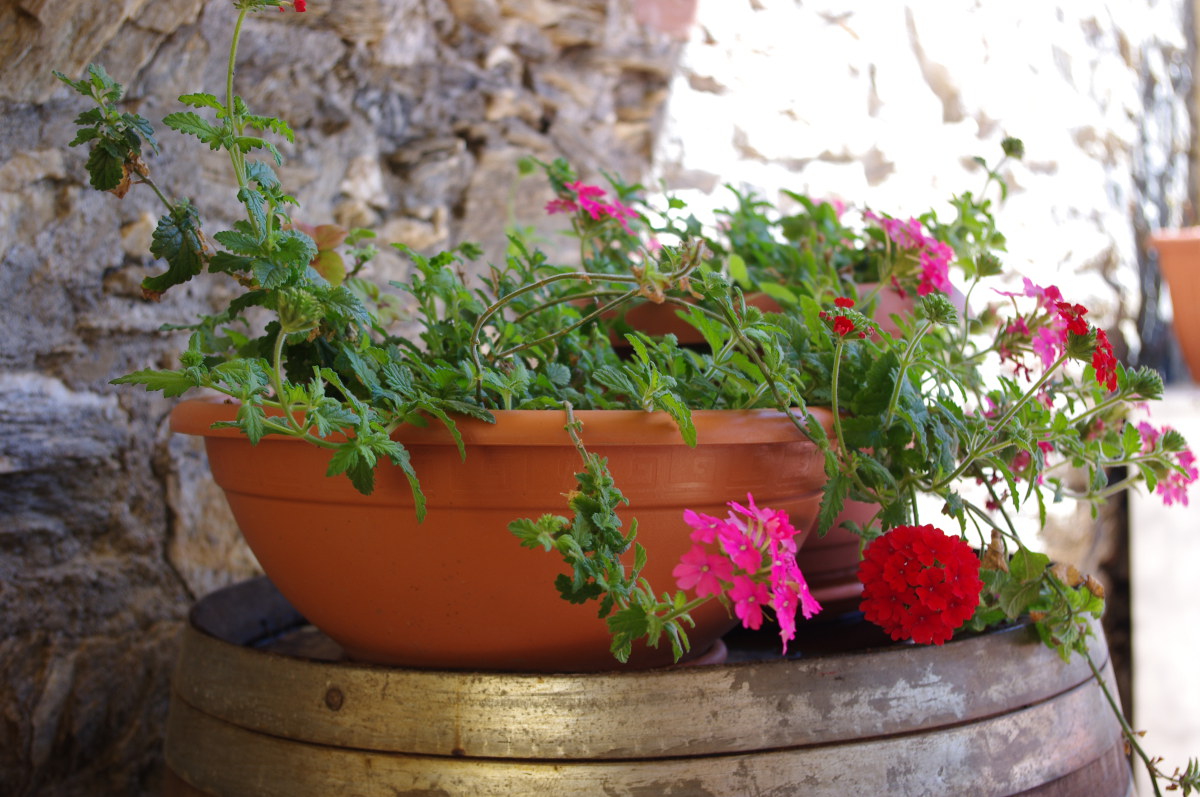 Everywhere you go in Italy, there is art wherever you look. In our village doorways are dressed up with flowers and leafy plants. Houses are painted bright colors, there are arches andf ountains and pieces of art everywhere you look.
One day I was looking at the flowers that were growing out of one of the communal walls. A beautiful lady came up to me and showed me how she takes the seeds out of the flowers and tucks them in the cracks. I had thought that the flowers grew there naturally but everyone does this with the idea that soon, the wall will be covered in flowers.
Focusing every day on how you can create beauty is a great way to fight the blues.
8. Value Each and Every Person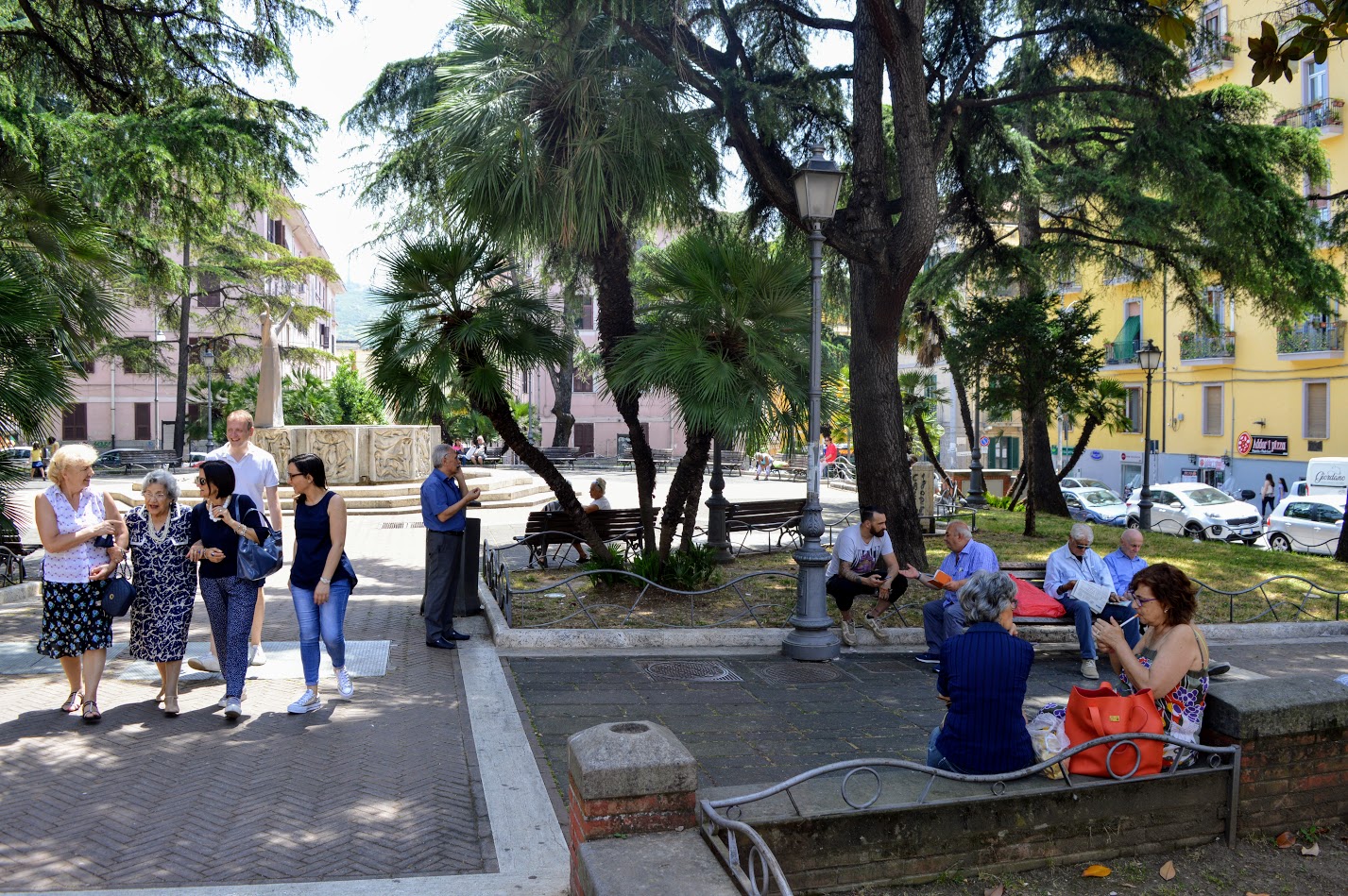 The Calabrians understand the value of every single human life. In my village if I were ever upset, I would have a line out the door of people trying to cheer me up.
Where I live there are people of all shapes, sizes and descriptions and every single one of them knows they have a place where they belong.
They are all loved for who they are.
9. La Pausa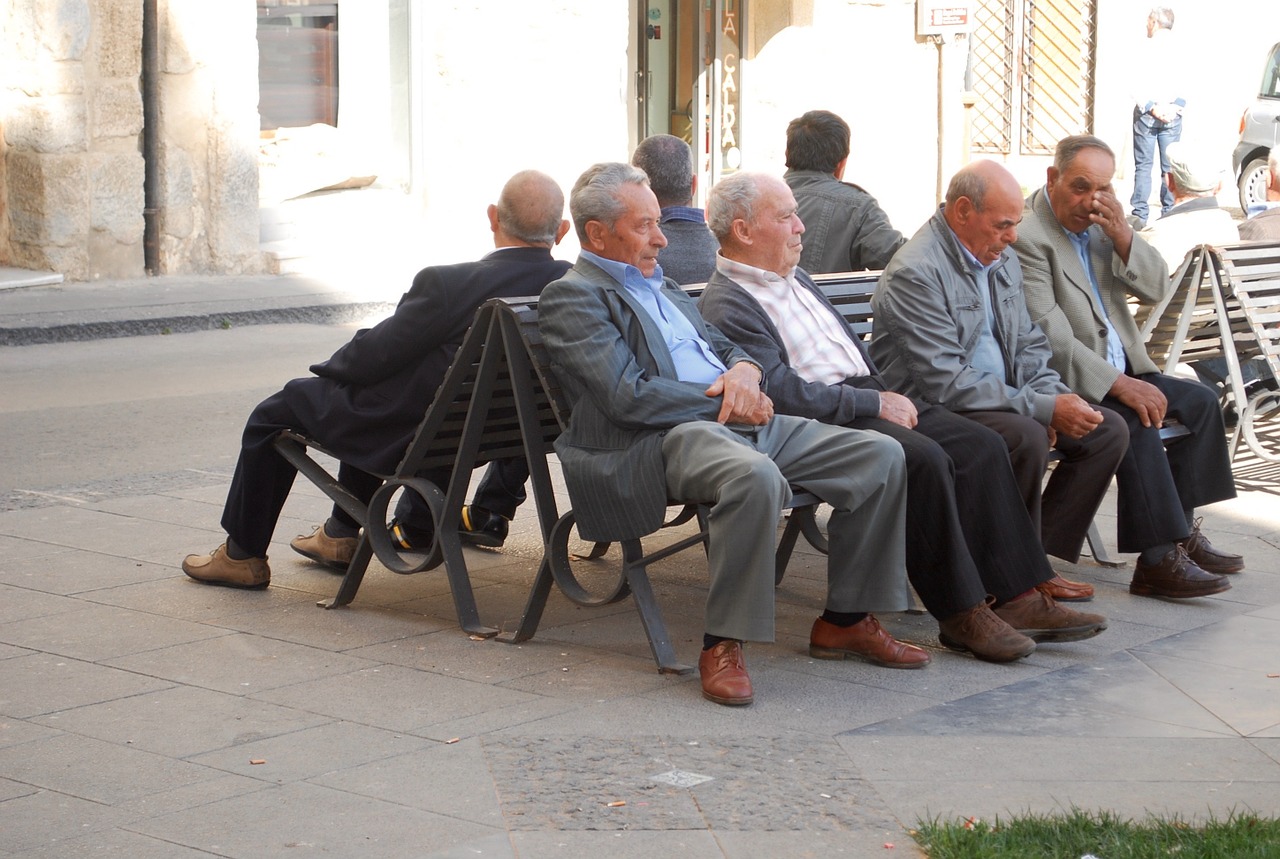 In Calabria as well as most other Italian cities, all the shops shut down for a mid day siesta. Everyone takes time after lunch to catch up on rest, read a book or relax.
Everything stops.
A major source of misery is lack of rest. Taking mid day naps is a great, relaxing remedy.
10. Calabrians are the Most Mellow people I've Ever Met.
Yes, they do get loud and yes they do get mad on occasion but like a summer storm, it is over as soon as it starts and they are laughing.
My Calabrian neighbors don't seem to get ruffled about anything. They understand that things occur in life and they roll with the punches.
The common thread that winds through life in Calabria is the importance of every person, the importance of family, community, connection and helping others.
My fervent hope is that we, here in America, learn from our Calabrian brothers and sisters and actually go back to a better time when we really focused on communication, connection,  culture and love.
I honestly think that if you are depressed, you should go to Italy. Fold yourself in with the community there. Chat with the people in the piazza, get some rest, slow down and enjoy all the bounty that life offers you.
Who knows? You might never leave.
About the Author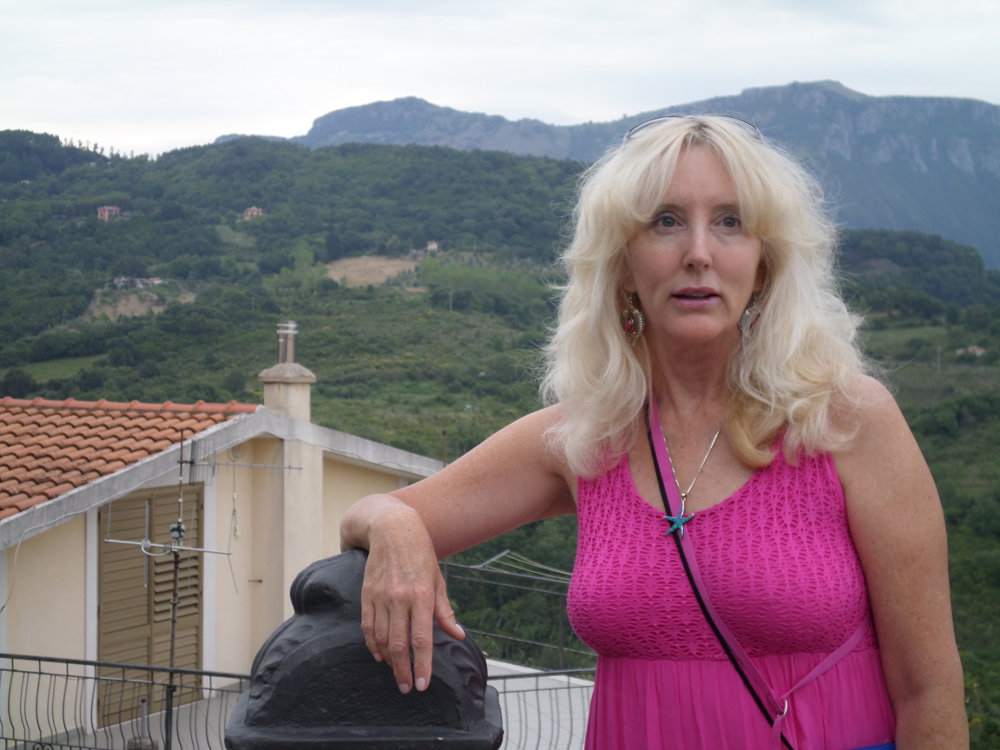 Chris Ellis-Sobolev is a travel professional and a blogger. As a writer for lifehack.org her articles on travel and life improvement have been shared widely on social media.

Chris lives with her husband Pete in California and Santa Domenica Talao, Calabria Italy. Her book Chasing La Bella Vita is available on amazon.com
Get to know Chris and Pete on their website at supersavvytravelers.com or visit them on Facebook at Super Savvy travelers.
If you enjoy my site I'd love your support.

All you need do is book your accommodation via this link, or any of the other hotel links on the website. Whether it's for travel to Italy... or anywhere else on earth, your support means the world to us.
You'll get the best deal available, and the income helps us stay independent and to keep bringing you the best of Italy.