Piedmont Italy  - Tourism Guide

10 Days in Piedmont

All it takes is 10 days, and you'll have the most wonderful memories to last a lifetime. Ready to begin? Let's go...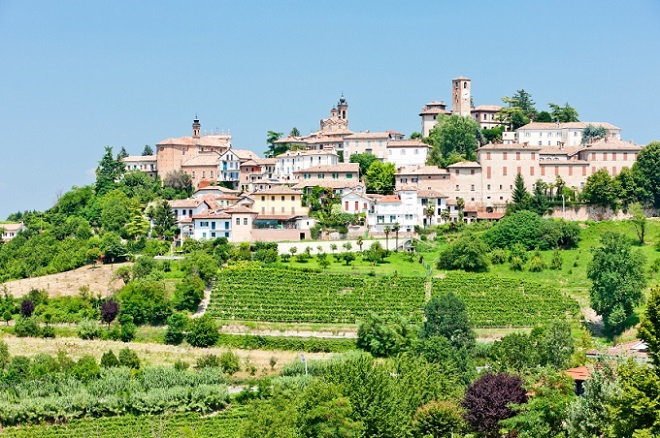 Neive
I have, with this DIY Piedmont guide, tried to include some of the highlights of this lovely region. 
You'll need a minimum of ten days and a car to see everything I mention. Don't worry if you don't have that long; simply pick out a few things that appeal to you and adapt them to your schedule.
Have more than ten days?
Lucky you - you'll be able to spend a little longer in each town that you enjoy. For a map of the area and the places featured click here.
Day 1–  Arrive in Turin and try to stay at the Grand Sitea, if you can't get in there, try the Principi di Piemonte.  My dinner suggestion for the first night would be the Tre Galline  or the Ristorante Solferin in Piazza Solferino.
Day 2 – Walking tour of Turin – have a look at two of our do it yourself walking tours for ideas:
Perhaps spend time in some of the museums I mention in the articles. The Cinema Museum in the Mole Antonelliana is at the top of my list, but the Automotive and the Egyptian museums are both famous too. Try the L'Acino restaurant on Via San Domenico 2 for dinner. 

Day 3 - Spend a morning in Eataly, the most amazing food store on planet earth, and have lunch there.
In the afternoon visit the Palace of Venaria and enjoy dinner on the Ristocolor scenic tram - you'll need to book and it doesn't always run so perhaps check with your hotel when you first arrive. Here is our article about the experience that awaits you.

Day 4 - Enjoy a day out from Turin visiting the Val di Susa. Include stops in this order:
The Sacra di San Michele, 
The Castle of Exilles,
Fenestrelle Fortress,
If you have the time then stop by Bardonecchia, which is a beautifully located town and is a good place for lunch - there are lots of restaurants in the town but nothing really stands out.
Return to Turin for dinner - the Ristorante Galante in Corso Palestro 15 is my suggestion.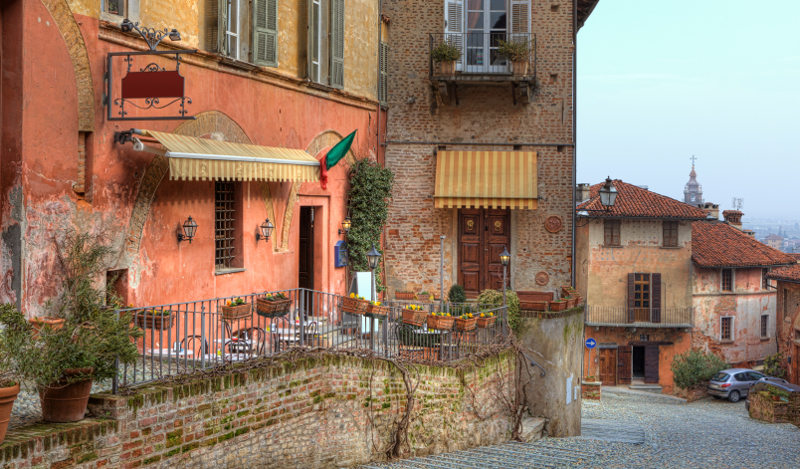 Saluzzo
Day 5 – Drive, via  Saluzzo, to the Corte Gondina. The Corte Gondina is perfect for exploring the Langhe (Piedmont's wine region). Second choice would be the Antico Podere Tota Virginia.

Eat in Saluzzo - there are a lot of restaurants in the town, and you'll eat well at nearly any restaurant in Saluzzo. The Antica Locanda del Monviso in Via Donaudi or the Trattoria I Quat Taulin are good choices.
Day 6 –  Explore Alba,  Neive, La Morra and Barolo.

Some restaurants to consider while in the Langhe include the Trattoria nelle Vigne in Diano d'Alba, the Cascinalenuovo  near Asti, the Ristorante la Volta Rossa and the L'Osteria del Vignaiolo in Frazione Santa Maria, 12, La Morra.

Day 7 -  Enjoy wines? Then do a wine tour like this one. If you'd rather do it yourself then these are some estates to consider:

Brangero 

(Via Provinciale Montelupo,26 - 12055 Diano D'Alba)
 
With a few of them - like Cascina Saria, Cantine Castello and Brangero - it is better to call ahead. The other ones shouldn't be a problem, although it is always worth checking.

Leave in the afternoon; head for the Castello di Pavone and overnight there. It really is an incredible experience. In the morning depart for Lake Orta

Day 8 - Lake Orta and the town of Orta San Giulio  - try to spend two nights at the Albergo San Rocco. The Antico Agnello in Via Olina, Orta San Giulio is a good place to eat at.
Day 9 - Spend the day exploring and take a boat trip out to the island of Orta San Giulio.
Day 10 - Move onto the next area of Italy or return home. If you want to visit more of Italy have a look at our Italian itinerary.
---
I didn't try to cover too much as both Turin and the Langhe need a good few days each. It is always better not to try to do too much... or you risk seeing nothing properly.
Our in-depth guide to Piedmont (click to view) has more on all the places mentioned and some others too.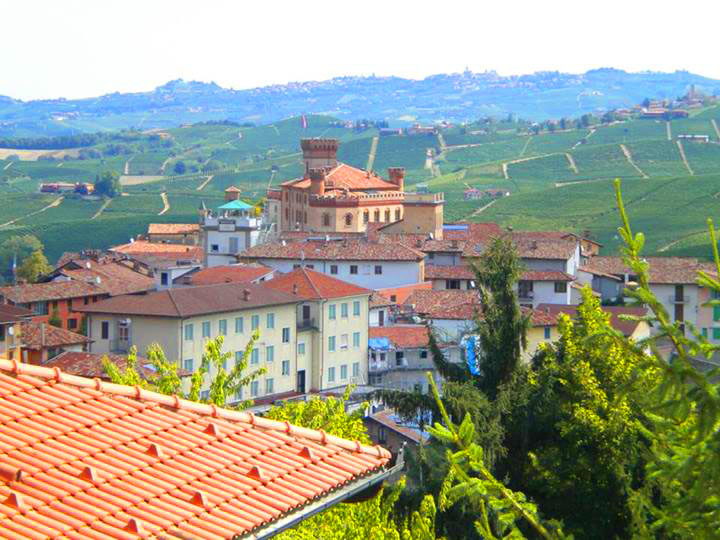 If you enjoy my site I'd love your support.

All you need do is book your accommodation via this link, or any of the other hotel links on the website. Whether it's for travel to Italy... or anywhere else on earth, your support means the world to us.
You'll get the best deal available, and the income helps us stay independent and to keep bringing you the best of Italy.