Lasagna from Nonna
Maria, my wife, loves cooking and this authentic Italian lasagna recipe is one of her recipes that I love eating.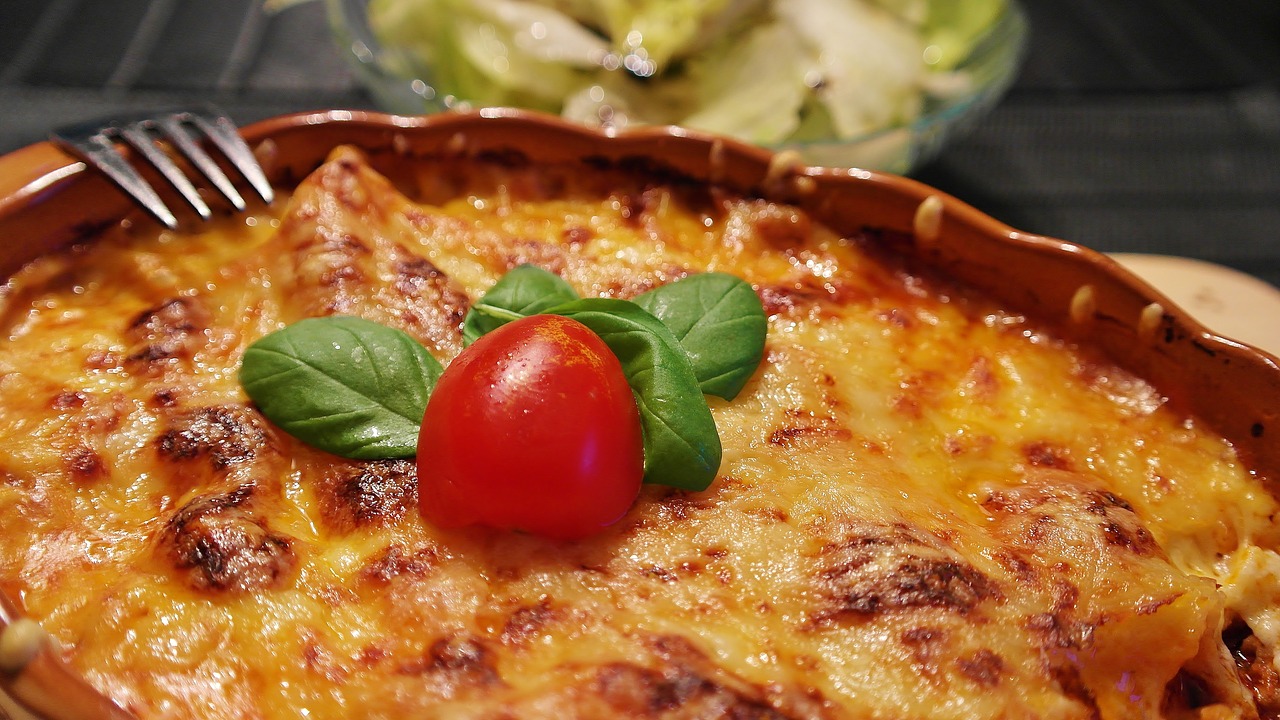 Having just spent hours at the table with Maria, her mamma, and the rest of the family enjoying this dish and a little more wine than I should have I am now ready to share the recipe.
They say the way to a man's heart is through his stomach, this dish proves it to be true.
But first...
An important question...
Which is the best authentic Italian cook book?
Having lived in Italy for ten years and with Maria being Italian and a great cook many of my family and friends in the USA, Australia and the UK ask me for advice as to which Italian cookbooks give you a real "taste" of Italy. Finally I have the answer for you - just click here.
Ingredients
The Lasagna
The Bechamel Sauce
1 quart of milk (4 cups)
1/2 cup butter
2/3 cup flour
Pinch of salt, nutmeg and pepper.
Cooking Instructions
Bechamel Sauce
Warm milk - but don't allow it to boil.
Melt butter in another saucepan
Add flour and whisk until all lumps are gone
Pour in the milk and add in salt, nutmeg and pepper.
Whisk until smooth and creamy
Making your Lasagna
 Cook pasta according to package directions or until tender but still firm. Drain, keep warm.
 To make the sauce, in a large saucepan or cast iron skillet, over medium high high heat, saute the onion in the olive oil for 4 minutes. 
Add the lean beef, celery, a touch of salt and black pepper and cook for 10 minutes. 
Add the wine and cook until the wine is almost evaporated. 
Add tomatoes, reduce heat and simmer sauce 35 to 40 minutes or until most of the liquid has evaporated. I often leave it to simmer for as long as possible as the longer it simmers the tastier it is.
 Grease a 9" x 12" or larger, baking pan. Arrange a first layer of bechamel, a layer of the beef tomato sauce,  a layer of pasta sheets, then a little parmesan.
Add a second alternating layer of bechamel, pasta, beef tomato sauce and parmesan. Repeat until pan is full ending up with a top layer of sauce. Sprinkle with parmesan cheese and bake in a preheated oven at 400 degrees for 30 minutes. Garnish with fresh basil.

Looking for a particular authentic Italian recipe? Try our site search engine.
Print this recipe...

---
Like us? Why not support me and Maria.
All you need do is book via the search box below, or any of the hotel links elsewhere on the website. It can be for travel to Italy... or anywhere else on earth.
You'll get the best deal available and the income we receive helps us to:
Stay independent and to keep bringing you the best of Italy.
Never have to accept money from hotels directly - meaning that we can share only those we genuinely love.