Online Italian Courses & Homestay Program
The Italian Virtual School is an Italian language School based in Torino.
My friend Silvia, who runs things, is absolutely wonderful at what she does and, if you choose the homestay option, the experience of being part of an Italian family and finding out what life in Italy is really like is something you'll treasure forever.It is something the average tourist to Italy misses out on entirely.
I'll let Silvia tell you more...
We provide Online Italian Courses for non-native Italian speakers and, if you are visiting the city of Turin, the opportunity of taking Homestay Italian Courses at the Teacher's house and cooking classes too.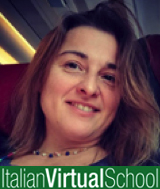 Online Italian Courses
The Online Italian Courses are in Individual and Small Group format.  Group Classes are not larger than 3 students per class.
Each Class lasts 1 hour and in case of Small Group Classes you will have the opportunity of choosing 1 hour and half classes, that is what we recommend in case of Group Courses.
At the beginning of a new Course you can take a 45 minutes FREE Trial Class that will let you understand how the Online Classes work. The Trial Class is also a way to get to know each other and to clearly evaluate your level. Before the Trial Class you will take our Online Placement Test.
We provide Standard Courses, based on your level and focused on getting you to the subsequent one, Conversation Courses, as well as Italian Courses based on the Italian Cinema. The Courses start from beginner level all the way through to advanced.
In order to know the prices of our Online Italian Courses, please check this page: Online Courses Prices.
Homestay Italian Courses in Turin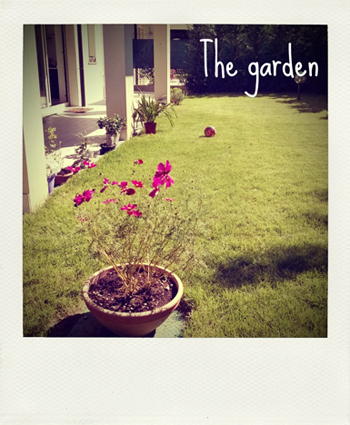 The Homestay Italian Courses take place in Turin at the Teacher's House. You will have the opportunity of combining your experience of life in an Italian family with the opportunity of visiting the gorgeous city and its surroundings.

The Italian Courses are usually held in the morning, the timetable of the course will be agreed together as well as the amount of hour long lessons you want to have during your staying.
You will live at the teacher's house - which is me, Silvia, together with my husband Walter and my two children Isaia and Francesca.
Breakfast is always provided and if you want you can request dinners with family.
Cooking Classes in Turin
The Italian Cooking Classes are a good opportunity to practice the Italian language and to understand the culture, while preparing and tasting wonderful Italian dishes.
As with the Homestay Courses, the Cooking Classes are at the teacher's house - my house :-). It means that the context is informal and you will get the opportunity to enjoy an experience that is so essential to Italian life - an authentic taste of Italy and what being Italian means.

We have a specific menu and you can choose between one of the following first courses, and one of the following desserts.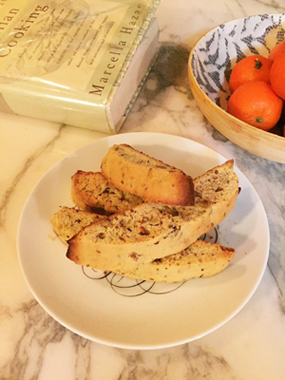 Italian First courses

1. Risotto al Salmone
2. Spaghetti alla Carbonara
3. Rigatoni alla Puttanesca
4. Pennette all'Arrabbiata
5. Pasta e Fagioli.
Italian Dessert
1. Crostata di marmellata
2. Tiramisù.
Also, depending on the season, we can prepare "Carciofi alla Romana" ("Artichokes at the Roman way") in substitution of one of the desserts mentioned above.
A bottle of wine and a cheese testing is always included.
In order to know more about the Cooking Classes and their price, please visit this page: Cooking Classes in Turin.
If you enjoy my site I'd love your support.

All you need do is book your accommodation via this link, or any of the other hotel links on the website. Whether it's for travel to Italy... or anywhere else on earth, your support means the world to us.
You'll get the best deal available, and the income helps us stay independent and to keep bringing you the best of Italy. 
Online & Homestay Italian Courses