Quality Hotels & Spas in Italy
"The best of all the quality hotels & spas in Italy and the premier luxury hotel in the Langhe wine region."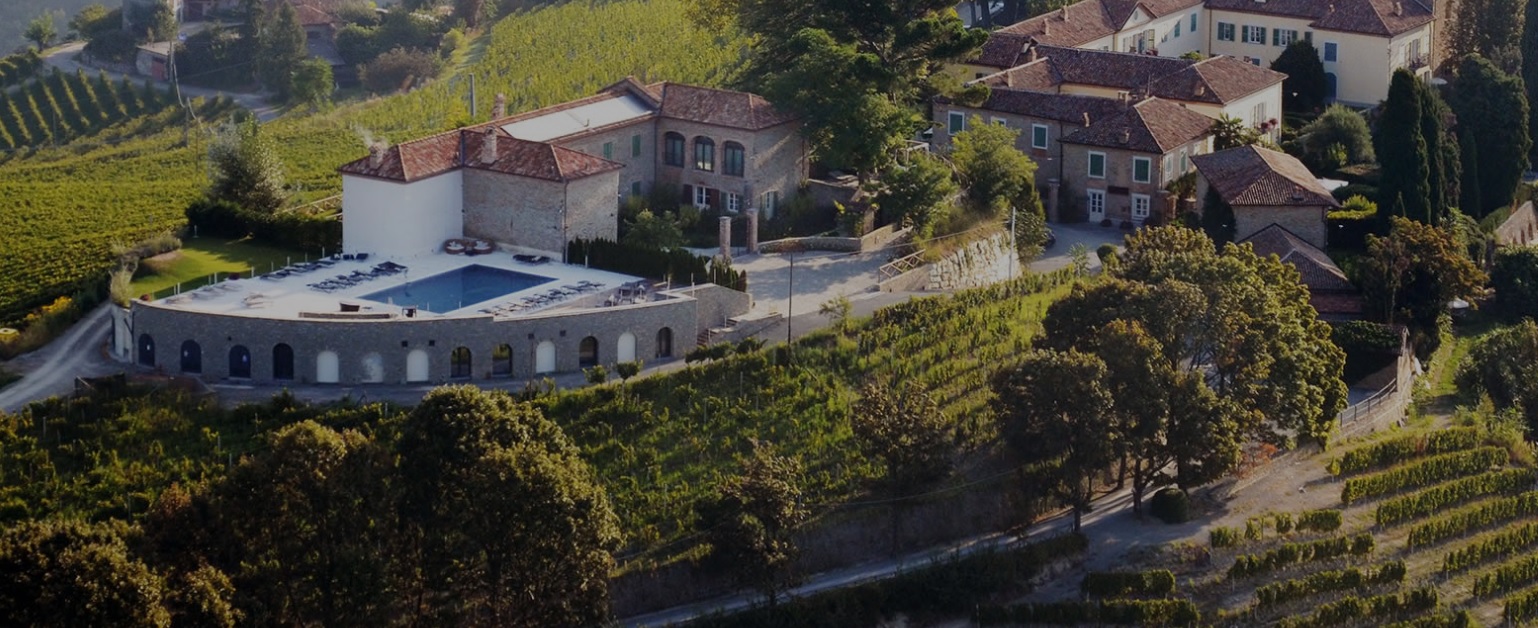 Of all the thermo spa resorts in Italy my wife rates this five star hotel as her favourite get-away resort in Italy.
I think it is the combination of the wonderful luxury spa and wellness centre combined with the sheer feeling of peace and tranquility that envelops you on arrival here that does it!!
The 5 star hotel and spa was once a monastery and the setting is breathtakingly beautiful.
The Relais San Maurizio is a fifteen minute drive from Alba in the heart of what is perhaps Italy's most beautiful wine route.
Every guest at this luxurious oasis is treated as royalty. So expect no less than the most sublime treatments at their enchanting spas. Surrender yourself to the tranquility and awe-inspiring beauty of your surroundings. Be pampered relaxed and revitalized in total luxury by highly skilled therapists - masters in the art of beauty therapy and rejuvenating treatments.
This luxury 5 star spa is the perfect place to indulge your body, mind and soul.
For me one of the highlights is eating at the high quality Michelin star restaurant while my wife Maria becomes even lovelier in the spa. The restaurant, Guido da Costigliole, is rated as one of the best in Piedmont.
They have an absolutely enormous wine list that includes many quality wines from small producers that are never found outside of Piedmont and beautifully presented Piedmont cuisine.
Many years were spent painstakingly restoring the monastery into a luxury hotel & spa. They have succeeded in their aim which was to offer five star luxury while ensuring that the restoration preserved all the splendor of the original 17th century building.
The hotel is now part of the Relais and Chateau group which should allow more people to discover one of the finest 5 star quality hotels & spas in Italy and without a doubt the best luxury hotel in the Piedmont region.

Only an hour from Turin the Relais San Maurizio is a place of true exclusivity and pampered luxury in one of the finest settings anywhere in Italy.
Expensive but worth it!! If you're convinced click here to book .

If you would like to find the best hotel prices on the internet then please try the search engine below. It really does work amazingly.
If you enjoy my site I'd love your support.

All you need do is book via the search box below, or any of the hotel links elsewhere on the website. It can be for travel to Italy... or anywhere else on earth.
You'll get the best deal available and the income we receive helps us to stay independent and to keep bringing you the best of Italy.