Recipes with Truffles
Tagliatelle Con Tartufo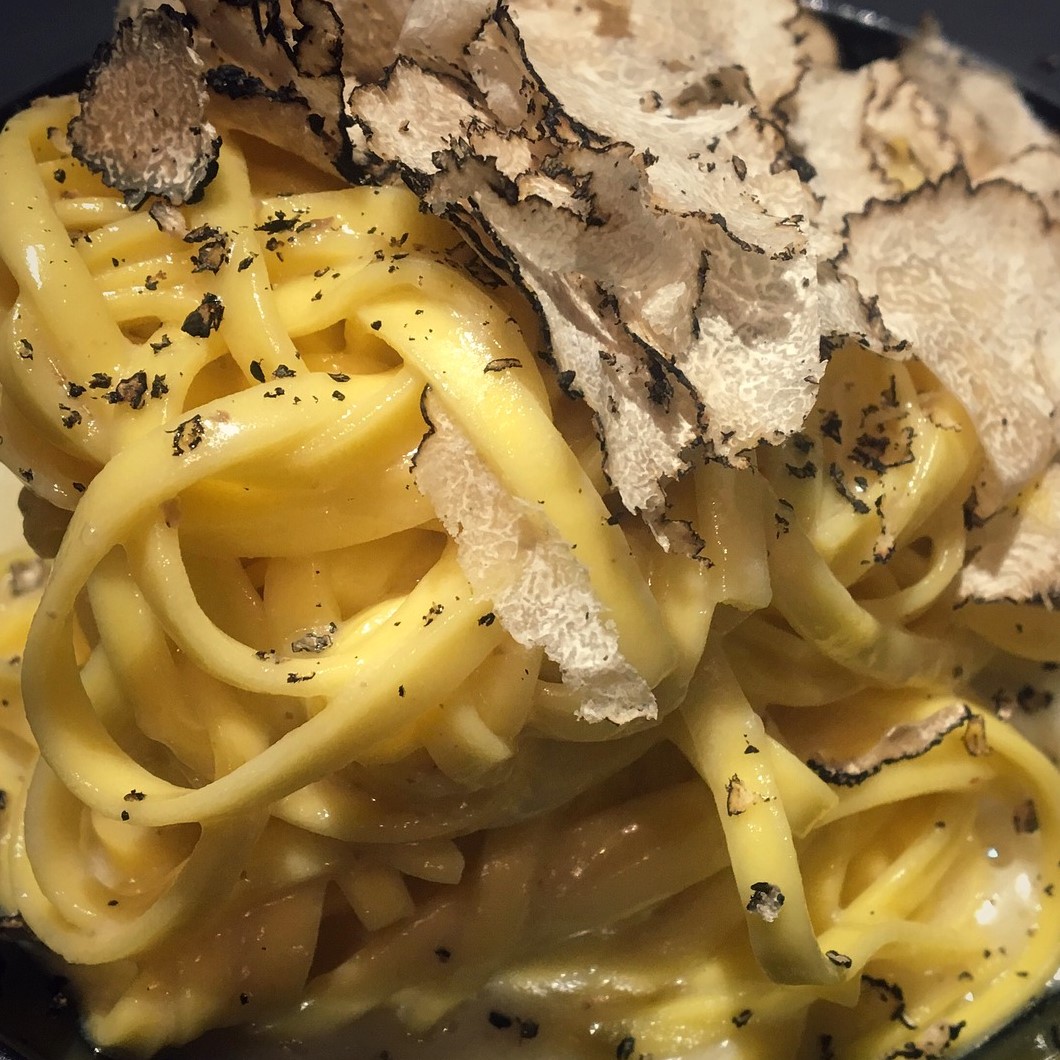 Truffles (tartufi in Italian) are one of those things Piedmont is most famous for, would you believe, they even have a research center dedicated to the study of them.
These are the world's most expensive food item and to learn a little more about them have a quick read of my truffle guide.
If you don't have a clue about Piedmont then I'd love you to settle back awhile, make yourself a cup of coffee and discover this life changing secret corner of Italy here. 
If you'd rather just get cooking then here is the recipe...

Ingredients
• 0.8 lb. of fresh – Tagliatelle pasta (400g)
• 4 tbsp of butter (60ml)
• 2 tbsp of freshly grated fontina cheese (30ml)
• Freshly grated truffles
• A half litre/1 pint of milk
• 2 egg yolks
Cooking Instructions

1. Pour the Tagliatelle into a pot of very slightly salted boiling water.
2. In another saucepan melt the butter. Once the butter has melted lower the heat and add in the fontina cheese and the milk. Whisk until the cheese starts melting and then add in the egg yolks and the grated truffles. Make sure you don't let it boil as the result will be a scrambled disaster. The consistency must be like a thick cream.
3. Drain the pasta and add in the sauce to the pasta.
4. Serve with grated or sliced truffle shavings.
The taste of the truffles perfectly offsets the taste of the cheese, pasta and milk. It is not really too important what color truffles you use, either white or black will be just fine.
Piedmont is famous for the white ones which are the most prized.
Another way to try truffles is to grate them over a fried egg. Sounds a little silly and a bit too simple but it really does taste great!
Print this recipe...

If you enjoy my site I'd love your support.

All you need do is book via the search box below, or any of the hotel links elsewhere on the website. It can be for travel to Italy... or anywhere else on earth.
You'll get the best deal available and the income we receive helps us to stay independent and to keep bringing you the best of Italy.