Chicken Cacciatore Recipe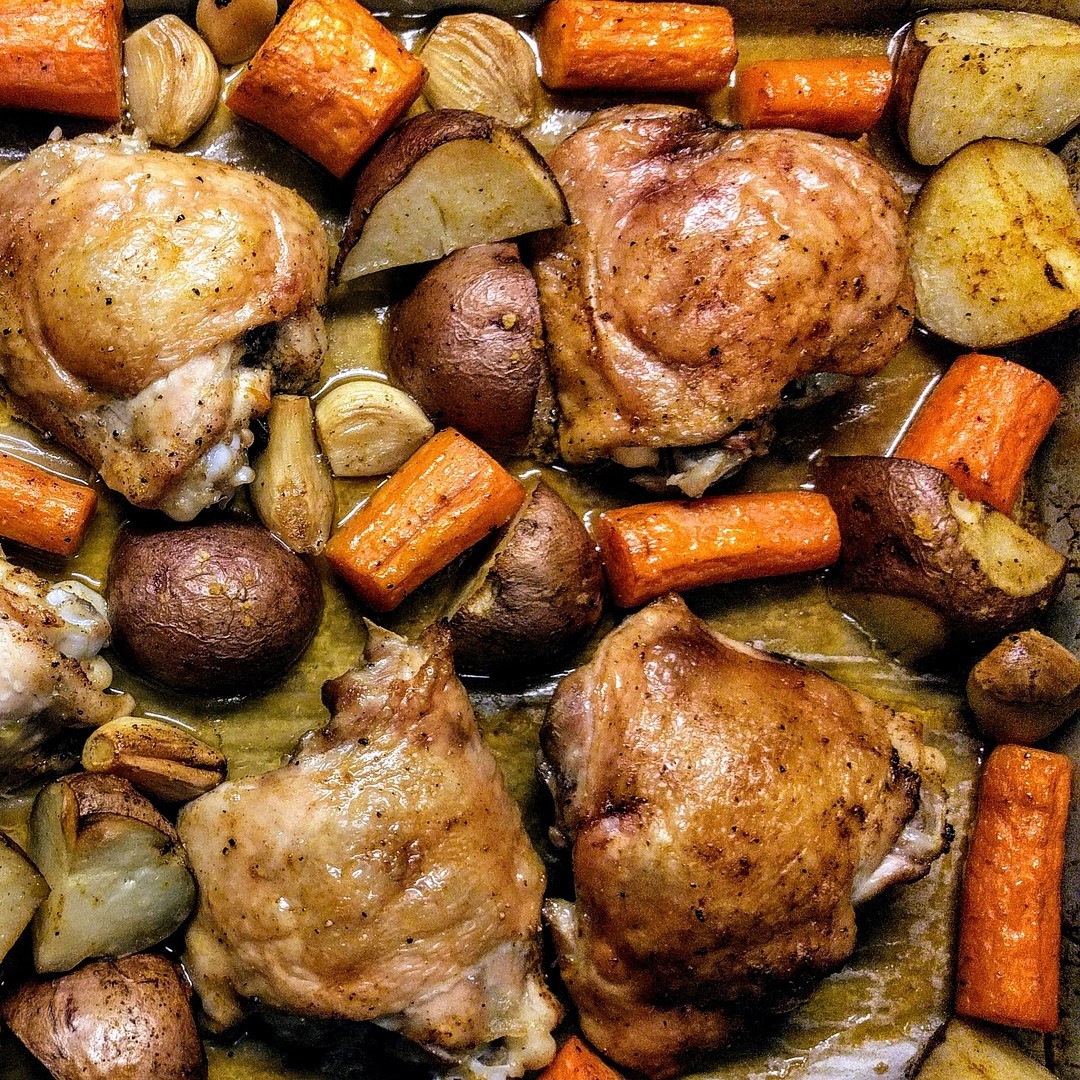 A very simple Italian chicken recipe that is a firm favorite in our home and Maria (my wife) always prepares it this way.
Whenever I know this is on the menu I always make sure I'm home in time for dinner!
As Italian chicken recipes go this is probably the best known but there are some other great chicken recipe like Chicken Valdostana (click for our recipe).

Chicken Cacciatore means hunter's chicken in Italian and basically the name comes from the old days when the hunter would come home with a pheasant for the pot and his wife would add in whatever she'd managed to collect.
You can still use pheasant too if you prefer. It's actually a lot nicer with pheasant but chicken's easier and cheaper.
Ingredients
2 lbs. chicken pieces

6 Tbs. of olive oil
10 black olives (if you don't like olives you can leave them out)

1 small carrot
1 green pepper
1 red pepper
1 stalk of celery
1 lb. of tomatoes, peeled, seeded, and chopped
salt, pepper
1 bay leaf
1 glass of dry white wine
1 oz. of dried mushrooms
1 clove of garlic
1/2 cup of chicken broth
1 Tbs. of chopped parsley
If you'd like to add something or remove something from the list above feel free to go ahead: as I mentioned chicken cacciatore was traditionally made from whatever the "hunter" brought home and whatever was fresh in the garden or foraged in the woods. When I make it I still do the same.
Instructions
1) Wash and dry the cut up chicken pieces. Saute the carrot, celery, peppers, olives, onion and garlic in the olive oil. When tender, but not crisp, add the chicken pieces, salt and pepper, bay leaf and let brown over high flame.
2) Add the white wine and when the wine has evaporated, add a few mushrooms, the tomatoes and the 1/2 cup of chicken broth. Cook for about 1 hour over a medium heat.
3) When ready remove from heat, add the chopped parsley and arrange in a heated serving platter.
Print this recipe...

---
Like this recipe? Why not sign up for my FREE monthly newsletter below...

If you enjoy my site I'd love your support.

All you need do is book via the search box below, or any of the hotel links elsewhere on the website. It can be for travel to Italy... or anywhere else on earth.
You'll get the best deal available and the income we receive helps us to stay independent and to keep bringing you the best of Italy.