Slow Food Italy
On my site I recently wrote about shopping in Turin Italy and about the incredible experience of eating at the original Eataly.  Nowhere but Eataly can you so easily experience, under one roof, the best food in Italy and the fabulous wines of Piedmont all endorsed by Slow Food Italy. 
What is Slow Food you ask? Read on for the answer...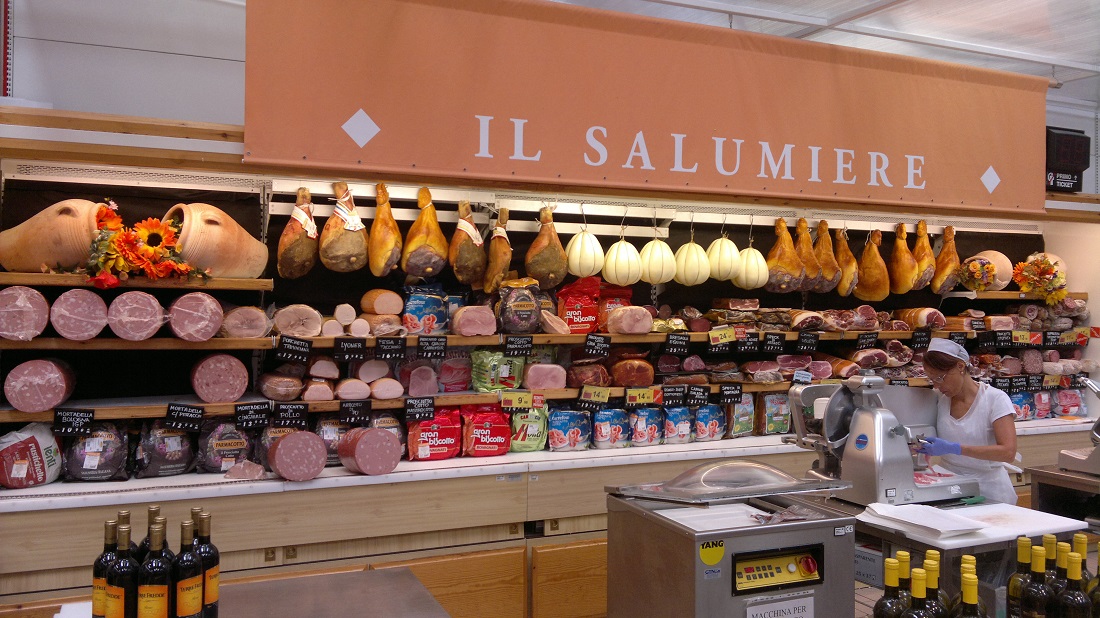 The Slow Food Italy Association began in 1986. It came about to protect Italian traditions and food from the fast food culture. The Slow Food movement now has 50,000 members in Italy and over 100,000 in a further 130 countries.

Slow Food is not only about great food and good eating. It is as much a philosophy of life as anything else.
It represents a slower lifestyle, taking time out to enjoy the pleasures of life. In essence it is the exact opposite of the fast food, frenetic lifestyle of today.
It is a snowball that is becoming a global battle against corporate brands, uniformity and poor quality food.
Slow Food producers are the little guys and families that have been producing products fresh from the land – organically grown products long before "organic" became popular. Genuine people producing genuine products.

Where it all Began
The heart of the Slow Food Italy movement is Piedmont and it is in Piedmont that the Slow Food movement has opened the world's first University of Gastronomy.
Situated in Polenzo Piemonte the university offers undergraduate degrees in gastronomic science and other related subjects.
It accepts students from all over the world and the graduates invariably go onto become leaders in food and the culinary arts. They help to carry the Slow Food message to the four corners of the earth.

I have selected some of the best of Italian gourmet foods below for your enjoyment. They are offered through Amazon...

Please be so kind to support our family through difficult times when you next travel.
All you need do is book via the search box below, or any of the hotel links elsewhere on the website. It can be for travel to Italy... or anywhere else on earth.
You'll get the best deal available and the income we receive helps us to:
Stay independent and to keep bringing you the best of Italy.
Never have to accept money from hotels directly - meaning that we can share only those we genuinely love.
Mar 15, 21 08:26 AM

Mar 08, 21 09:34 AM

Mar 04, 21 07:05 AM

The Sacra di San Michele looms menacingly over the entrance to the Val di Susa in Piedmont. Legend has it that it was built by angels.

Mar 03, 21 08:40 AM

Everyone knows the Cinque Terre and the Amalfi Coast but there is somewhere just as lovely with hardly any tourists? It's Tellaro!

Mar 02, 21 11:40 AM

What are the tax rates in Italy? Are there tax incentives for moving to Italy? What about inheritance tax? All your questions about tax in Italy answered.

Mar 01, 21 03:45 AM

There are hill towns in Tuscany where life goes on as it always has, where few tourists venture. Yet this Tuscany enchants as much as the other and maybe more?