Barolo - A Country Classic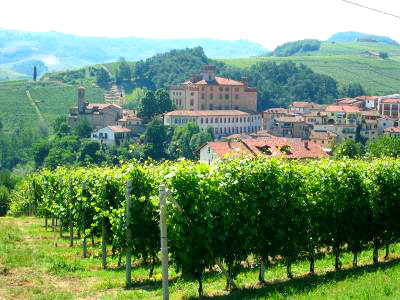 Home to the Greatest of all Italian Wines
Barolo - the famous little town, located right in the heart of the Langhe wine route is THE destination for those who love Italian food and wine.
Where to Stay in Barolo

Just a short way from Barolo is a truly enchanting hotel - The Corte Gondina (view details here). 
The Corte Gondina is a place where the Italy of your dreams becomes real. It is like starring in Under the Tuscan Sun or some other movie...only better! Give me a choice between the area where that movie was set and here and I'll choose here... ten times out of ten. Why? Well because it is just as lovely, far more genuine and not overrun with tourists.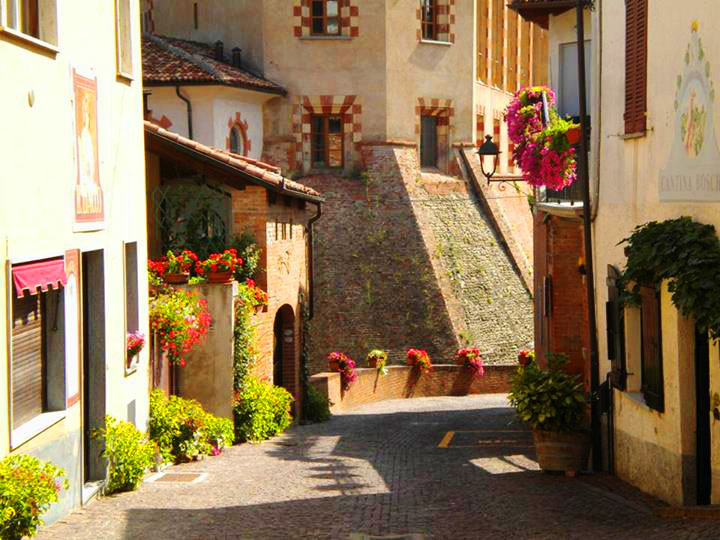 What to See

Top of the list must be the Castle of Falletti; Views from the walls over the surrounding wine country are magnificent. Most of the castle dates back to the sixteenth century although its origin are much older.
The castle is interesting in its own right but the fact that it often holds very good art and photographical exhibitions and that the original cellars now host the Regional Enoteca make it particularly great to visit.
Take the quick thirty minute tour of the castle, which is conducted in English, French or German, and then move onto the Enoteca.
The Enoteca
What is the Enoteca? Basically a massive wine cellar located in the basement of the castle.

The tasting area allows you to try three local wines for €3 or one for 2€. The selection available changes daily in order to allow all local producers a chance to have their wines featured.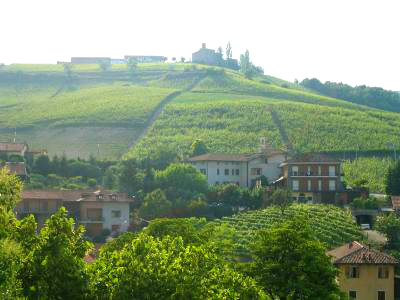 The idea is that all producers, even the small unknown ones, get an equal chance.
Good idea and I am all for promoting small wineries...I even have a wine website that tries to do that but my biggest gripe is that the staff in the shop give you little info about the wines on sale. You are supposed to just wander around and learn about the wines. They actually get irritated if you ask too many questions.
This is a little unfortunate and if the staff could explain something about the wines on display it would be far more useful.
Despite my moans the Enoteca is well worth a visit and the wines are always exceptional.
More to do?
Barolo has another castle... the Castle della Volte. There is little left of what once must have been the most strategic of the towns castles but the view from the castle is stupendous and it is worth visiting, if only for the view.

Last thing...while in the Langhe area do yourself a favour and have lunch at the Belvedere Restaurant, a really fabulous restaurant.
Where is Barolo

Another gorgeous town in the area, voted one of Italy's loveliest, is Neive.

For more tours of this area please visit our Piedmont and Italian Barolo wine region tours page.