Marche Restaurant Review
L'Osteria Strabacco


Ancona - Tel. 071.56748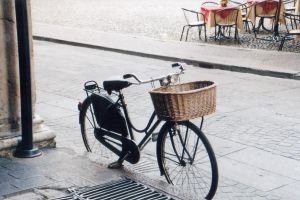 Our Piedmont and Marche restaurant review features many great restaurants but for plain old fun few beat this place. The restaurant is an Ancona legend and the chubby, bubbly Danilo Tornifoglia is a barrel of laughs.
Danilo often ends up keeping the restaurant going until the wee hours of the morning and this is not the sort of place where you are rushed out as soon as possible. In fact he might even offer you a cappuccino if you are still there at daybreak which is often the case with this place.
The soft brown earth tones, the good food and the personality of Danilo ensure that the atmosphere is delightful.
L'Osteria Strabacco is not really the restaurant for a romantic dinner for two but is ideal for a hearty evening of laughter with a group of friends – however big the group Danilo will make you feel at home.
You must try the carre d'agnelo con erba di campo (lamb with herbs) and the mixed Adriatic seafood antipasto. This consists of five local seafood specialities and changes according to what Danilo manages to find fresh at the early morning fish market.
Prices are extremely reasonable - sometimes I wonder how Danilo can make money charging the prices he does.
The wine list is extensive with more than 700 Marche and Italian wines featured and, unusually for Italy, even some foreign wines.
All in all between the excellent le Marche food, great wines and the atmosphere of the place you are sure to stagger out of the restaurant with a very warm and fuzzy feeling at the end of a wonderful evening.

For more on the beautiful region of Le Marche click here.

If you would like more Italian and Marche restaurant reviews plus the best of my Italy please sign up for our free monthly newsletter.

Like us? Why not support me and Maria.
All you need do is book via the search box below, or any of the hotel links elsewhere on the website. It can be for travel to Italy... or anywhere else on earth.
You'll get the best deal available and the income we receive helps us to:
Stay independent and to keep bringing you the best of Italy.
Never have to accept money from hotels directly, so that we can share only those we genuinely love.